# #
La settima ed ultima puntat di Game of Thrones, ha posto la fine della settima stagione. Tra innumerevoli dubbi, almeno una gioia credo che l'abbiamo raggiunta. Vi stiamo per raccontare della morte inaspettata di questo settimo episodio, dunque se ancora non avete visto la puntata vi invito caldamente a farlo, perché l'Inverno è appena arrivato e dobbiamo essere pronti.
# #
QUESTO ARTICOLO CONTIENE SPOILER!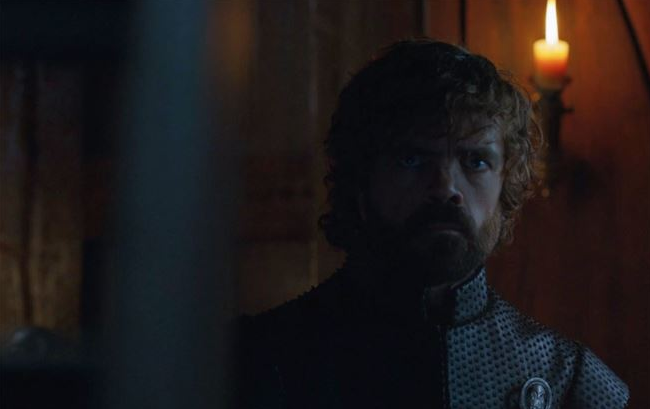 Siamo qui per parlare della prematura departita di Lord Petyr Baelish (interpretato da Aiden Gillen). E' lo stesso Ditocorto a raccontare di come ha appreso la notizia della sua morte, in un'intervista:
# #
La famigerata telefonata. Quello che vuol dire è ovvio. Gli showrunner non ti telefonano mai. Forse, in sei anni, è capitato una volta sola. Ho saputo di quella telefonata da [Michael McElhatton, volto di Roose Bolton] quando mi raccontò di quella che aveva ricevuto lui e di come lo fece sentire. E al tempo pensai a come mi sarei potuto sentire se avessi ricevuto quella telefonata – o meglio, quando l'avrei ricevuta, dato che prima o poi questo sarebbe accaduto di certo a un personaggio come Ditocorto. E questo perché lo show fa parte della tua vita per molto tempo, tanto che ti fa pensare, 'Come sarà la tua vita al di fuori di esso?' È una perdita molto forte.
Ditocorto nel corso delle sette stagioni si è contraddistinto per il suo acume. Ma questa volta i suoi giochetti gli si sono rivoltati contro. Qui vi avevamo raccontato del suo piano per mettere l'una contro l'altra Arya e Sansa, ma alla fine dei giochi è proprio Sansa ad emanare la sentenza che poi eseguirà Arya.
Alla fine dell'intervista, Ditocorto ha parlato dell'ultimo giorno di riprese e dell'emozione provata:
Girare l'ultima scena è stato emozionante, sì. Non voglio necessariamente dire che sia stato triste, ma è stato un momento molto emozionante per il personaggio, quindi ho provato quello che lui stava provando. L'ultimo giorno di lavoro Dan e David non erano presenti, ma il co-produttore esecutivo Bryan Cogman ha chiamato dentro la gente e ha detto alcune cose, e mio figlio era lì con me. È stato un bel momento. E ho avuto la mia spilla con l'uccellino. Avevo detto loro che la volevo già molto tempo fa, e dato che ho lavorato astutamente alla fine ne ho avute due. Una proviene dal mio orologio e una dalla mia tunica. Quindi ne ho una di formato più grande e una più piccola – una per me e una per mio figlio.
Ditocorto non sarà lì a manovrare il Gioco del Trono, ma rimarrà sempre uno dei cattivi più infimi della storia di Game of Thrones.