La settima stagione di Game of Thrones si è appena conclusa, con tutti i suoi pregi e difetti. Molte sono le questioni che sono state sollevate e molte altre lasciate in sospeso. Da adesso in poi l'articolo continuerà con dei piccoli spoiler riguardanti l'ultimo episodio della settima stagione, mi raccomando proseguite con cautela.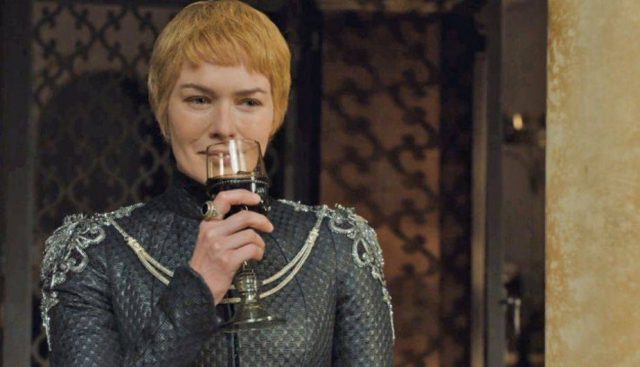 La settima stagione si è conclusa con il Night King volare su Viserion, con l'esercito dei White Walker avanzare oltre la Barriera. Quest'ultima è stata brutalmente abbattuta da drago, per favorire il passaggio degli Estranei. L'ultima inquadratura ritrae Tormund e Lord Beric intenti a scappare per potersi guadagnare la sopravvivenza. La domanda, non appena finita la puntata, è la seguente: che fine faranno i due personaggi?
Durante un'intervista Tormund Veleno dei Giganti (interpretato da Kristofer Hivju) ha dichiarato cosa pensa a riguardo la sorte dei due personaggi:
Realisticamente se sei in cima ad una parete di ghiaccio che sta crollando…sono stato uno scalatore professionista quando ero ragazzo… se quel muro cade beh non ci vedo assolutamente niente di buono. E' il mio modo di uscire di scena? Beh…è sicuramente l'enorme cliffhanger del finale di Game of Thrones 7. Se avessi voluto uccidere Tormund, o lo avessero voluto ammazzare gli showrunners, posso dire che sicuramente non averebbero finito Game of Thrones 7 mostrando la sua morte o quella di Lord Beric ma avrebbero sfruttato il finale per lasciare il dubbio fino a Game of Thrones 8. Però insomma in quel caso vorrei che avessero trovato il tempo di farmi  sussurrare due parole ad un corvo prima che accadesse. Ma ormai con la Barriera caduta in Game of Thrones 8 dubito abbiano ancora bisogno dei bruti o dei Guardiani della Notte…sarà un inferno la fine.
Nel pieno stile del suo personaggio, l'attore continua l'intervista così:
Vedere l'esercito dei non morti che si avvicina alla Barriera è una cosa, ma vedere un Drago non morto cavalcato dal Night King che vola sulla Barriera è qualcosa capace di creare incubi. E' davvero spaventoso. Se posso analizzare quel momento del finale di "Game of Thrones 7″ è assolutamente qualcosa senza speranza. Non credo che Tormund quando lo vede pensa che possano avere una possibilità. Quando Cersei ritirerà il suo esercito dall'accordo non avranno nemmeno più i numeri necessari. Sarà interessante.
Secondo Kristofer Hivju, se Tormund fosse morto lì con il crollo della Barriera, l'avrebbe saputo. Che gli showrunner vogliano lasciarci con il dubbio per darci la batosta con l'ottava stagione, oppure Tormund proseguirà il suo percorso in Game of Thrones dichiarandosi finalmente alla sua amata Brienne? 
Lo scopriremo, purtroppo, nel 2019.