Per tutti quelli che nella notte sono rimasti sintonizzati per vedere in diretta la nona puntata di Westworld, sono stati partecipi di una delle poche gioie che l'Inverno ci abbia mai regalato.
La HBO, infatti decide di mandare in onda un video contenente delle immagini della settima stagione di Game of Thrones.
Il video non è ancora disponibile ma siamo riusciti a trovare alcune immagini di Sansa, Arya e Jon interpretati rispettivamente da Sophie Turner, Maisie Williams e Kit Harington: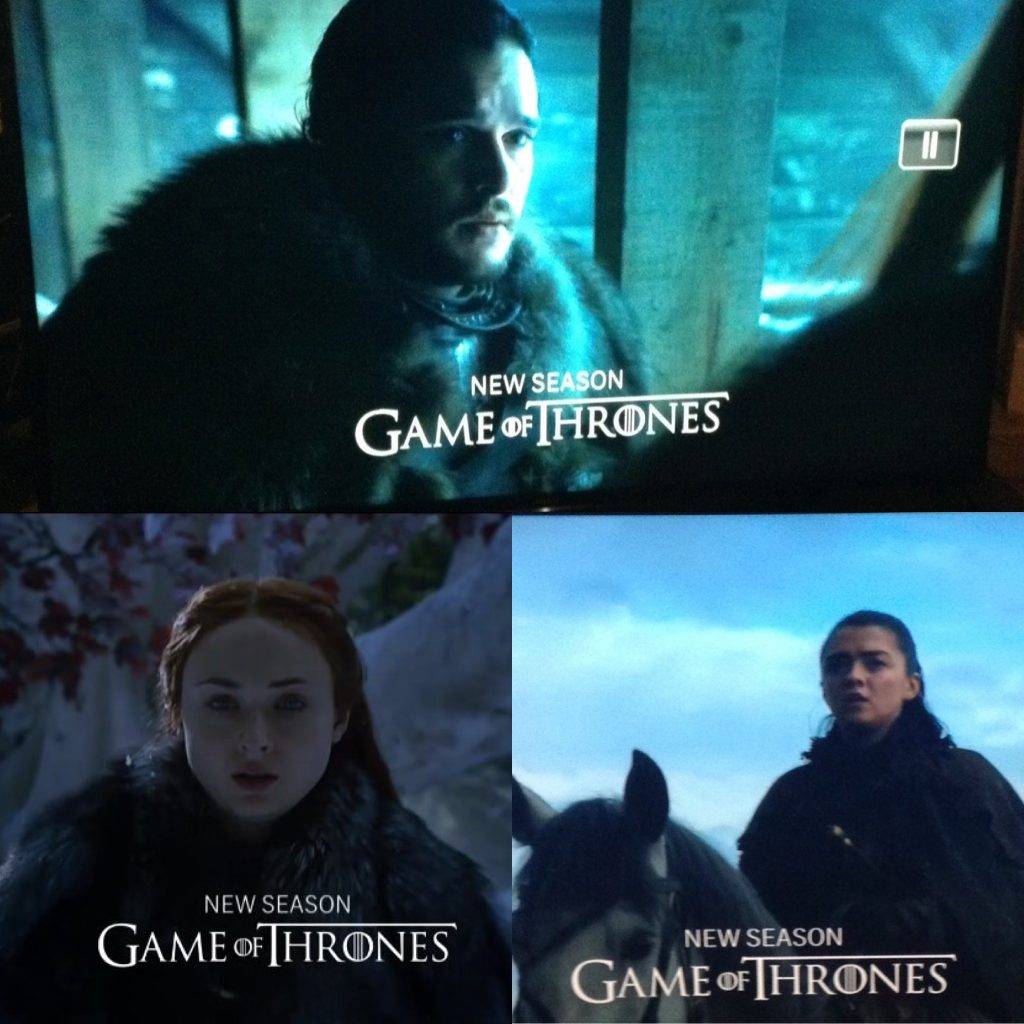 Sansa sembra proprio una Lady del Nord, Arya a cavallo sembra sia tornata a Winterfell visto il suo abbigliamento e Jon con chi starà parlando? 
Sono tutte domande e supposizioni, per chi ovviamente si è rifiutato di incorrere in spoiler e non ha letto la trama della settima stagione che come sappiamo è stata resa pubblica.
Per chi, invece, ha letto la trama di Game of Thrones 7, magari la rivede in queste foto dei personaggi principali
Queste foto chiaramente sono state "preferite" rispetto ad altre, che sarebbero potute risultare più appetibili, non per caso, ma perché fanno parte della serie di riprese avvenute a Belfast e già concluse, dove sappiamo si svolgono le scene relative al Winterfell.
Come sappiamo adesso il cast (o parte di esso) si trova in Spagna dove spoiler e anticipazioni sono già stati resi noti.
Ma il Nord è imprevedibile, infatti se le riprese sono iniziate da tempo la HBO non ha ancora rilasciato una data ufficiale per il ritorno, per adesso possiamo solo affidarci a questi epic-fail da parte del network che gioca con i nostri sentimenti.
Intanto zio George pensa già al futuro post Game of Thrones dato che la settima stagione servirà a porre la base per la stagione conclusiva. 
In attesa di altre novità da King's Landing, stay tuned!!!