Nonostante le voi di un ottavo libro in lavorazione, George R.R. Martin conferma che A Song of Ice and Fire sarà composto solo da sette libri. Gli appassionati di Game of Thrones e dei libri su cui è basata la Serie Tv stanno aspettando il prossimo volume. E dato che la vita di un fan del Trono di Spade è caratterizzata dall'attesa anche la Serie Tv non tornerà prima del 2019, con l'ottava stagione. Fortunatamente, le riprese sono in pieno svolgimento e alcune foto hanno stuzzicato alcuni punti della trama.
Sul fronte dei libri, intanto, i lettori hanno aspettato sette anni perché l'autore consegnasse The Winds of Winter. Il sesto volume è stato tanto atteso e tramite un'intervista George R.R. Martin ha dichiarato che il sesto sarà il penultimo libro della saga di A Song of Ice and Fire: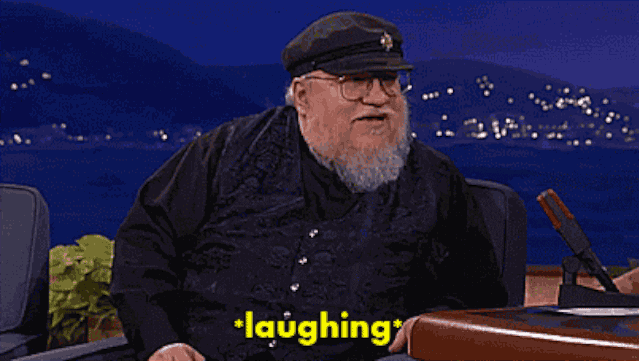 Non considero Le cronache del Ghiaccio e del Fuoco una serie; è una storia singola, pubblicata in (speriamo) sette volumi. Tolkien non stava scrivendo una serie quando scrisse Il Signore degli Anelli. Ha scritto un grande romanzo e il suo editore lo ha diviso in tre parti, nessuna delle quali si regge da sola.
Come conferma Martin, solo sette libri sono in programma. Ma in questo periodo il buon vecchio Martin è stato impegnato altrove. Infatti, sta aiutando ad adattare almeno uno delle Serie Tv spinoff proposti per Game of Thrones. Ma non solo, il suo libro Nightflyers ha ricevuto un adattamento come Serie Tv, anche se si dice che non sia coinvolto direttamente in esso. Tuttavia, l'autore è davvero talmente impegnato che dovremo aspettare altri sette anni per vedere alla luce l'ultimo libro de Le cronache del Ghiaccio e del Fuoco.
Nel frattempo dovremmo ingannare l'attesa in un modo o nell'altro!