I colpi di scena dati dall'ultima stagione di Game of Thrones sono stati troppo forti che i fan hanno manifestato sentimenti contrastanti. Tra le numerose critiche fatte alla serie HBO, però, c'è qualcuno che prende le distanze. E chi meglio di George R.R. Martin, creatore della saga. Martin dice che nessuna delle reazioni schiette, positive o negative, cambierà nulla di ciò che ha programmato per i suoi ultimi due romanzi di A Song Of Ice and Fire.
"Internet ha influenzato tutto questo fino a un punto di non ritorno. Ad esempio, come la discendenza di Jon Snow. C'erano dei primi suggerimenti su chi erano i genitori di Snow nei libri, ma solo un lettore su 100 è riuscito a mettere insieme i pezzi. C'è la tentazione di cambiarlo nei prossimi libri. Ma è sbagliato. Perché hai pianificato un certo finale e se cambi improvvisamente direzione solo perché qualcuno l'ha capito, o perché non gli piace, allora rovina l'intera struttura. Quindi no, non leggo i siti dei fan. Voglio scrivere il libro che ho sempre voluto scrivere da tutta la vita. E quando esce, può piacere o non può piacere".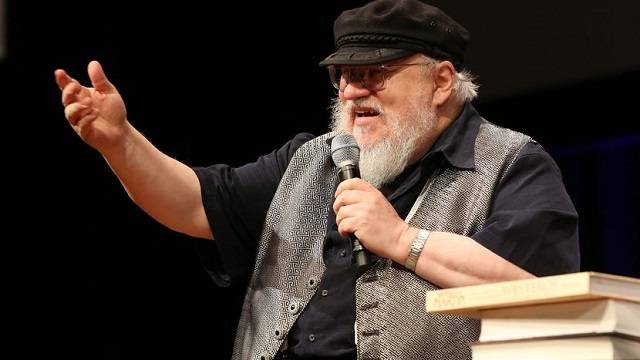 Martin ha aggiunto che guardare l'ottava stagione di Game of Thrones è stata un'esperienza strana, vista la diversa versione che sta ancora scrivendo. "Gli ultimi tre anni sono stati strani da quando lo show ha superato i libri", dice. "Sì, ho dato agli showrunner, David Benioff e Dan Weiss, alcuni suggerimenti qualche anno fa. E alcuni di loro l'hanno fatto. Ma allo stesso tempo, è diverso. Ho idee molto fisse nella mia mente mentre sto scrivendo The Winds of Winter. È come se esistessero due realtà alternative fianco a fianco".
E basta chiedere al povero George quando finirà il suo libro. Ci vuole pazienza e la quantità di pressione a cui è sottoposto non giovano sicuramente alla realizzazione del libro.