I fan di Game of Thrones, si sa, se ne inventano una dietro l'altra: questa volta a finire nel mirino delle speculazioni sono stati Cersei Lannister e Samwell Tarly.
Un utente Reddit ha ipotizzato che la regina Cersei, incinta del fratello Jaime, come rivelato dagli stessi creatori di Game of Thrones, potrebbe usare proprio il neonato per salvarsi. La speculazione, che fa leva sull'animo malvagio della regina, vedrebbe Cersei negoziare la sua vita, donando al Re della Notte quella del suo bambino.
Una teoria che, a parer nostro, non regge. Cersei ama profondamente i suoi figli, e di sicuro non se ne farebbe scudo contro il male, piuttosto morirebbe lei. È invece più probabile che Cersei vada incontro alla profezia di Maggie la Rana, che le aveva predetto che tutti i suoi figli sarebbero morti. Inoltre c'è un altro fattore da valutare: nonostante ormai sia definitivamente passato dall'altra parte della barricata, Jaime tenterà di salvare la sorella e suo figlio. Quindi è alquanto improbabile che le lascerebbe fare una cosa simile.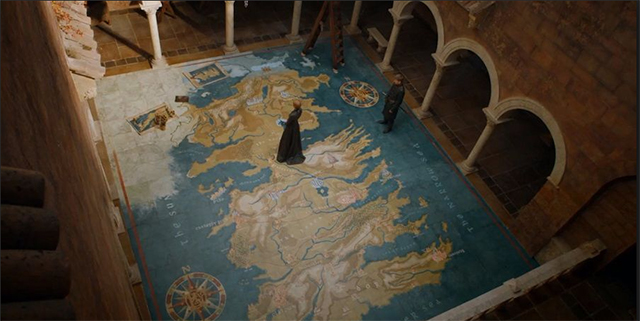 Ma veniamo alla seconda teoria dei fan, forse più azzeccata e sicuramente più interessante: anche qui, dalla tastiera di un utente Reddit. Secondo questo fan di Game of Thrones, Samwell Tarly potrebbe essere la risposta al pericolo degli Estranei. I più attenti ricorderanno una conversazione avvenuta tra re Robert Baratheon e Barristan Selmy, su chi fosse la prima persona che avevano ucciso.
Robert dice di aver ucciso un ragazzo della casa Tarly, che credeva di porre fine alla ribellione con un solo fendente della spada. I fan ancora più attenti di Game of Thrones ricorderanno che i Tarly possiedono una delle più antiche spade in acciaio di Valyria, Veleno del Cuore, e che Sam se ne era impossessato fuggendo con Gilly dalla casa paterna.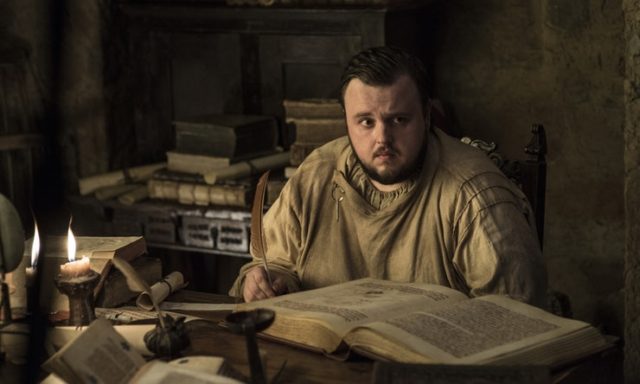 Ci sarebbe pure una profezia, riguardo Veleno del Cuore, ovvero che sarà impugnata dall'ultimo Tarly vivente per porre fine alla guerra.
Che ci fossimo sbagliati tutti, sull'identità di Azor Ahai? Che fosse proprio il fido Sam?
Non resta che attendere aprile per scoprirlo.