Quando la settima stagione di Game of Thrones è andata in onda nel 2017 è stata oggetto di molte critiche. Per esempio, aveva fatto molto discutere l'annuncio di una programmazione più breve del solito, infatti Game of Thrones 7 conta solo sette episodi. Eppure la stagione copriva un intero arco narrativo da Jon Snow e Daenerys Targaryen che si incontrarono e si innamorarono al Re della Notte che conquista un drago e fa saltare in aria la Barriera.
Ma per alcuni fan, il ritmo è stato troppo veloce. A volte, in particolare sugli spostamenti nel continente occidentale. EW ha chiesto agli autori dello show di rispondere alle critiche piovute per Game of Thrones 7: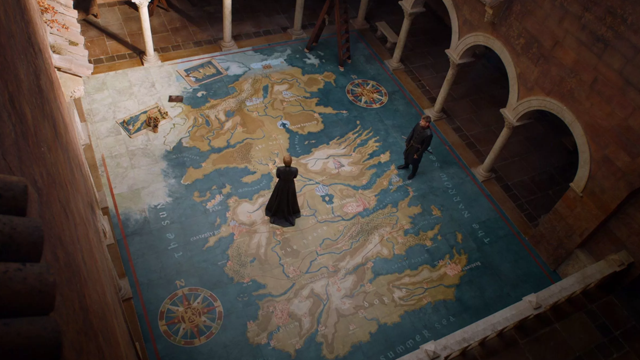 "Abbiamo fatto una scelta per 'andare avanti' la scorsa stagione", ha detto il produttore co-esecutivo Bryan Cogman. "Puoi sederti a casa e fare i conti per quanto tempo ci vuole per prendere una barca da punto A a punto B e qualunque cosa fosse. C'è sempre qualcosa su cui tutti devono fare i conti e credo che l'indignazione sia stata migliore di altre, quindi la prenderò così com'è". 
"Non leggiamo molte di queste critiche", ha detto lo showrunner Dan Weiss. "Se qualcuno dicesse: 'Non mi piace il modo in cui lo fai,' non ho idea di quale sia in percentuale l'opinione delle persone che guardano Game of Thrones. Ma non c'è modo di raccontare – né sono interessato a trovare un modo per scoprirlo – quanto siano accurati quei pensieri che rappresentano l'ampio spettro delle persone che lo guardano. Se inizio a pensarci credo che impazzirei". 
Detto questo, lo scrittore Dave Hill ha fatto notare che la prossima stagione non susciterà le stesse critiche, nonostante abbia solo altri sei episodi: "Ovviamente non vuoi critiche di alcun tipo. Ma con tutte le cose che abbiamo dovuto impostare per questa stagione a volte abbiamo dovuto accelerare negli episodi. Potevamo mettere una scritta in basso con su scritto: "Tre settimane dopo", ma non l'abbiamo fatto. Per la stagione 8, abbiamo cercato di mantenere più logica del tempo".
Non vediamo l'ora di scoprire cosa si sono inventati!