Se ci trovassimo in un episodio di Friends questo si intitolerebbe: "The One When Carol Changed". I re-cast della sitcom sono stati molti, ecco perché quello di Carol, un personaggio così importante, non poteva passare inosservato. Ci troviamo nel secondo episodio di Friends quando Anita Barone (nei panni di Carol) annuncia di essere incinta del figlio di Ross.
Ma quando Carol riappare nel nono episodio della prima stagione "The One Where The Underdog Gets Away", l'attrice cambia: arriva Jane Sibbett che rimarrà poi fino alla fine della serie. Ma perché Anita è stata sostituita e cosa ha fatto da quando ha lasciato Friends? Secondo le indiscrezioni, pare che abbia abbandonato la serie perché voleva perseguire un ruolo più a tempo pieno.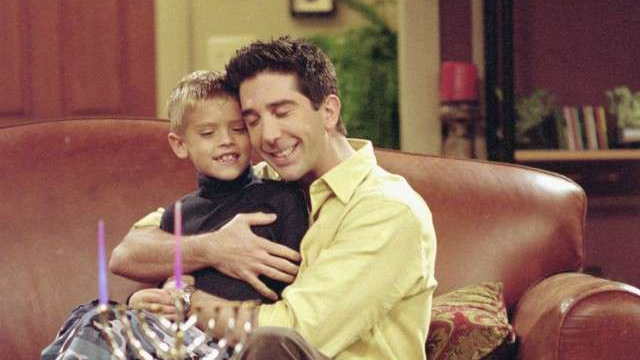 Anita, infatti, aveva partecipato alle audizioni per il ruolo di una delle tre protagoniste femminili: Rachel, Monica e Phoebe. Non avendo ottenuto un ruolo di spicco decise di lasciare la serie. Dopo aver lasciato Friends, Anita ha recitato in The Jeff Foxworthy Show per la prima stagione (1995-1996) e in The War at Home dal 2005 al 2007. Altre sue apparizioni più recenti comprendono: Curb Your Enthusiasm, Quantum Leap, Empty Nest, Chicago Hope, Castle, Do Not Disturb , Ally McBeal, Caroline in the City, Party of Five e The Larry Sanders Show.
La nuova Carol, interpretata da Jane Sibbet appare solo in quindici episodi per un totale di dieci stagioni. Forse è per questo che Anita Barone non ha voluto più interpretarla. Anche se diverso, un altro caso eclatante è quello di Giovanni Ribisi. Molti sicuramente associano il suo volto a quello del fratello ritrovato di Phoebe, ma non solo. Vi ricordate la puntata in cui Phoebe canta fuori dal Central Perk? Tra i tanti che hanno "apprezzato" la sua performance, c'era lui: l'uomo del preservativo.
Non notarlo era impossibile.