In nove stagioni di The Big Bang Theory abbiamo conosciuto la sorella, la mamma e la nonna di Sheldon, i genitori di Leonard, Priya la sorella di Raj e via Skype anche il signore e la signora Koothrappali, ed intravisto, ma sentito parecchio urlare, la mamma di Howard. Sappiamo praticamente tutto sulla vita dei quattro nerd più famosi della televisione; pochissimo invece conosciamo di Penny (nemmeno il suo cognome!).
Nella decima stagione finalmente scopriremo qualcosa di più sulla sua famiglia originaria del Nebraska. Mentre avevamo già avuto il piacere di conoscere il padre di Penny, Wyatt (Keith Corradine) nella puntata 4×09, la madre ed il fratello non li abbiamo mai incontrati prima.
Dopo nove stagioni Penny ha solo svelato che la madre è una donna un po' nevrotica e stressata, mentre il fratello è una "specie di chimico" ed un ex detenuto. La riunione della famiglia di Penny avverrà già nella prima puntata: Susan e Randal arriveranno a Pasadena insieme a Wyatt.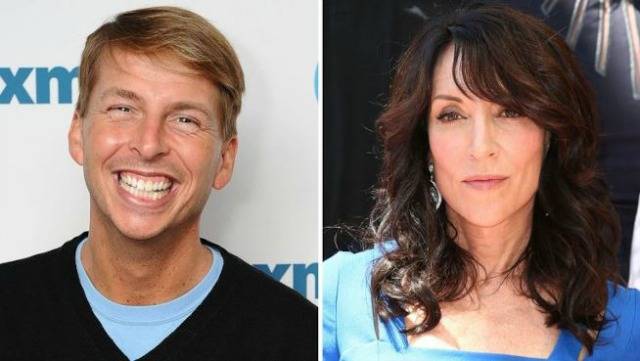 Ad interpretare Susan, la mamma di Penny, sarà Katey Sagal, già conosciuta per il suo ruolo di Gemma Teller-Morrow in Sons of Anarchy, che aveva vestito i panni di Kaley Cuoco nella sitcom 8 semplici regole. Jack McBrayer, di 30 Rock, sarà invece Randall, il fratello della biondina della serie.
Steve Molaro, executive producer della serie ha commentato: "Finalmente incontreremo il resto della famiglia di Penny e lo faremo nel primo episodio. La prèmiere ospiterà la madre ed il fratello di Penny e conoscerete un po' meglio il passato di Penny grazie a questi due personaggi. Il fatto che ci sia Katey Sagal sullo schermo ci elettrizza".
Bill Prady, produttore di The Big Bang Theory, invece ci svela il mistero dietro al cognome di Penny: spiega in una intervista al Comic-Con di San Diego che inizialmente i cognomi di tutti i personaggi erano stati pensati in modo che comparissero in alcuni oggetti di scena, come i certificati di laurea. Per Penny non si sono posti questo problema, dato che la signorina non è nemmeno laureata all'università pubblica! Ma col passare delle season questo dilemma è diventato un'ossessione anche per i producer! Tanto che adesso, dalle ultime stagioni sappiamo che il cognome di Penny è Hofstadter.
Dopo questo scoop, state pronti perché ne vedremo delle belle dal 19 settembre nella decima stagione di The Big Bang Theory.