Stranger Things, Serie Tv originale Netflix molto apprezzata lo scorso anno, sta per tornare con la seconda stagione (se vi siete dimenticati cosa è successo nella prima stagione, cliccate qui). Per ingannare l'attesa e fare passare questi ultimi giorni, oltre alle varie anticipazioni che sono state rilasciate, è stato annunciata la creazione di un nuovo progetto da parte di Shawn Levy, creatore di Stranger Things. La Serie in questione si intitolerà Epiphany.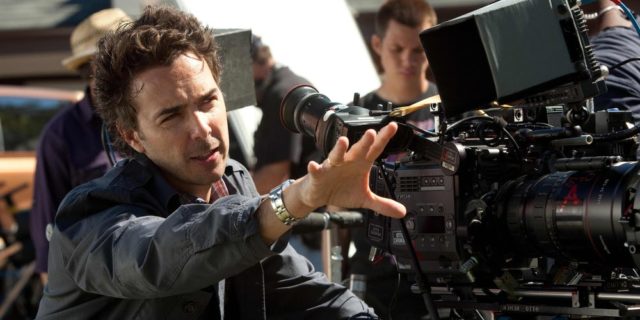 Epiphany, che verrà mandata in onda sul canale americano The CW, è descritta come una Serie a metà tra Agatha Christie e Stanley Kubrick. La Serie è un thriller psicologico che vedrà al centro della storia un gruppo di persone (sconosciute tra loro) molto dotate, le quali verranno mandate in una villa della così detta "Età dell'Oro" per risolvere un complesso codice nascosto nei muri della casa.
Questa nuova Serie sarà scritta da Spencer Cohen e prodotta a livello esecutivo da Shawn Levy e Anna Halberg (Inner Demons). Se Epiphany riceverà il semaforo verde, l'episodio pilota verrà diretto da Lee Toland Krieger (Riverdale,The Age of Adaline).
Questo è solo uno dei tanti progetti che sono nella lista delle novità per la prossima stagione televisiva della The CW; infatti, il network americano ha ordinato anche Dead Inside, una Serie crime e soprannaturale; Chilling Adventures of Sabrina, una versione molto più dark e horror rispetto alla Sabrina Spellman che ci ha tenuto compagnia negli anni 90 con la sua simpatia; e la Serie Project 13, con protagonista Traci Thirteen e il padre Terrance Thirteen, direttamente dall'universo DC Comic.
Sono ancora molto pochi i dettagli sulla nuova Serie Tv Epiphany e dovremo aspettare il prossimo anno per gustarcela. Invece, per fortuna, dovremo aspettare solo il 27 ottobre per vedere la seconda stagione di Stranger Things!