# #
Era da mesi che si parlava dell'arrivo di Disjointed, nuova Serie Tv comedy, su Netflix (per maggiori informazioni cliccate qui). La piattaforma di streaming ha rilasciato qualche giorno fa il teaser trailer con la rivelazione della data di uscita: 25 agosto 2017.
# #
Disjointed avrà come protagonista Kathy Bates, la quale interpreterà Ruth Whitefeather Feldman, una madre di famiglia che si è sempre battuta per legalizzare la marijuana e, con l'aiuto di suo figlio e di una guardia di sicurezza, gestirà un negozio di cannabis a Los Angeles.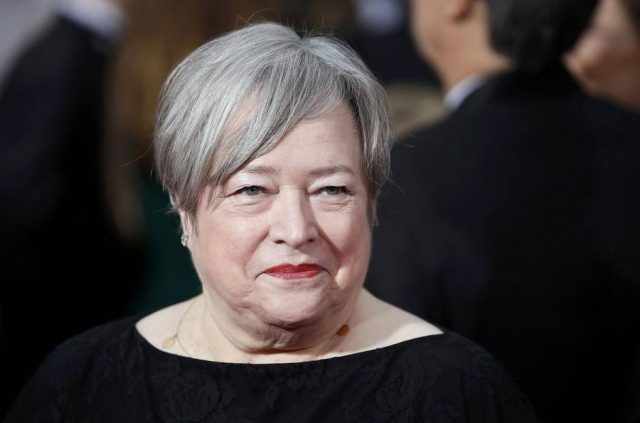 # #
Il cast, oltre che dalla vincitrice di un Oscar come migliore attrice, sarà composto da: Elizabeth Ho (Cinquanta sbavature di nero, Melissa & Joey), Tone Bell (Bad Judge, Whitney), Elizabeth Alderfer (Orange Is the New Black, Eye Candy), Dougie Baldwin (Nowhere Boys), Aaron Moten (The Night Of, Mozart in the Jungle), Chris Redd (Vite da popstar, Fat Camp), il quale interpreterà Dank, un cliente abituale del negozio.
La Serie Tv è stata creata da Chuck Lorre, conosciuto per aver realizzato altre comedy di grandissimo successo come The Big Bang Theory (da cui l'anno prossimo nascerà lo spin-off con protagonista un giovane Sheldon), Mom, Mike & Molly. Inoltre, i produttori esecutivi saranno lo stesso Lorre e David Javerbaum (The Late Late Show with James Corden).
Kathy Bates è stata rilanciata sul piccolo schermo grazie a Ryan Murphy e alle sue interpretazioni in American Horror Story, a partire dalla terza stagione, e Feud, la nuova Serie Tv sulle faide tra le celebrità. Il successo in televisione era arrivato nel 2011 con Harry's Law, la cui interpretazione da protagonista le è valsa una doppia candidatura ai Primetime Emmy Awards.
Disjointed, ancora prima di avere prodotto l'episodio pilota, aveva ricevuto l'ordine per una stagione completa da venti episodi della durata di trenta minuti ciascuno. Qui di seguito potete trovare il teaser!