Netflix ha finalmente rilasciato la prima immagine della squadra dei Defenders .
Come avrete notato è stato recentemente reso pubblico il primo poster ufficiale dei Defenders al completo:
Ebbene si amici nerd, i Defenders sono pronti a salvare le strade di New York!
L'attesa sta per finire: il 18 agosto (così recita la locandina appena rilasciata) uscirà  The Defenders to save New York City (Qui il trailer), la tanto attesa collaborazione tra Netflix e Marvel che vede per la prima volta Jessica Jones, Danny Rand, Matt Murdoch e Luke Cage uniti per combattere il crimine.
Come ben saprete non è affatto il primo frutto di questa interessante collaborazione tra i due colossi americani visto che diverse serie a tema supereroe sono già state rilasciate negli ultimi anni. Serie singole dedicate a ciascuno dei quattro Defenders sono già state sbarcate su Netflix ottenendo non pochi consensi.
Ultima in ordine di uscita Iron Fist (con Finn Jones, Loras Tyrell in Game of Thrones) rilasciato da Netflix lo scorso 17 marzo.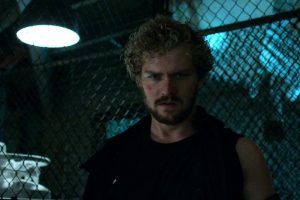 La pubblicazione dei poster ufficiali dei Defenders e la data ufficiale dell'uscita della serie permettono di concentrarsi anche sulle prossime uscite Marvel/Netflix che ci attendono nei prossimi e che sono già in lavorazione.  Sia Jessica Jones (QUI le foto dal set) che Luke Cage sono stati rinnovati per una seconda stagione e anche i fan di Daredevil non resteranno a bocca asciutta con i nuovi episodi della serie. Nessuno di questi appuntamenti ha ancora una data di rilascio ma siamo certi non tarderanno ad arrivare conferme ufficiali nei prossimi mesi.
Nel cast oltre ai già noti Krysten Ritter, Finn Jones, Charlie Cox e Mike Colter ci saranno altri volti già apparsi in Daredevil ossia Deborah Ann Woll ( Karen Page in Daredevil), Scott Glenn (Stick) ed infine Elodie Yung nel ruole di Elektra.
Tornando a noi, siamo molto curiosi di vedere cosa combinerà questo squadra così eterogenea, perché diciamocelo: sono tutti e quattro personaggi dalle mille sfaccettature! Gli unici punti in comune tra Jessica, Danny, Matt e Luke sembrano essere il loro passato tortuoso e la loro indole solitaria.
Sarà questo il collante che unirà i nostri Defenders? Non resta che aspettare il 18 agosto per scoprire cosa succederà!