# #
Ebbene sì; l'emittente televisiva CW ha già in progetto un nuovo crossover fra le quattro Serie Televisive dedicate ai supereroi targati DC, trasformando quest'evento dunque in una nuova tradizione. L'episodio andrà in onda a novembre 2017 e il crossover vedrà presenti Supergirl, The Flash, Arrow e Legends of Tomorrow.
# #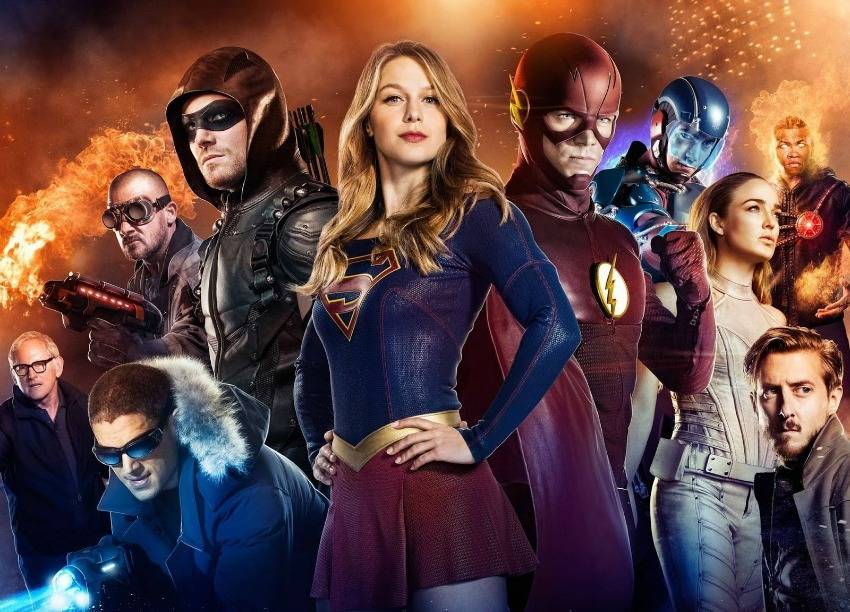 A confermare questa notizia è stato il presidente della CW, Mark Pedowitz, il quale ha anche annunciato che la nuova Serie Televisiva che andrà in onda con il nuovo palinsesto, Black Lightning (qui tutti i dettagli sul nuovo progetto targato Greg Berlanti), non essendo in alcun modo collegata al mondo di Arrow, non farà parte del già annunciato crossover, complice anche probabilmente la decisione di produrre la nuova Serie Tv ad Atlanta, invece di Vancouver come per gli altri progetti. Inoltre il suo debutto avverrà a metà della nuova stagione.
# #
Alla domanda se la CW fosse preoccupata nell'aggiungere un nuovo supereroe alla lista, confermandosi anche come la casa dei supereroi, Pedowitz ha affermato che al momento l'emittente televisiva non si è creata problemi di questo genere, credendo fermamente che la rotazione utilizzata finora per le quattro Serie Televisive presenti non abbia creato alcuna difficoltà.
Inoltre, a conclusione del suo discorso, Pedowitz ha ribadito che la qualità del prodotto finale, in questo caso, conta particolarmente, soprattutto perché il numero di Serie dedicate ai supereroi come protagonisti è aumentato di gran lunga rispetto a quando Arrow venne mandato in onda per la prima volta nel lontano 2012.
Il crossover avvenuto nel dicembre 2016 si rivelò in ogni caso un'ottima mossa da parte della CW, registrando alti indici d'ascolto durante la settimana dedicata a questo evento, circostanza che non avveniva da alcuni anni; non ci sono ancora però conferme invece se ci sarà un altro crossover musicale, come quello avvenuto tra The Flash e Supergirl durante questa stagione.