Come ben sappiamo quest'anno le Serie Tv della DC trasmesse dalla CW sono state partecipi del primo crossover a quattro vie intitolato "Invasion" e vedeva gli attori dell'Arrowverse impegnati nella lotta contro i Dominatori.
Quando parliamo di Arrowverse, ovviamente stiamo parlando delle Serie Tv "figlie" del progetto di Greg Berlanti e del produttore Andrew Kreisberg, nato con Arrow, ovvero: The Flash, Legends of Tomorrow e Supergirl.
Quello che però si aspettavano i fan era un crossover più fluido e che davvero includesse tutte e quattro le Serie Tv, invece per problemi logistici (in quanto Supergirl è entrata a far parte del mondo CW solo da questa estate) il crossover ha inizio negli ultimi trenta secondi di Supergirl con l'arrivo di Barry e Cisco a National City.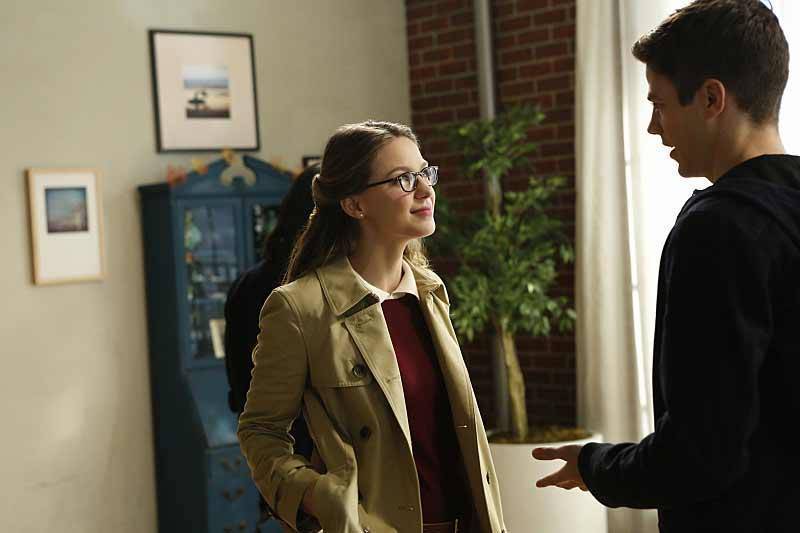 Intervistato a ComicBook, il produttore Andrew Kreisberg ha parlato di quello che accadrà il prossimo anno, poiché anche grazie agli ascolti record del crossover l'intero universo DC è stato rinnovato:
"La recente aggiunta di Supergirl a CW ci ha impedito di coinvolgerla pienamente" – spiega il produttore–  "Ora che siamo già a lavoro sulla terza stagione dello show, stiamo programmando più giorni liberi per gli attori, in modo da renderli disponibili per apparire nelle altre serie tv".
Poi, ha continuato sottolineando:
"Il prossimo anno speriamo di realizzare un vero e proprio crossover che coinvolga i quattro show. La cosa grandiosa del fatto che i nostri amici di The CW e di Mark Pedowitz abbiano rinnovato gli show così presto è che ci ha permesso di iniziare a programmare la prossima stagione".
Cosa dovremmo aspettarci per l'anno prossimo ancora non lo sappiamo, ma quello che possiamo fare e goderci le prossime puntate in attesa dei finali di stagione di maggio e per non dimenticare l'attesissimo crossover Supergirl – The Flash a ritmo di musica (per maggiori info, leggete qui)!