La Marvel (che ha già dato vita ai suoi personaggi in diverse Serie da non perdere) non si ferma e continua a espandere il suo universo sul piccolo e grande schermo. Forte del successo cinematografico, anche le Serie Tv stanno avendo un buon riscontro di pubblico. Nuovi personaggi vengono adattati per il mondo seriale: ora è la volta di Cloak and Dagger, apparsi nell'universo fumettistico nel 1982.
La Freeform ha avviato la produzione di Marvel's Cloak and Dagger. La serie parla di due adolescenti, provenienti da due contesti culturali diversi, che si innamorano. La loro storia d'amore viene complicata dal fatto che entrambi posseggono super-poteri e devono convivere con la loro unicità. Impareranno presto che insieme sono più forti.
La vita privilegiata di Tandy Bowen/Dagger subisce un drastico cambiamento quando la sua famiglia muore in un disastroso uragano. Tyrone "Ty" Johnson/Cloak, che voleva dimostrare a tutti di essere senza paura, si ritrova ad essere insicuro e incapace di relazionarsi agli altri dopo aver perso tutto ciò che gli era più caro. Entrambi posseggono super-poteri: Tandy sa emettere lame di luce, controllate dal suo pensiero, mentre Tyrone ha il potere di aprire varchi attraverso la dimensione oscura.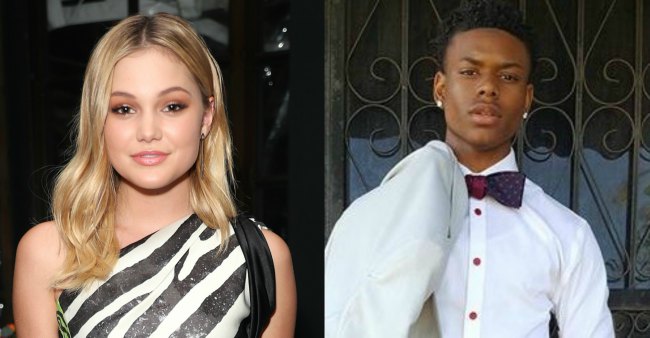 Ad interpretare i due saranno Olivia Holt (Non sono stato io, serie di Disney Channel) nei panni di Tandy e Aubrey Joseph (The Night Of) in quelli di Cloak.
"I personaggi di Tandy e Tyrone mi sono sempre rimasti impressi sin da quando, ragazzo, mi sono imbattuto in loro nelle pagine dei fumetti" afferma lo showrunner e produttore esecutivo Joe Pokaksi. "Quando Olivia e Aubrey han fatto l'audizione, Tandy e Tyrone hanno preso vita. Siamo eccitati all'idea di vedere questi giovani attori all'opera".
"La Marvel è contenta di aver trovato i nostri Cloak e Dagger. Olivia Holt e Aubrey Joseph sanno cogliere la vera essenza dei personaggi. Non vediamo l'ora che il pubblico li veda in questi ruoli" ha aggiunto Jeph Loeb, capo della sezione TV alla Marvel.
Marvel's Cloak and Dagger è una co-produzione Marvel Studios e ABC Signature Studios. Joe Pokaksi (Underground) sarà lo sceneggiatore, mentre il primo episodio sarà diretto da Gina Prince-Bythewood (Love & Basketball). Probabilmente andrà in onda nel 2018