# #
Penny Dreadful ha concluso le vicende di Vanessa Ives (Eva Green), ma ritroveremo le sue atmosfere nella serie sequel City of Angels.
# #
Ambientata nel 1938 a Los Angeles durante la costruzione della superstrada Arroyo Seco Parkway, City of Angels vede protagonista Tiago Vega. Vega è un detective che cerca di risolvere un macabro omicidio insieme al suo mentore, l'agente Michener.
Nella serie troviamo Natalie Dormer (Game of Thrones) nei panni di un demone di nome Magda. Secondo John Logan, creatore della serie, è lei l'elemento che avvicina City of Angels a Penny Dreadful. E possiamo già vederla nelle immagini rilasciate da Entertainment Weekly.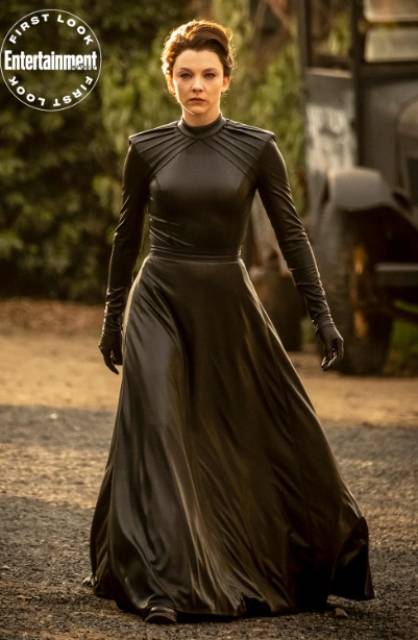 L'attrice descrive il suo personaggio come un "brivido delizioso", un "agente del caos" che sa "disseminare il disordine". Magda è un demone mutaforma, e infatti la vedremo con tre identità umane, che scopriremo nel corso degli episodi.
# #
John Logan ha rivelato di non volere, in un primo momento, realizzare ancora un horror gotico come Penny Dreadful. Ha poi cambiato idea, vedendo come il mondo è cambiato, con la "rinascita dell'estremismo politico, della demagogia, del razzismo e dell'antisemitismo".
Per capire il presente, Logan torna nel passato con City of Angels. Ha aggiunto:
"Se Penny Dreadful è nata da una mia risposta alla poesia romantica, City of Angels si focalizza sul prezzo personale e sociale che si paga quando si costruisce una metropoli moderna.

Gli stessi elementi di allora li ritroviamo oggi. Un centinaio di anni fa, Los Angeles era il Messico.

Volevo raccontare la storia di una famiglia latina che si trova in difficoltà – non solo per la costruzione della superstrada, ma anche per il crimine, le forze dell'ordine e le politiche d'immigrazione".
Oltre a Dormer, nel cast troviamo Daniel Zovatto (Fear the Walking Dead) nei panni di Tiago Vega e Nathan Lane (Modern Family) in quelli di Michener.
Il resto del cast è composto da Kerry Bishé (Halt and Catch Fire), Piper Perabo (Covert Affairs), Lorenza Izzo (Casual), Adam Rodriguez (CSI: Miami), Thomas Kretschmann (Avengers: Age of Ultron), Dominic Sherwood (Shadowhunters) e Ethan Peck (Star Trek: Discovery).
La serie arriverà su Showtime. Siamo curiosi di vederla!