# #
Cosa succederebbe se i nerd più famosi delle serie TV e l'uomo più veloce del mondo si incontrassero? Sicuramente, la parola più adatta per questa occasione sarebbe EPICO, e noi speriamo proprio di usarla! Secondo le ultime indiscrezioni, infatti, The Flash incontrerà il mitico Sheldon (sperando che non gli rubi il suo amato posto sul divano!) in una puntata della decima stagione della più seguita sitcom d'America: The Flash.
# #
Ma chi vestirà i panni del "velocista scarlatto"? La risposta è presto detta, pare, infatti, che sarà Brandon Jones, che tutti conoscono come interprete di Andrew in Pretty Little Liars di Freeform. E a confermare questa notizia ha contribuito anche Mayim Bialik, interprete della neurobiologa Amy Farrah Fowler, storica fidanzata di Sheldon Cooper e frequentatrice dell'appartamento dove il fisico vive con l'amico Leonard e l'ormai coniuge, Penny. L'attrice, infatti, ha postato una foto con Brandon su Instagram, dichiarandosi entusiasta di aver lavorato con lui come ospite dello show, ecco le sue parole:
"È dolce, è del sud e si sente a suo agio ad indossare il lattice, Brandon Jones, è stato divertente averti come guest star questa settimana!"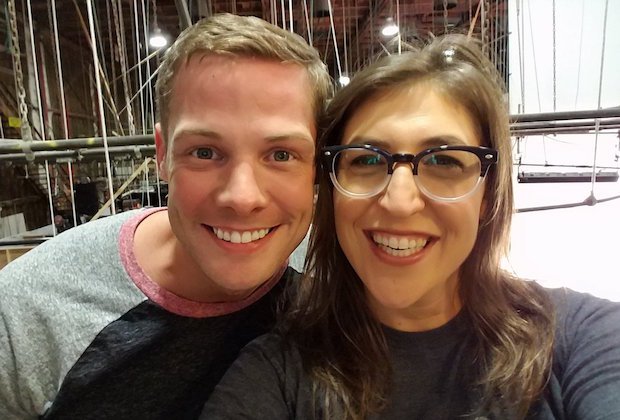 # #
I fan più accaniti sapranno, ovviamente, che questo non sarebbe il primo crossover tra le due sitcom, infatti, basta ricordare l'esilarante scena in cui i quattro amici, Leonard, Sheldon, Raj e Howard si erano tutti travestisti da Flash nell'episodio di Halloween della prima stagione intitolato "The Middle-Earth paradigm". Inoltre, c'è da dire che Sheldon ami indossare t-shirt con il simbolo di uno dei suoi supereroi preferiti.
Jones non sarà l'unico ospite di questa nuova e attesissima stagione, é stato confermato anche il ritorno di Keith Carradine, da Madam Secretary, e vestirà i panni del padre di Penny e ci saranno anche Katey Sagal e Jack McBrayer, da 30 Rock, nei rispettivi ruoli della madre e del fratello di Penny.
Inoltre, Dean Norris di Breaking Bad tornerà ad essere il rappresentante di Air forse interessato ad acquistare il giroscopio dei protagonisti per scopi militari.
Che dire? Sheldon e The Flash, noi vi aspettiamo!