Greg Berlanti e i supereroi: una storia infinita. La passione di Berlanti per i supereroi inizia ad espandersi sempre di più, la collaborazione con il canale televisivo The CW che lo vede alle prese con: Arrow, The Flash, Supergirl, Legends of Tomorrow e il teen-drama Riverdale, adesso farà da palcoscenico per il sesto show: Black Lightning. In passato si era parlato di una collaborazione con la rete Fox, produttrice di Gotham, ma adesso le voci sono state smentite.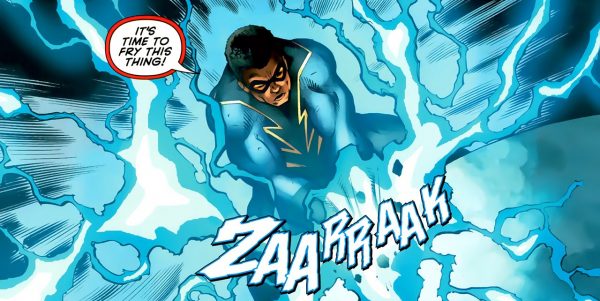 Il produttore del DC-verse starebbe lavorando a questo nuovo progetto con assieme a Mara Brock e Salim Akil (The Game, Being Mary Jane), tutto quello che sappiamo è che Berlanti ha ordinato il pilot di questa nuova Serie Tv che racconta le gesta del nuovo vigilante della Cw, facendo così in modo da avere la settimana quasi del tutto coperta dai nostri supereroi preferiti.
Pensateci, nuovi supereroi, possibili nuove interazioni e  un possibile crossover!
Adesso conosciamo insieme il nuovo protagonista del Dc-verse: Black Lightning è il nome protagonista che da titolo al fumetto DC Universe, creato nel 1977 da Tony Isabella e Trevor Von Eeden. Si tratta di uno dei primi supereroi importanti Afro-Americani.
Scopriamo insieme la storia del nuovo vigilante della CW:
"Jefferson Pierce ha fatto la sua scelta: ha appeso al chiodo il costume e la sua identità segreta anni fa, ma con una figlia fortemente convinta della giustizia e uno studente reclutato da una gang locale, verrà nuovamente trascinato nella lotta come il vigilante ricercato e la leggenda DC, Black Lighting."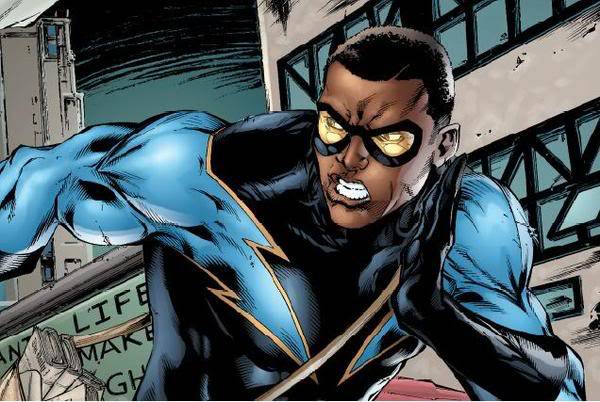 Con Greg Berlanti come capitano di questa squad, ne uscirà sicuramente qualcosa di buono, aspettiamo intanto di sapere quando verrà trasmesso e godiamoci la gioia di avere un altro vigilante nel piccolo schermo.
Stay Tuned!