Il genere sci-fi continua a spopolare in televisione e al cinema. Ma dalla science-fiction si passa alla scienza reale con Biopunk, nuova serie che ha come protagonista e produttore esecutivo un attore molto amato, ovvero Zachary Quinto.
Biopunk parlerà del mondo dei bio-hacker, ovvero, degli scienziati non affiliati a grandi industrie o università, che dai garage delle loro case cercano di rendere più democratico il DNA, nello stesso modo in cui Internet ha democratizzato le informazioni, rendendole disponibili e condivisibili. Questi giovani scienziati hanno l'ambizione di costruire organismi mai visti prima, che potrebbero risolvere le più spinose problematiche negli ambiti dell'alimentazione, della salute, dell'energia e della protezione ambientale.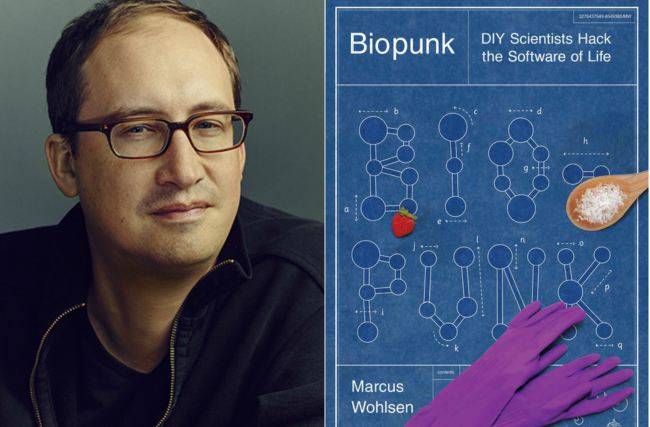 Come numerose altre serie, anche Biopunk si basa su un libro, intitolato Biopunk: DIY Scientists Hack the Software of Life dell'autore Marcus Wohlsen, pubblicato nel 2011. Lo scrittore, che lavora per Wired, ha voluto indagare la subcultura degli scienziati 'fai-da-te', che cercano di rendere la biologia più aperta e collettiva, condividendo le proprie ricerche e contribuendo al progresso.
Prodotta da Legendary Television e The Gotham Group, la serie è scritta e creata da Chase Palmer, che ha affermato di essere stato conquistato dal libro di Wohlsen. "Ho capito sin da subito che questa subcultura di scienziati sarebbe stato il mio modo di raccontare una storia ancora più grande, riguardante la prossima grande evoluzione tecnologica che cambierà tutto: la vita da hacker. Sono contento di fare questa serie con Zachary Quinto, sulla cui intelligenza e carisma intendo costruire la serie."
Protagonista di Biopunk, infatti, sarà Zachary Quinto, attore che abbiamo già visto in Star Trek, Heroes, American Horror Story. "L'immenso ed emozionante lavoro dei bio-hacker è stato costruito in modo complesso e con dinamiche convincenti da Chase Palmer, e Marcus Wohlsen è una fonte illimitata di informazioni riguardanti questa affascinante subcultura. Siamo tutti molto eccitati di poter mettere insieme un team di creativi per poter portare Biopunk alla vita."