Ryan Murphy e Brad Falchuk, produttori della serie antologica American Horror Story in onda sulla rete via cavo FX, stanno facendo tutto il loro meglio per tenere nascosto il tema della nuova stagione. I fan sono curiosi di scoprire dove ci porterà la sesta stagione della serie, tanto da essere pronti a sviscerare ogni singolo fotogramma dei teaser rilasciati per poter risolvere il mistero.
A lasciarsi sfuggire il tema potrebbe essere stato il magazine americano TVGuide che in una pagina dedicata alla programmazione televisiva ha messo in lista la serie di Murphy e Falchuk come American Horror Story: the Mist, lasciando quindi intendere ai fan che la nebbia, presente anche nei vari teaser, sia il tema portante della sesta stagione.
I teaser rilasciati sono stati volutamente resi ambigui, con numerosi soggetti tra cui bambini spaventosi, bambole, creature oscure e ragni. Il CEO del network FX John Landgraf ha rivelato ai Television Critics' Association che non tutti i teaser rilasciati si riferiscono al tema della stagione, affermando: "Negli anni passati abbiamo rivelato il tema, mentre quest'anno abbiamo pensato che sarebbe stato divertente renderlo un mistero. Così Stephanie Gibbons, capo del dipartimento marketing, con l'aiuto di Ryan Murphy, ha fatto produrre più teaser ipotetici per la stagione di American Horror Story, con diversi generi e diversi luoghi. Penso che siano molto belli, artisticamente… e molti sono accurati. Altri sono fuorvianti."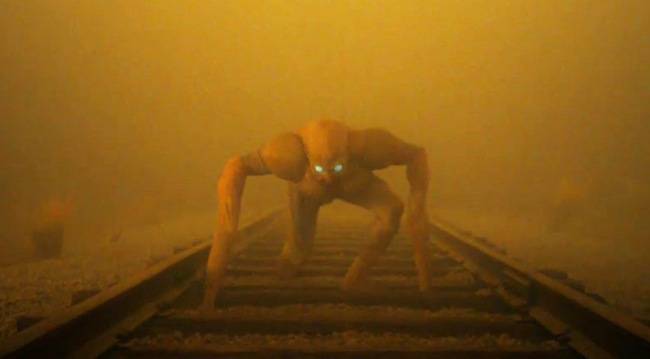 Il che rende sicuramente più difficile cercare di svelare il mistero. Uno dei teaser rilasciati a metà Agosto si intitola, infatti, The Mist (la nebbia), in cui si vede una misteriosa ed inquietante creatura emergere da lontano e muoversi strisciando su binari ferroviari mentre attorno cala una nebbia dalla tonalità seppia. Ma la certezza ancora manca.
Tuttavia, i fan non dovranno aspettare molto per scoprire la verità: la sesta stagione di American Horror Story andrà in onda il 14 settembre. Nel cast ci saranno Angela Bassett, Sarah Paulson, Lady Gaga, Matt Bomer, Lily Rabe e Evan Peters.