American Gods sta per arrivare sui nostri schermi e sembra che lo farà alla grande!
Dopo anni di trattative la Serie Tv American Gods, tratta dall'omonimo bestseller di Neil Gaiman, andrà in onda il 30 Aprile negli Stati Uniti su STARZ (in Italia sulla piattaforma Amazon Prime Video dal 1 Maggio) e annuncia il suo arrivo con un trailer mozzafiato.
Il conflitto tra le antiche divinità e i nuovi dei moderni sembra imminente. Il full trailer truce e sanguinario ci lascia con il fiato sospeso e l'aspettativa alle stelle…
American Gods è una storia on the road dove il protagonista, Shadow Moon (Ricky Whittle), si ritrova suo malgrado ingaggiato come guardia del corpo dal carismatico e misterioso Mr. Wednesday (Ian McShane), una potente divinità in incognito e fautore della battaglia finale per l'anima stessa dell'America.
Il lungo viaggio non sarà affatto facile per Shadow che cercherà in tutti i modi di sopravvivere ai suoi demoni personali, mentre sarà nell'occhio del ciclone nello scontro tra antiche divinità che si dissolvono e giovani dèi cresciuti che reclamano il potere.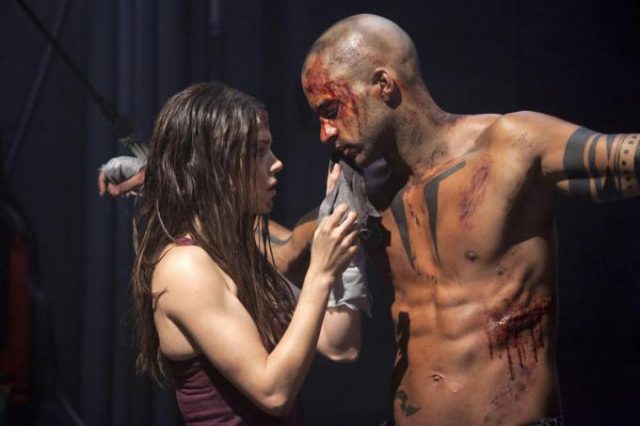 American Gods è scritta e ideata da Bryan Fuller e Michael Green ed il pilot della serie, diretto da David Slade (Hannibal), è sceneggiato da Neil Gaiman. L'autore di American Gods non è nuovo nel panorama degli sceneggiatori e il suo episodio di Doctor Who – The Doctor's Wife – ha addirittura vinto il Premio Hugo per la migliore rappresentazione drammatica nel 2012.
L'eccezionale cast comprende oltre i già citati Ian McShane e Ricky Whittle anche Emily Browning, Pablo Schreiber, Gillian Anderson, Crispin Glover e tantissimi altri che daranno vita ad un variegato ed eccentrico pantheon di divinità.
Dobbiamo ancora avere un po' di pazienza ma, per chi non lo avesse già fatto, può ingannare l'attesa leggendo American Gods di Neil Gaiman, edito da Mondadori, per avere un assaggio di ciò che lo aspetta (per altri esempi di serie tratte da libri, leggete qui)!