# #
Ryan Murphy continua a far parlare di sé. In seguito all'annuncio, di pochi giorni fa, secondo cui il famoso sceneggiatore e regista statunitense si cimenterà in un nuovo progetto dal titolo Pose (se volete saperne di più, cliccate qui), la notizia delle ultime ore riguarda un'altra sua grande creazione: American Crime Story. Infatti, come sappiamo, la Serie è stata rinnovata per altre due stagioni e i cast si stanno lentamente componendo. Alla terza stagione della fortunata Serie antologica, che racconta veri casi di cronaca, prenderà parte l'attrice spagnola Penélope Cruz.
# #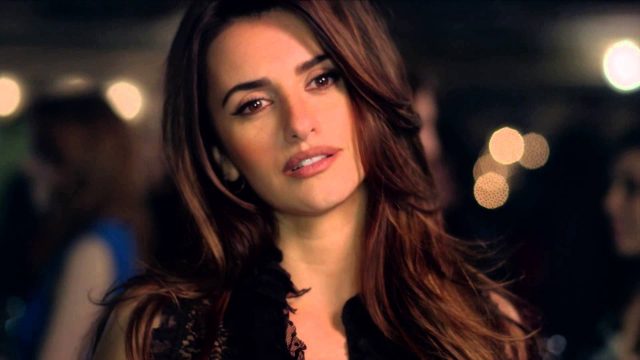 La terza stagione sarà basata sul libro "Vulgar favors: Andrew Cunanan, Gianni Versace, and the largest failed manhunt in U.S. history"; ripercorrerà l'omicidio di Gianni Versace, interpretato da Édgar Ramírez (Joy, La ragazza del treno). Penélope Cruz (Nine, Vicky Cristina Bacelona) sarà la sorella del famoso stilista, Donatella Versace, smentendo le voci che vedevano per questo ruolo Lady Gaga; infine Darren Criss (Glee) interpreterà Andrew Cunanan, l'assassino responsabile della morte dell'uomo.
# #
Questa stagione di American Crime Story non arriverà prima del 2018 e andrà in onda sull'emittente americana FX. Sarà composta da dieci episodi.
Quest'anno vedremo invece la seconda stagione, che racconterà del tragico uragano Katrina e delle conseguenze che ha avuto sulle persone colpite. Anche questa sarà basata su un libro. Stiamo parlando di "The Great Duluge: Hurricane Katrina, New Orleans, and the Mississippi Gulf Coast", pubblicato nel 2006 e scritto da Douglas Brinkley, professore di storia.
Ma non finisce qui. Ryan Murphy crede tanto in questo progetto da aver già pensato a un'ipotetica quarta stagione. Infatti, Murphy vorrebbe adattare il libro "A Vast Conspiracy: The Real Sex Scandal That Nearly Brought Down a President", incentrando il nuovo ciclo di episodi su uno scandalo tutto americano. Vedremo come protagonisti il Presidente americano Bill Clinton e la sua segretaria Monica Lewinsky.