Netflix ha reso pubblico il trailer ufficiale di Alias Grace, nuova mini-Serie in arrivo a novembre (lo trovate in fondo all'articolo)!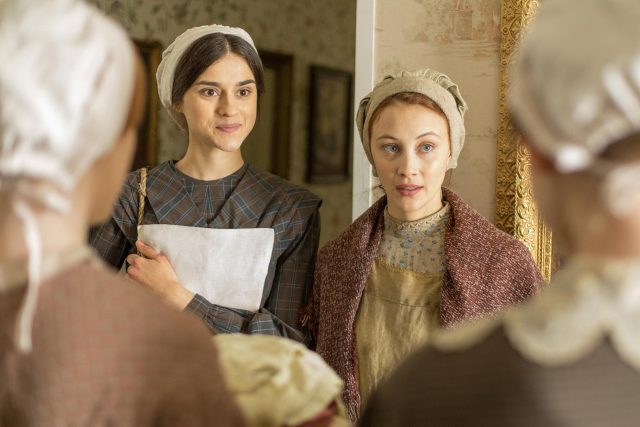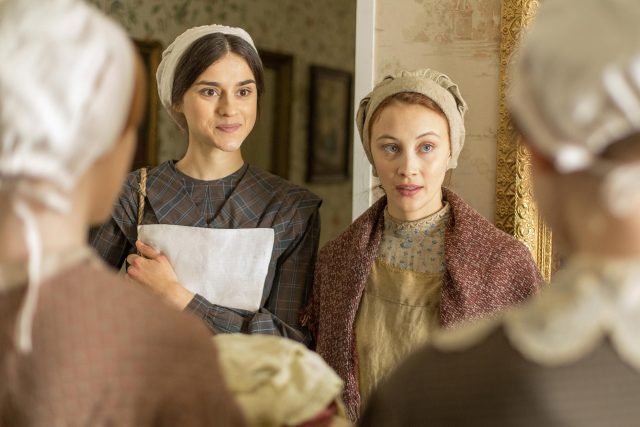 Alias Grace, mini-Serei originale Netflix, è ispirata all'omonimo romanzo di Margaret Atwood, basato su fatti realmente accaduti. Segue le vicende di Grace Marks, una povera immigrata irlandese trasferitasi in Canada per fare la domestica. Nel 1943 fu accusata di omicidio insieme a James McDermott. I due avrebbero ucciso il loro datore di lavoro, Thomas Kinnear, e la compagna, Nancy Montgomery. James venne impiccato, mentre Grace condatta all'ergastolo. Dopo trent'anni passati in carcere, la protagonista viene esonerata: per molto tempo l'opinione pubblica si era posta dei dubbi in merito alla sua colpevolezza…
Alias Grace è un progetto scritto da Sarah Polley e diretto da Mary Horron (American Psycho). Sarah Gadon interpreterà la protagonista, Grace Marks, mentre Kerr Logan sarà James McDermott. Anna Paquin rivestirà invece i panni di Nancy Montgomery. La mini-Serie, composta da sei episodi della durata di un'ora, è stata prodotta da Halfire Entertainment per CBC e Netflix.
Non è la prima Serie Tv ispirata a un romanzo di Margaret Atwood. The Handmaid's Tale, Serie Tv prodotta da Hulu, è basata sul suo libro "Il racconto dell'ancella". La prima stagione (trasmessa a parte da aprile 2017) ha avuto un successo incredibile, tanto che la Serie Tv è stata rinnovata per una seconda stagione. L'adattamento di Alias Grace al piccolo schermo sarà all'altezza di The Handmaid's Tale? Visto l'enorme apprezzamento riscontrato dal pubblico, speriamo di sì. Avremo però risposta solo quando vedremo la Serie Tv. Il 25 settembre Alias Grace farà il suo debutto in Canada, mentre in Italia sarà disponibile su Netflix a partire dal 3 novembre.
Basta parole, passiamo alle cose concrete. Ecco il trailer ufficiale di Alias Grace: