Shonda Rhimes, creatrice di Serie di successo come Grey's Anatomy, Private Practice, Scandal, e di nuove Serie come Still Star Crossed (in onda in queste settimane sulla ABC),  tornerà con una nuova Serie (tra le molte già in programma) dal titolo Adult Behavior.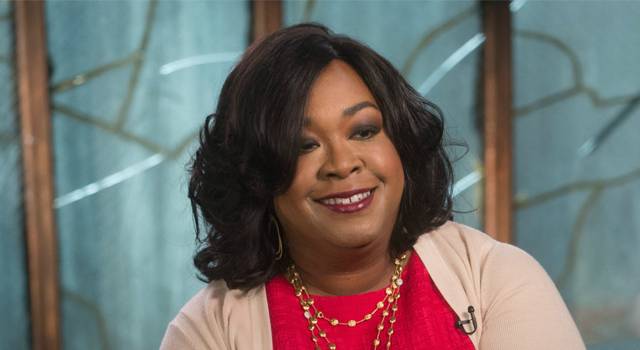 Adult Behavior si basa su due Serie comedy britanniche create da Russell T. Davies: Cucumber (racconta le vicende di un uomo di mezza età che si vede rifiutare la proposta di matrimonio dal compagno di una vita) e Banana (la Serie si intreccia con i personaggi in Cucumber, ma in questa Serie ogni episodi ha come protagonisti personaggi diversi appartenenti alla comunità LGBT).
Nella creazione di questa Serie, insieme a Shonda, parteciperà anche Allan Heinberg, lo sceneggiatore di Wonder Woman (film che ha riscosso un enorme successo al cinema), il quale scriverà l'episodio pilota. Heinberg non è nuovo al mondo di Shondaland; infatti, ha partecipato come produttore e produttore esecutivo in Scandal, The Catch e Grey's Anatomy, ma anche ad altri progetti televisivi come Una mamma per amica e The O.C.
I produttori esecutivi saranno Russell T. Davis, creatore anche di Queer as Folk (Serie che segue le vicende di cinque uomini gay e di una coppia lesbica); Julie Gardner (Doctor Who, Torchwood) e, infine Nicola Shindler (Tofu, Banana, Last Tango in Halifax).
Adult Behavior è descritta come "una Serie tra il drammatico e la commedia, sexy e multigenerazionale".
In seguito alla cancellazione di The Catch e all'annuncio che la settima stagione di Scandal sarà l'ultima, Shonda non ha intenzione di fermarsi. Infatti, oltre a Adult Behavior verranno prodotte altre due Serie: For the People e lo spin-off di Grey's Anatomy, ancora senza titolo, sui vigili del fuoco di Seattle (di cui vi abbiamo parlato qui).