Quando ABC, IMAX e la Marvel Television si alleano per un nuovo progetto, puoi essere certo che sarà qualcosa di grosso e, infatti, è stato da poco annunciato l'arrivo di una nuova serie TV: Marvel's Inhumans.
Marvel's Inhumans, su cui le tre società hanno lavorato insieme per quanto riguarda marketing, produzione e distribuzione attraverso le rispettive piattaforme, verrà lanciato a partire dall'autunno 2017 in una modalità piuttosto particolare. I primi due episodi infatti appariranno in tutte le sale cinematografiche IMAX la prossima estate e resteranno in programmazione per ben due settimane.
Successivamente ogni episodio approderà su ABC con cadenza settimanale.
I fan più accaniti sapranno che gli Inhumans erano attesi sul grande schermo nel 2019, in un film tutto loro. Tuttavia, questo cinecomic è stato (per ora) accantonato dai Marvel Studios e si è optato per la TV, terreno già sondato con gli ultimi episodi di Agents of SHIELD.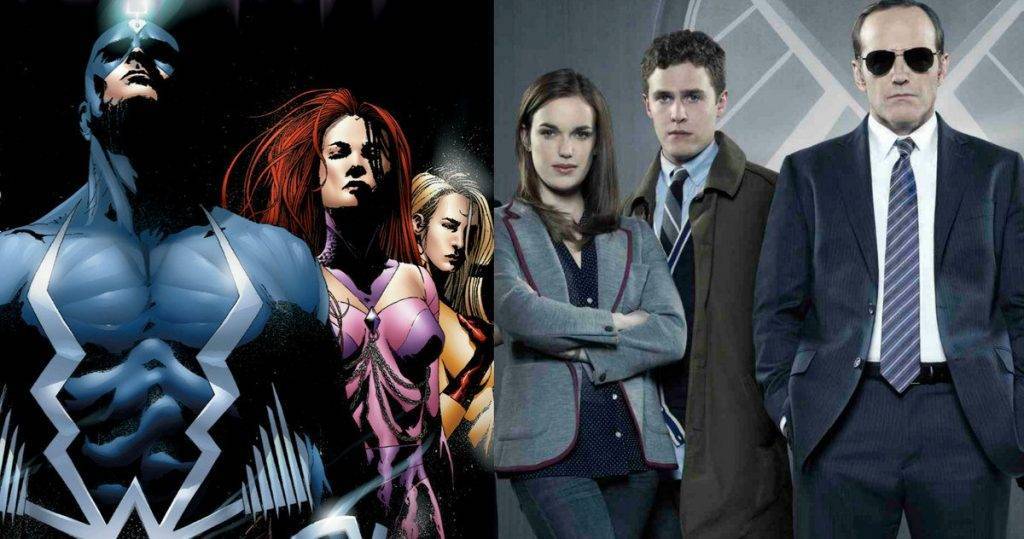 Ma cosa sono esattamente gli Inhumans? Esseri umani geneticamente avanzati, nati dagli esperimenti di una razza aliena, i Kree, che volevano produrre delle armi distruttive e altamente tecnologiche. Per dar luogo alla mutazione e sbloccare il gene inumano è necessario esporsi alle Nebbie Terrigene, un mutageno naturale che innesca il processo della Terrigenesi, procedimento già noto ai fan di in Agents of S.H.I.E.L.D.
Gli Inhumans sono stati creati da Stan Lee, per quanto riguarda i testi e dal disegnatore Jack Kirby, facendo il loro debutto su The Fantastic Four, nel dicembre 1965.
Secondo quanto annunciato, la serie tratterà della mitologia completa degli Inhumans e apparirà la Famiglia Reale al completo, dai più celebri, il Re Freccia Nera e la Regina Medusa, ai meno noti com Crystal, Gorgon, Triton e Maximus il Folle, oltre ovviamente al, gigantesco bulldog Lockjaw.
Sarà stata una buona idea rinunciare al film per una serie TV? Il tempo ce lo dirà e intanto diamo il via al conto alla rovescia per Inhumans!