Ryan Murphy continua a produrre nuove Serie Tv. Dopo le ben famose Glee, Scream Queens e le serie antologiche American Horror Story e American Crime Story, il prossimo progetto si intitola 9-1-1.
9-1-1 è una serie che parlerà delle pressioni a cui sono sottoposti i poliziotti, i paramedici e i pompieri che affrontano situazioni spaventose, scioccanti e mozzafiato durante le emergenze. Queste persone cercano di bilanciare la responsabilità di salvare le persone vulnerabili con i problemi delle loro vite.
La Serie è scritta e prodotta da Ryan Murphy e Brad Falchuk e sarà composta da 13 episodi, che andranno in onda sul canale Fox. 9-1-1 è prodotta dalla 20 Century Fox TV e dovrebbe andare in onda il prossimo anno. Showrunner della serie sarà Tim Minear (Angel).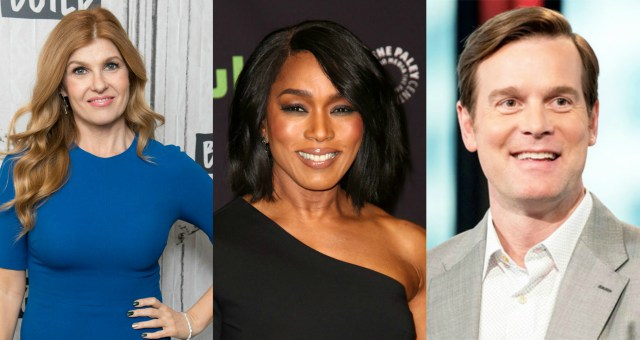 Nel cast della nuova serie troviamo Connie Britton (Nashville), che ha già collaborato ad altri progetti di Murphy e Falchuk. L'attrice ha interpretato Vivian in American Horror Story: Murder House e ha avuto un ruolo anche in The People v. OJ Simpson: American Crime Story.
La Britton non è l'unica attrice coinvolta nel progetto. Anche Angela Bassett farà parte di 9-1-1: l'attrice è stata presente nella terza, quarta e quinta stagione di American Horror Story. Nel cast anche Peter Krause, che ha preso parte alle serie Six Feet Under e The Catch.
I dettagli su questa nuova serie sono ancora scarsi, ma non dubitiamo che ne verremo a sapere di più nei prossimi mesi.
Nei lavori di Ryan Murphy è abitudine vedere facce conosciute: lo sceneggiatore, infatti, collabora spesso in progetti diversi con le stesse star. Troviamo ad esempio Sarah Paulson, pilastro di American Horror Story che abbiamo visto anche nella prima stagione di American Crime Story e che sarà presente anche nella nuova serie Ratched.
Attualmente Ryan Murphy si sta occupando della settima stagione di American Horror Story intitolata Cult, di American Crime Story: Versace e della seconda stagione di Feud.