Sì, non so se essere dispiaciuta o felice nel darvi questa notizia ma siamo già a marzo. Come dite? Non avete ancora spuntato dalla vostra lista uno solo dei vostri buoni propositi del nuovo anno? Tranquilli, uno dei nostri è quello di rinnovare, nella buona e nella cattiva sorte, la nostra fedeltà a Netflix. Non importa quanto sia faticosa la salita, ma in cima la vista è grandiosa (semicit. per i più acculturati). Febbraio si è comportato davvero in modo impeccabile con noi, ci ha dato l'opportunità di conoscere Nadia e i milioni di modi in cui si può rotolare giù per le scale.
Marzo si appresta a compiere lo stesso glorioso passo perché lo sa, sa che tra pollini e allergie saremo costretti a guardare tante serie tv per un altro mese. Quindi senza ulteriori indugi, ecco a voi le novità in arrivo sul catalogo Netflix: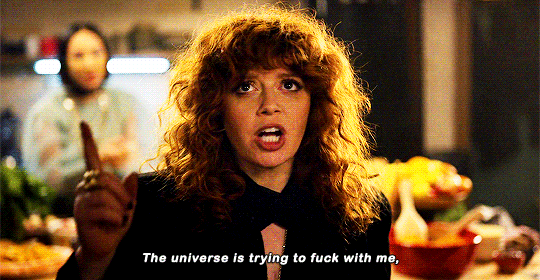 1 marzo
Il Ragazzo che Catturò il Vento – film originale
Cricket Fever: Mumbai Indians – prima stagione
Trilogia di Jurassic Park
Salvate il soldato Ryan
A beautiful mind
Mamma Mia!
Prova a prendermi
7 marzo
Il Lato Positivo
8 marzo
After Life – prima stagione (serie tv originale)
Walk. Ride. Rodeo – film originale
Formula 1: Drive to Survive – prima stagione (documentario originale)
12 marzo
Cattivissimo me 1 e 2
13 marzo
Triple Frontier – film originale
15 marzo
Arrested Development – quinta stagione
Turn Up Charlie – prima stagione
Queer Eye – I Fantastici Cinque – terza stagione
Love, Death & Robots – prima stagione
19 marzo
Amy Schumer: Growing – Stand-up Comedy
22 marzo
The Dirt
Delhi Crime – prima stagione (serie tv originali)
26 marzo
Trilogia di Ritorno al Futuro
29 marzo
Santa Clarita Diet- terza stagione
Highwaymen: L'ultima imboscata – film originale
Osmosis – prima stagione (serie tv originale)
Sinossi:
In una Parigi ambientata in un futuro distopico, un'innovativa app permette di trovare l'anima gemella con un match al 100%. Ma il prezzo da pagare per trovare il partner perfetto risulterà essere decisamente alto e pericoloso.
The Legend of Cocaine Island
Questo è proprio tutto, al prossimo catalogo e buona visione!