Come vi avevamo già annunciato il mese scorso per quanto riguarda le novità in uscita per il mese di Marzo su Netflix (che potete trovare benissimo qui), adesso siamo pronti a passare in rassegna solo per voi Serie Tv addicted tutto quello che vi aspetta per il mese di Aprile.
La primavera è ufficialmente arrivata, quindi perché approfittare delle belle giornate tra amici e picnic quando Netflix offre un catalogo ricco di novità?
Iniziamo con le Serie Tv Originali
Chewing Gum (Season 2) April 4th, 2017
Louis C.K. Standup Special April 4th, 2017
The Get Down – la seconda parte della prima stagione dal 7 Aprile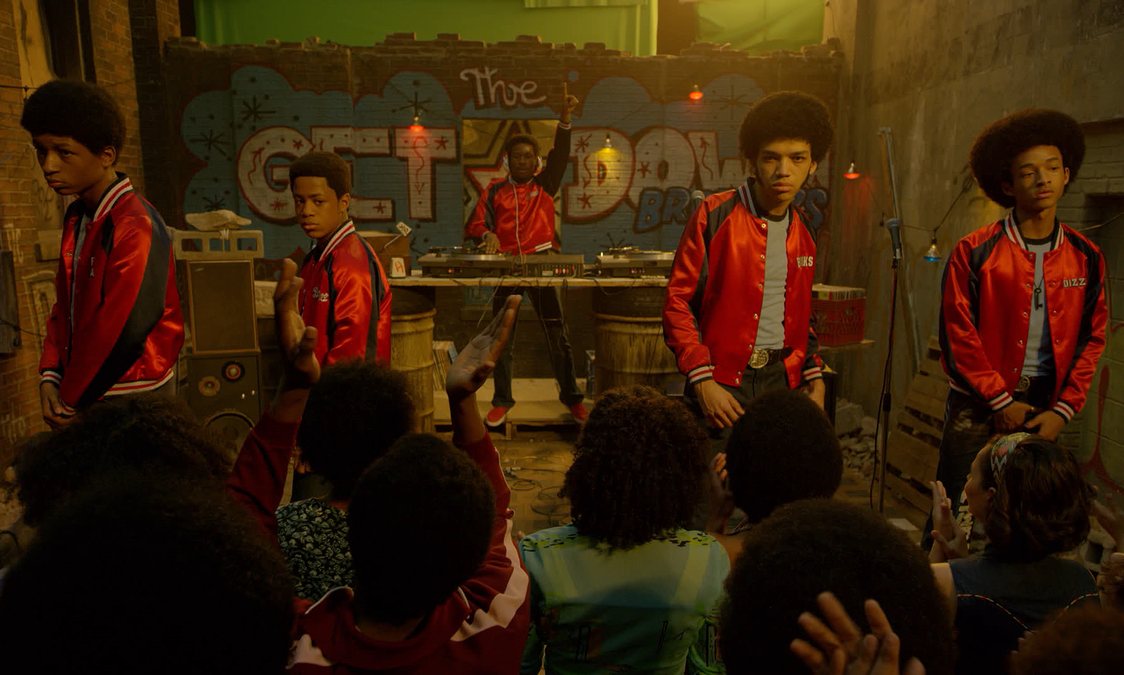 Ideata da Baz Luhrmann e Stephen Adly Guirgis ha debuttato lo scorso mese di Agosto. Dal 7 Aprile verranno trasmessi sei nuovi episodi.
La Serie Tv è ambientata negli anni '70 dove un bizzarro gruppo di adolescenti osserverà come i vecchi generi musicali vengono progressivamente sostituiti da nuovi generi.
Better Call Saul – la terza stagione dall'11 Aprile
La novità più attesa del catalogo Netflix Italia è sicuramente l'appuntamento con lo spin off di Breaking Bad, prodotto in collaborazione con AMC, Better Call Saul vi aspetta su Netflix con un episodio a settimana.
Girlboss è una Serie Tv comica, la prima stagione che verrà trasmessa su Netflix dal 21 Aprile sarà composta da 13 episodi. Seguiremo le vicende di Brittany Leanna Robertson, che interpreterà una ragazza che per caso crea un impero della moda e imparerà a fare il capo.
Dear White People – la prima stagione dal 28 Aprile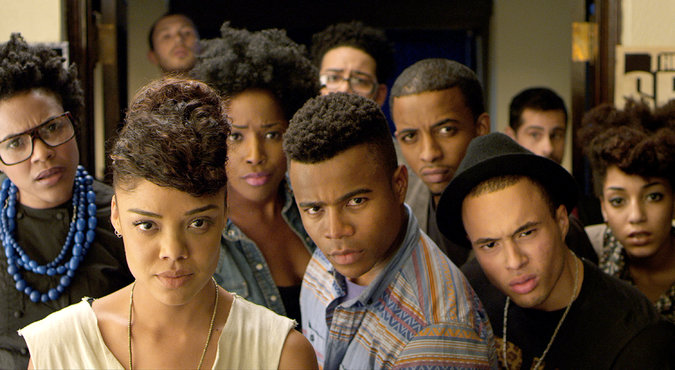 La Serie Tv, racconta la storia di alcuni studenti di colore, nel periodo dell'America post-razziale, alle prese con i college dell'Ivy League a maggioranza bianca.
Le ragazze del centralino – Las chicas del cable – prima stagione dal 28 Aprile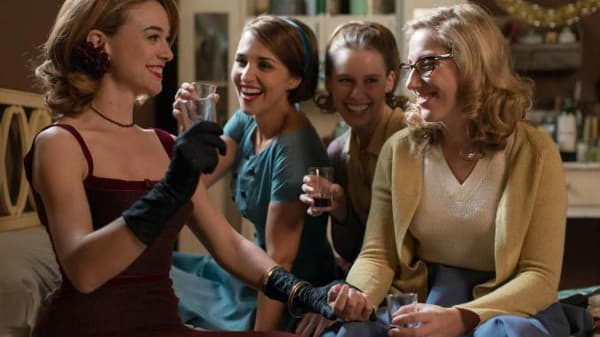 La prima Serie Tv originale Netflix di origine spagnola. La prima stagione composta solo da otto episodi racconterà la storia di quattro ragazze della Madrid del 1928 che trovatosi un lavoro come centraliniste nella compagnia telefonica nazionale spagnola, faranno i conti con gelosie, invidie e tradimenti.
Protagonista d'eccezione per Small Crimes, infatti Nikolaj Coster-Waldau (Jaime Lannister di Game of Thrones)  interpreterà Joe Denton, un ex poliziotto, che dopo aver passato sei anni in carcere con l'accusa di tentato omicidio, ritorna nella società cercando in tutti i modi di fare ammenda per il suo gesto, ma la strada verso la redenzione sarà lunga e non facile.
Adesso passiamo in rassegna i nuovi Film Netflix
Win It All – Tutto o niente – dal 7 Aprile
Il film con Jake Johnson (Nick di New Girl) che interpreterà Eddie Garrett, un uomo amante del gioco d'azzardo.
Sandy Wexler – dal 14 Aprile
Realizzato dall'attore Adam Sandler che interpretera i panni di un talent manager che lavora a Los Angeles negli anni '90, che verrà messo a dura prova quando s'innamorerà di una nuova cliente, Courtney Clarke (interpretata da Jennifer Hudson)
A seguire nel catalogo altre novità per la sezione Documentari
Louis C.K: 2017 –  in arrivo il 4 Aprile
Chelsea –  talk-show in partenza il giorno 14 Aprile
Bill Nye Saves the World – dal 21 Aprile
Casting JonBenet – in arrivo il 28 Aprile