Mindhunter è stata senza dubbio una delle novità più apprezzate del 2017. I protagonisti della Serie sono Holden Ford (Jonathan Groff) e Bill Tench (Holt McCallany), due agenti dell'FBI che cercano di promuovere un nuovo approccio per intervistare i serial killer. Invece di enfatizzare il violento atto dell'omicidio, i due si concentrano sullo studio psicologico e sulle circostanze che spingono le persone a compiere questi atti.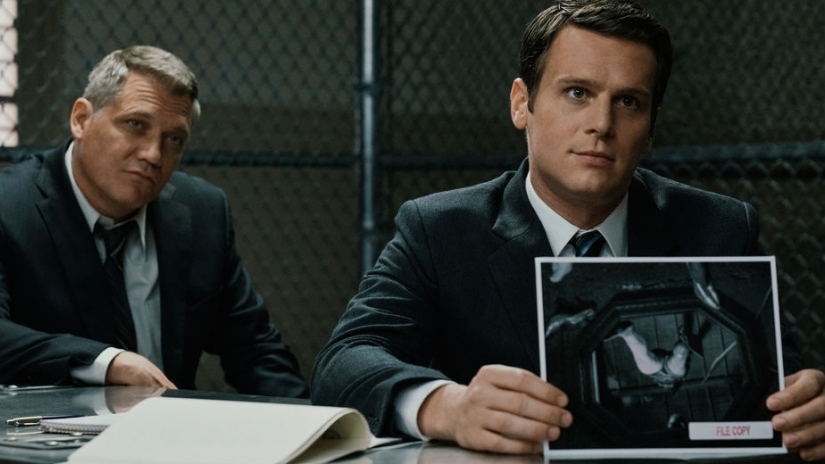 Considerando il successo della prima stagione, non ci resta che chiederci cosa accadrà nei prossimi episodi. Visto che la Serie si basa su Mindhunter: Inside the FBI's Elite Serial Crime Unit, libro di John E.Douglas e Mark Olshake, c'è un percorso storico e temporale da seguire. Siete curiosi di scoprire qualcosa di più? Ecco tutto quello che sappiamo!
Quando uscirà la seconda stagione di Mindhunter?
Mentre alcune Serie di Netflix si prendono delle lunghe pause tra le stagioni (ne è un esempiop The OA), altri prodotti originali vengono realizzati più velocemente. Mindhunter è stato ufficialmente rinnovato da Netflix il 30 novembre 2017 e in una recente intervista Jonathan Groff ha dichiarato che le riprese sarebbero iniziate a distanza di qualche mese.
Non è ancora stata annunciata alcuna data ufficiale per il debutto dei nuovi episodi. Considerando però l'imminente inizio delle riprese, la Serie potrebbe arrivare già alla fine del 2018.
Di cosa parlerà la seconda stagione di Mindhunter?
We need to talk to more subjects, Dobbiamo parlare con più soggetti. Ma chi saranno queste nuove persone? Su Internet ci sono diverse speculazioni sull'argomento. Alcuni sostengono che vedremo i due agenti dell'FBI avere a che fare con Charles Manson e David Berkowitz. Altri sperano invece nella presenza di Carlton Gary, Ted Bundy e John Wayne Gacy.
David Fincher (produttore della Serie), parlando della musica in Mindhunter durante un'intervista con Billboard, ha rilasciato un grosso indizio a riguardo. Ecco le sue parole:
Guarderemo agli Atalnta Child Murders, quindi avremo più musica afro-americana e sarà molto bello. La musica evolverà. Il suo intento è quello di supportare ciò che accade nella Serie.
Questi crimini furono commessi tra il 1979 e il 1981: ciò significa che Mindhunter potrebbe fare un salto temporale tra le stagioni. Wayne Williams venne dichiarato colpevole, ma ha sempre sostenuto la sua innocenza e in molto credono ancora che non abbia commesso questi crimini. Questo caso è stato uno dei più importanti per John E. Douglas, su cui si basa il personaggio di Holden Ford.
ATTENZIONE: LA PROSSIMA PAGINA CONTIENE SPOILER SULLA PRIMA STAGIONE DI MINDHUNTER