Il trailer della seconda stagione di Master of None ci aveva fatto solamente intuire quanto il fattore italiano sarebbe stato importante nei nuovi episodi. Il pacchetto completo è stato rilasciato su Netflix il 12 maggio. Ci siamo presi il nostro tempo per assaporare le avventure del nostro Dev, lentamente, sorseggiando un bel calice di vino come ogni italiano che si rispetti avrebbe dovuto fare.
Fin dal primo fotogramma ci siamo resi conto di quanto questa stagione di Master of None sia diventata speciale. Speciale forse non per tutti, ma per il pubblico italiano, senza dubbio. Con un bianco e nero particolarmente d'effetto veniamo catapultati a Modena, dove Dev sta imparando a fare la pasta fresca. Come tradizione impone, lo sta facendo con una nonna emiliana. Questa meravigliosa nonna ha una nipote, Francesca, che diventerà importantissima nella vita del protagonista. Il pretesto narrativo della permanenza in Italia (durata effettivamente due episodi) dona agli autori la possibilità di mostrare il nostro paese attraverso gli occhi sinceri di un americano.
Pizza, pasta, mandolino… quali tra gli stereotipi italiani non è poi così lontano dalla realtà?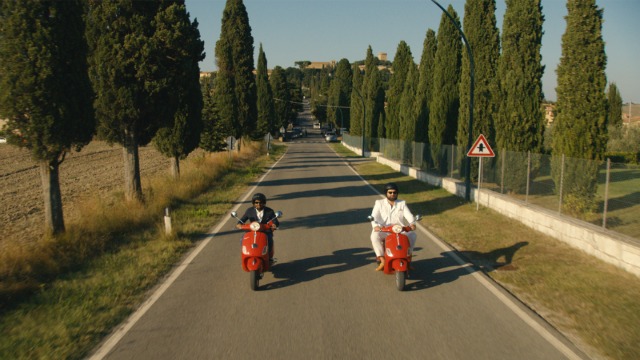 Le colline toscane, il vino delizioso, la scarsa voglia di lavorare delle autorità, persino il modo di brindare. Ma a regnare sovrana è la spontaneità che contraddistingue il nostro popolo. Tutto questo e molto altro (difficile riassumere ogni dettaglio, perdonateci) viene sapientemente riportato nei dieci nuovissimi episodi di Master of None.
La musica corona in sottofondo. Facilmente ci si rende conto che le canzoni italiane rendono tutto più tragico ed efficace. I patimenti del cuore vanno a nozze con le note nostrane. Non è solo malinconia però. Un tocco allegro arriva quando Dev e Francesca ballano intimamente su "Guarda come dondolo". Impossibile frenare la voglia di muovere il bacino a ritmo. Un altro fattore impossibile da ignorare è la passione totale che gli americani nutrono nei confronti del nostro cibo. Si arriva, a tratti, alla venerazione. E da italiana non riesco a dar loro torto.
Master of None vuole dare il suo tributo all'Italia con la seconda stagione.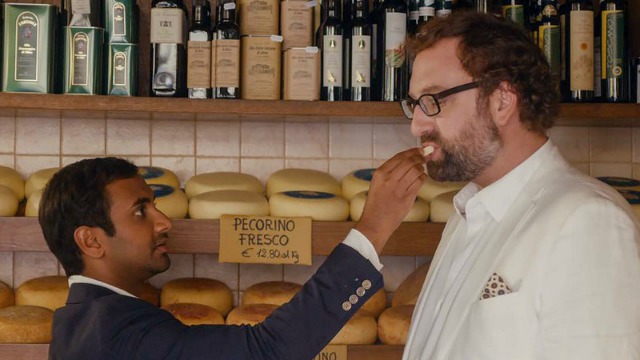 Ogni dettaglio è stato curato, partendo dalle musiche (nel secondo episodio hanno scomodato persino il maestro Morricone) arrivando alle location. Ma soprattutto la scelta degli attori è stata efficace. Alessandra Mastronardi e Riccardo Scamarcio su tutti. Nei ruoli, rispettivamente, di Francesca e Pino donano un tocco di vera italianità all'avventura di Dev. Non bisogna però credere che la magica New York sia stata messa da parte. Il protagonista ritorna in patria e vive la città al massimo. Si mette persino a lavorare con Bobby Cannavale e partecipa allo show Raven Live!. Dev non ha di certo dimenticato il suo radicamento in terra americana, nonostante la lotta quotidiana dovuta alle sue origini indiane. Insomma, questa seconda stagione di Master of None ci è piaciuta tantissimo, più della prima probabilmente. Sarà perché siamo italiani?