# #
La premessa è una sola: non ho mai visto una puntata che sia una di Lost. Una Serie Tv di cui mi hanno spesso parlato, nel bene o nel male. Così ho deciso di buttarmi in questo esperimento ed eccomi qui a scriverne nero su bianco. Ho visto la 2×21 e mi sono ritrovata a provare sentimenti contrastanti.
Articoli simili, noi della redazione di Hall of Series, li abbiamo già scritti. Provando lo stesso espediente con altri prodotti seriali (leggete ad esempio qui quello fatto con The Walking Dead). Ma all'appello mancava proprio il grande, grandissimo Lost. Così ho deciso di intervenire io e provarci. Perché proprio la 2×21? La combinazione di questi numeri è dovuta a due fattori. Nella mia testa la seconda stagione di una Serie Tv è quasi sempre una delle migliori riuscite. Volevo quindi andare a caso, sì, ma navigando in quello che era un potenziale apice della storia. Poi c'è il ventuno, giorno della mia nascita nonché numero fortunato della vita. Risultato: sono finita a guardare "?", rigorosamente nella sua versione originale. 
# #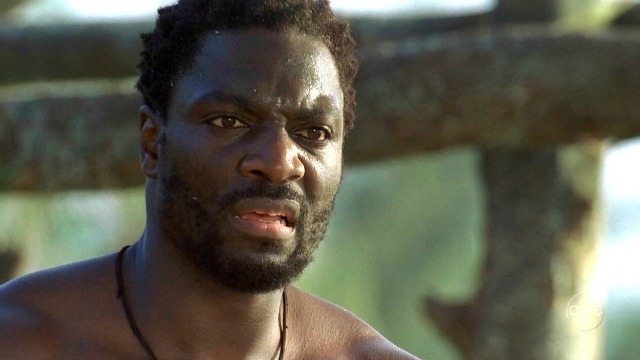 Il mio micro-viaggio all'interno del gigantesco mondo di Lost è stato breve ma intenso. Curioso cosa possa riservare una scelta così randomica. Subito vengo accolta da un riassunto della puntata precedente che spero mi possa essere d'aiuto per capire. Scoprirò in pochi minuti quanto sia complessa la storia. Spari, inganni, sogni, flashback. Tutto ciò sembra essere all'ordine del giorno per questa Serie Tv. Più filoni narrativi proseguono in contemporanea. Lo spettatore viene infatti portato da una scena all'altra in un battibaleno. Questa puntata, però, sembra avere un focus molto specifico.
# #
Nella 2×21 andiamo alla scoperta di Eko e del suo passato.
Mi sembra di poter capire che Eko sia un prete, molto legato al suo defunto fratello Yemi. Non è sicuramente un uomo dalla morale impeccabile. Lo vediamo qui in azione con il celebre (almeno per me solo di fama) John Locke. Da lui vuole farsi portare al punto interrogativo, luogo che dà il titolo a questa puntata ed è evidentemente cruciale per la storia. Insieme scopriranno una profonda botola nascosta sotto al relitto dell'aereo. Voi fan sono certa possiate avere una visione più lucida sulla faccenda, io onestamente non ho capito quasi nulla. Intuisco che siano finiti sulla dannata isola per una ragione precisa. "C'è del marcio in Danimarca" direbbe Shakespeare e io ho un profondo senso d'angoscia dentro.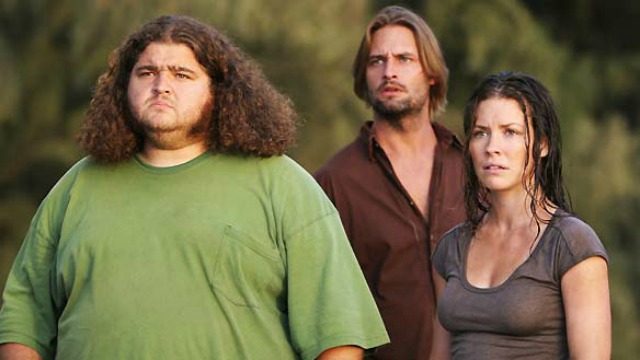 Altrettanto cruciale mi pare possa essere il fatidico bottone che proprio Locke si è spinto a premere finendo però a dover usare due stampelle per muoversi. Mi sono chiesta il perché di tante cose durante questo episodio. Sono rimasta colpita ad esempio dalla dolcezza di Hurley, che piange sul letto di morte la sua amata Libby. Ho come l'impressione che non abbia avuto molte possibilità di poterla conquistare come avrebbe voluto. Tenerezza sì, ma anche tanta durezza. I dialoghi tra Shephard e Sawyer (ad esempio) sono davvero tesi, carichi di rabbia.
Lost ha qualcosa di intrigante ma allo stesso tempo troppo complesso.
Ovviamente sono convinta che guardare una sola puntata e per di più in maniera casuale non permetta a nessuno di apprezzare una Serie Tv nella sua interezza. Può solo dare una sensazione a pelle, un primo impatto. In questi quarantasei minuti ho fatto finalmente la conoscenza di personaggi tanto citati nel mondo seriale. John Locke, Jack Shephard, Kate, Libby, Sawyer, Hurley. Un esperimento riuscito a mio modesto parere perché mi ha permesso, in punta di piedi, di fare un passo verso un colosso telefilmico. Chi lo sa, magari a breve mi metterò a recuperare tutto Lost. Partendo questa volta dal pilot, che dite? 
Passate anche dagli amici di Lost Italia