Il connubio Marvel/Netflix è una realtà molto recente ma a giudicare dai prodotti che sta sganciando, e da quello che intende fare, sembra che stiano lavorando assieme da sempre. È difficile partire subito a bomba con prodotti magnifici e coinvolgenti, e lo è ancor di più scommettere su un personaggio fumettistico non tra i più celebri, o amati, come Jessica Jones.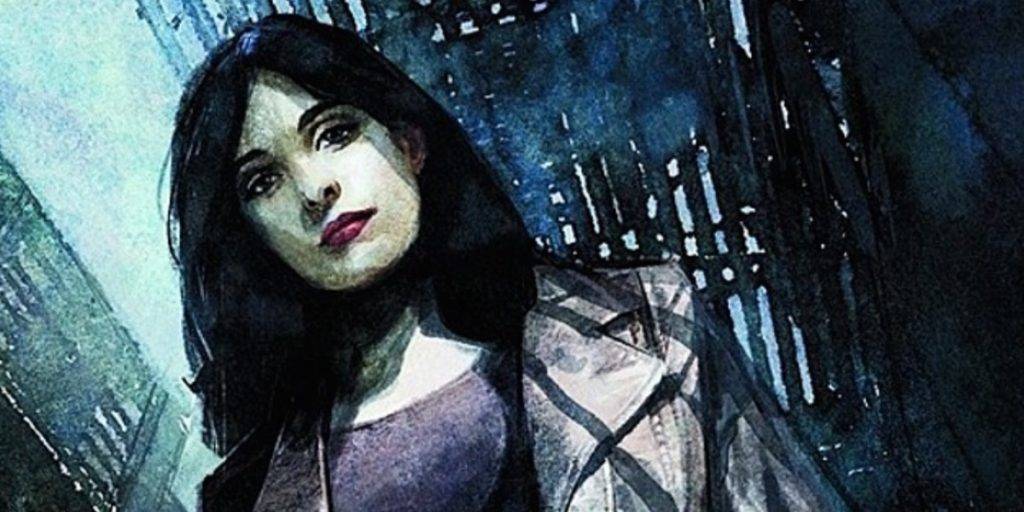 Ammettetelo! In realtà non sapevate neanche chi essa sia, o di cosa fosse in grado di fare, prima di vederla in azione in questa serie. Non c'è niente da rimproverarsi al riguardo; come già detto la tosta Jessica non è di certo nell'Olimpo degli eroi Marvel più famosi. Tuttavia, nel suo piccolo, ha avuto una storyline cartacea molto elaborata e la sua relazione col possente Luke Cage è tra le più durature e passionali dell'universo cartaceo Marvel, e forse una delle poche sincere.
La notizia che JJ avrebbe avuto una serie stand-alone ambientata sulla stessa linea temporale di Daredevil alimentò enorme stupore. Come valorizzare al meglio questo personaggio? Quale Villain avrebbe affrontato? Come avrebbero spiegato la genesi dei suoi poteri? È come avrebbero potuto collocarlo in un universo già avviato come quello del MCU?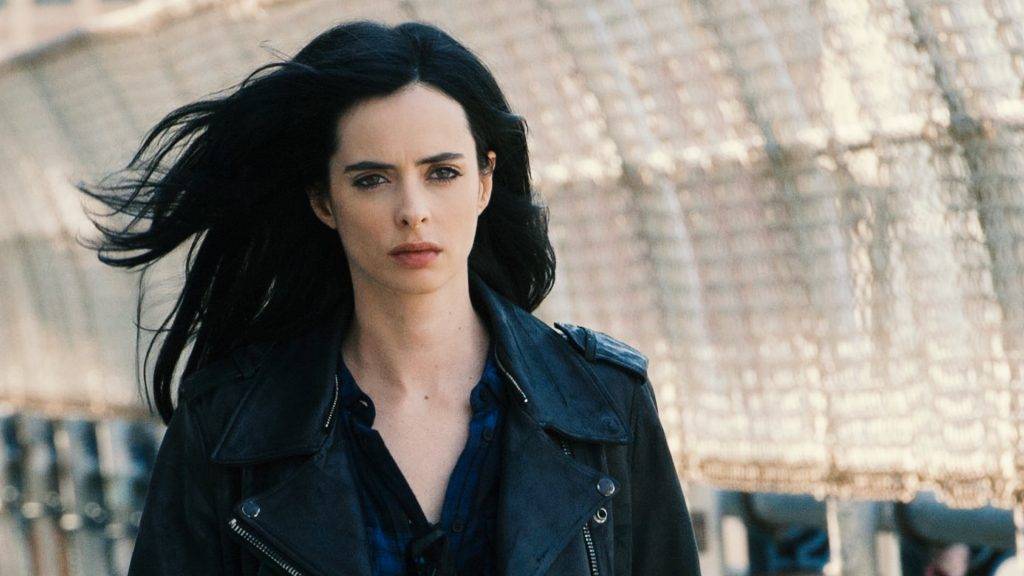 Tanti dubbi e perplessità spazzati via dopo aver visionato questa serie tutta d'un fiato, e dopo essersi persi nel suo vortice di vendetta, mistero e follia.
Jessica Jones è un prodotto nudo, tosto e crudo in cui la brutalità è accompagnata da un retorico senso dell'umorismo, in cui la morte spesso e volentieri sembra essere l'unica via di scampo plausibile. È la storia di un'eroina in conflitto con i suoi poteri e in fuga da un passato doloroso e macchiato di sangue. Jessica Jones è la vittima di un turbolento gioco di menzogne di uno spietato, intelligentissimo e sovrannaturale Serial Killer: Kilgrave.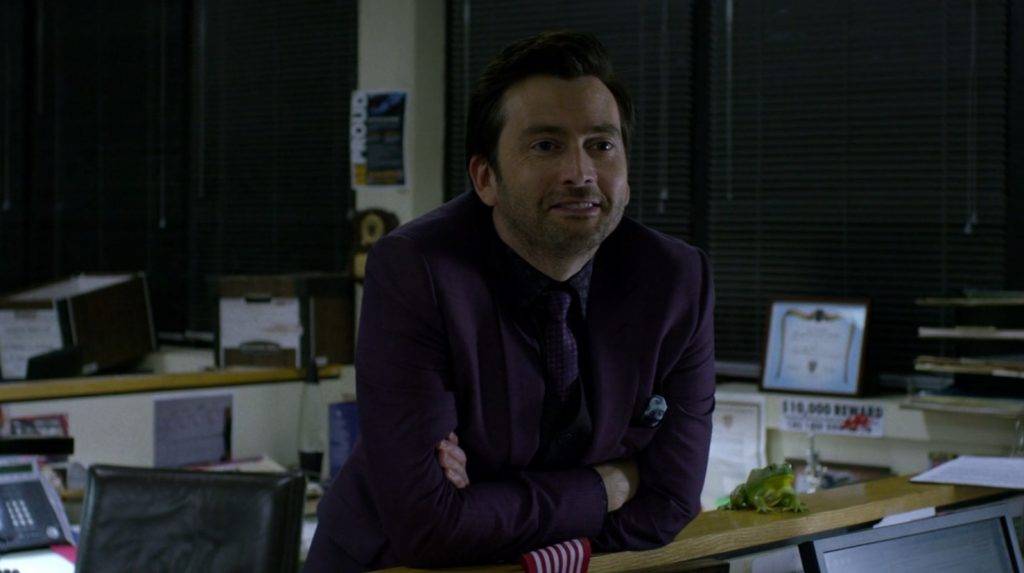 Quest'ultimo è indubbiamente tra i Villain più riusciti, affascinanti e temuti dell'intera storia seriale. È la portata principale di questo banchetto televisivo che va ad arricchire un buffet colmo di vecchi rancori, abusi, segreti, manipolazioni, ricatti e tragedie. Perché questa serie in sole 13 puntate apre e chiude miriadi di parentesi rendendo la storia principale ancor più avvincente e ricca. Jessica Jones è un mosaico fittissimo ricco di azione e suspense, che costringe lo spettatore a dover scegliere la fazione con la quale schierarsi: bene o male, grigio o viola, forza o cervello, disordine o eleganza, Jessica contro Kilgrave; uno dei rapporti eroe/Villain più avvincenti di sempre.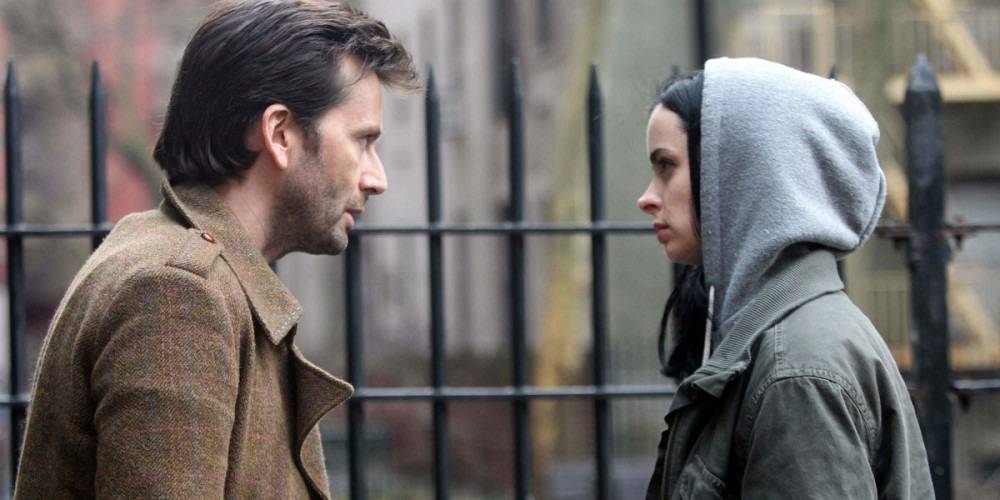 L'eroina che non è appariscente, non usa super costumi, non indossa maschere, non è ricca ma gira soltanto con un paio di Jeans e una giacchetta di pelle, contro un Cattivo armato soltanto di uno smoking viola e di una singolare capacità. Jessica salta, distrugge e solleva qualsiasi cosa ma è vulnerabile ai proiettili ed è schiacciata dal peso delle reponsabilità che le sue azioni comportano; Kilgrave è spietato e cinico ma è soltanto il risultato di ciò che gli è stato fatto, ed è nudo di fronte ai pericoli più grandi.
Questa serie TV ha dimostrato che si possono trasporre fumetti mantenendo un grado di realisticità altissimo. Super eroi in lotta contro la propria natura e vittime dei problemi della quotidianità. L'inquietudine generata dalla mancanza di normalità quando vivi con delle potenzialità anormali; la difficile convivenza con le proprie abilità.
Jessica Jones è tutto questo: è lotta, è amore, è redenzione, è amicizia, è frustrazione, è rimorso … È vendetta!!!
Krysten Ritter è bravissima nei panni di questa controversa e problematica eroina, David Tennant è maestoso e monumentale  nell'impersonare il malefico e maniacale Kilgrave.
Sublime e imponente Daredevil, avvincente e coloratissima Agents Of Shield, bellissimi e potentissimi gli Avengers, affascinanti e divertenti Spider Man, Ant Man & co. MA NON SCORDATEVI PER NESSUN MOTIVO DI LEI! IN TUTTO QUESTO BEN DI DIO NON PERDETEVI JESSICA JONES!!!
Ma soprattutto non sottovalutatela!!!!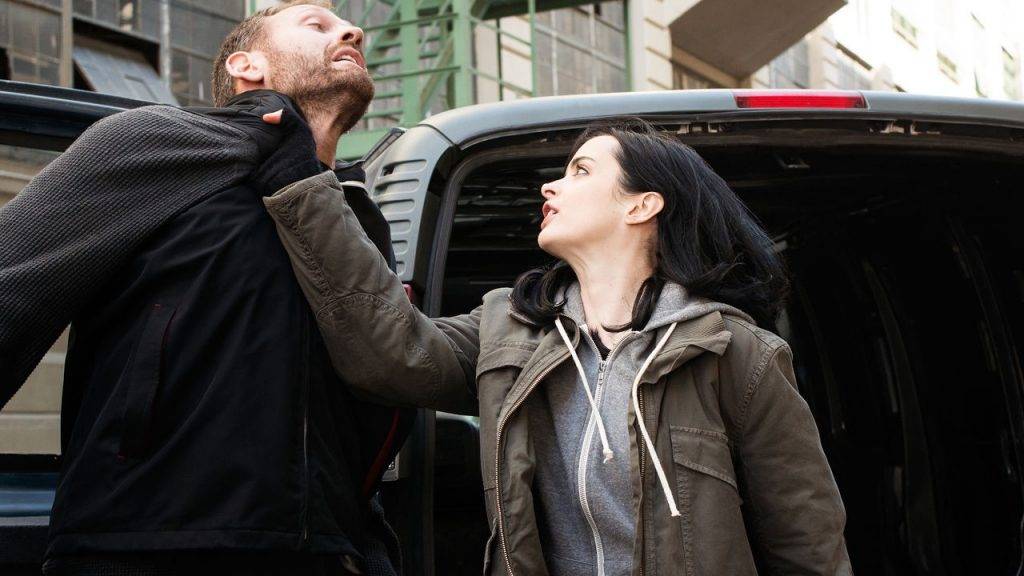 Inoltre non vorrete mica presentarvi impreparati al cross-over Marvel The Defenders? Che la vedrà protagonista al fianco di Daredevil, Luke Cage e Iron Fist.
Ecco appunto …
LEGGI ANCHE 
5 film in cui ritroverete un' irriconoscibile Krysten Ritter
Gli esordi assurdi di Krysten Ritter
Perché Kilgrave è uno dei cattivi più riusciti di sempre