Dai creatori di Downtown Abbey e The Last Kingdom, arriva un nuovo drama storico: Jamestown!
Un nuovo period drama sbarca su Sky1, Jamestown, miniserie formata da 8 episodi in onda dal 5 Maggio solo sul suolo inglese.
Ambientata nel 1619, la Serie parla di Jamestown, il luogo dove si insediò la prima comunità nel Nuovo Mondo, ma solo dopo 12 anni le donne furono ammesse nella piccolissima cittadina. In particolare, si seguono le vicende di tre donne, sbarcate sul suolo americano per sposare alcuni uomini del luogo. Lasciatesi alle spalle la loro vecchia vita, Jocelyn (Naomi Battrick), Alice (Sophie Rundle) e Verity (Niamh Walsh) arrivano con l'idea di avere l'opportunità di un futuro migliore, ma allo stesso tempo sanno che potrebbero portare caos tra gli uomini dell'insediamento.

Jamestown ci rivelerà il vero spirito di questi primi avventurieri che viaggiarono dall'altra parte del mondo in cerca di una vita migliore.
Combattendo contro la natura selvaggia, gli indigeni sospetti e una serie di sfide brutali con ambizione, potere e spirito imprenditoriale, queste pioniere definiranno un nuovo modo di vivere. Con loro, arriverà poi il nuovo governatore, Sir George Yeardley, con sua moglie, e scoprirà che non sarà facile governare un tale insediamento, sapendo che il segretario generale, Farlow (Burn Gorman) sta complottando per scalzarlo dalla sua posizione.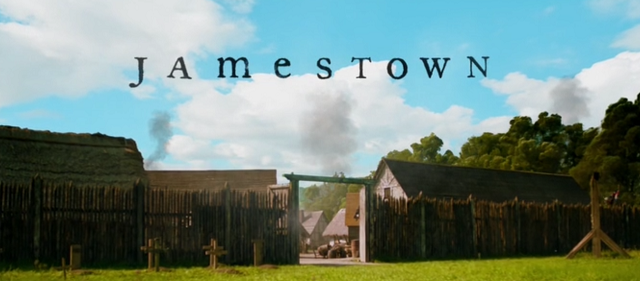 Il direttore della Carnival Films, Gareth Neame, ha detto al riguardo:
This is a unique project: the birth of America through the eyes of the early English settlers. Bill Gallagher has created a show which boasts adventure, community and a remarkable range of characters. Combining life and death, power, ambition, love and rivalry, the stakes are high and the drama tantamount.
Un progetto unico che racconta l'America attraverso gli occhi dei primi colonizzatori inglesi. Aspettatevi quindi una Serie Tv ricca di lotte di rivalità, potere e amore, dove l'ambizione e il dramma aleggiano come una nube tossica sopra la rude cittadina.
P.s: è stata appena confermata una seconda stagione!