Anche questa settimana è andato in onda un altro episodio di How To Get Away With Murder e, non so voi, ma io sono arrivata ad una conclusione, e cioè: Se dovessi scegliere tra la fata turchina, il genio della lampada e il grillo parlante, di certo manderei tutti a casa e chiederei direttamente di parlare con Annalise Keating signori ei signore, la donna aggiusta tutto.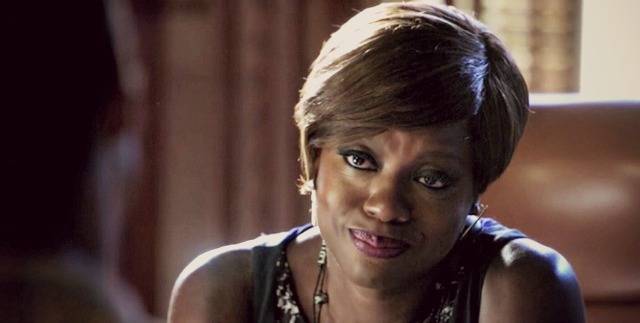 ATTENZIONE! Questo articolo può contenere spoiler per chi non è a passo con la programmazione americana o non ha ancora visto la 3×06 di How To Get Away With Murder.
How To Get Away With Murder riprende esattamente da dove l'avevamo lasciato la scorsa volta, ma con un nuovo colpo di scena.
Bonnie dalla notte trascorsa con Frank pare non abbia portato a casa solo l'amplesso. La ragazza infatti, un po' per farsi perdonare da Annalise e un po' perché come tutti i personaggi di How To Get Away With Murder è mentalmente instabile, è riuscita ad estorcere, all'insaputa di Delfino, una confessione sull'uccisione di Mahoney.
Questo però pare non interessare alla Keating, non vuole e non può usare questa prova, ma non fa manco in tempo a pronunciarsi che un'altra notizia le si scaglia contro come un fulmine a ciel sereno.
La polizia è a casa di Wes, il ragazzo è tornato ad essere un possibile sospetto.
Ma niente paura! Annalise ha già un piano!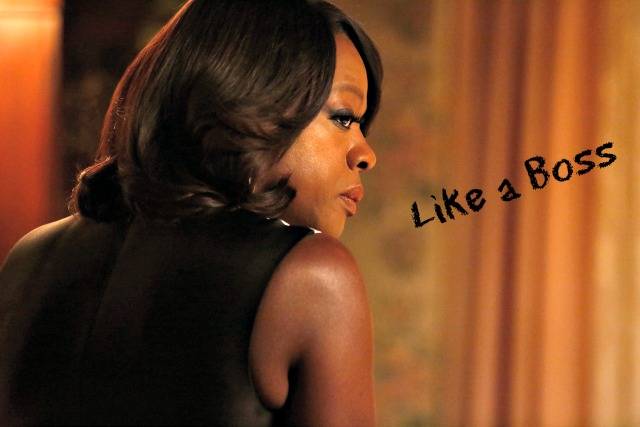 Io, invece, dopo tre stagioni di How To Get Away With Murder ho un'idea. Perché non provare a smettere con l'avvocatura e l'insegnamento, rifugiarsi in un casolare in campagna, smetterla con i complotti e gli omicidi e dedicarsi alla scrittura Annalise? Ho già un chiaro soggetto: "Guide illustrate per deficienti che si cacciano nei guai".
Se poi si vogliono fare i Big Money si potrebbe prendere in considerazione anche l'installazione di una linea amica :
"Call Annalise!".
 "Hai un problema che non riesci a risolvere? Il tuo fidanzato ti ha lasciato? Tua madre comincia ad avere dei sospetti sul cadavere che hai nascosto sotto il letto? Call Annalise! Penserà lei a tutto!
Annalise risolvici la vita!"
Io riesco a sentire già Giorgio Mastrota. Voi no?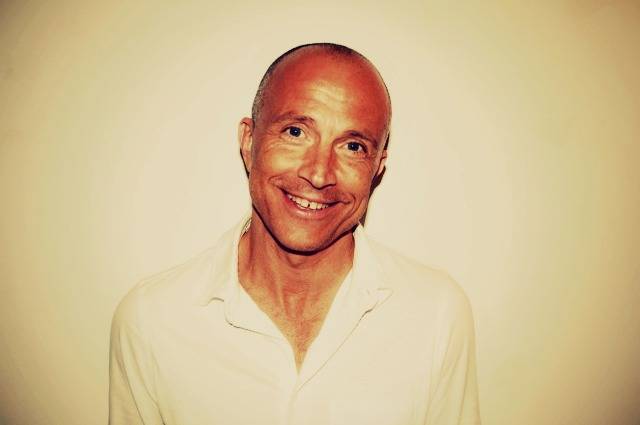 Tutti sono arrabbiati con tutti ma soprattutto con Alfred Enoch, alias Wes, il quale viene accusato di essere la causa scatenante di tutti i casini in How To Get Away With Murder.
Sam, Rebecca, Frank, Oliver che molla Connor, Nate che molla Annalise, Annalise che molla ceffoni a destra e a manca, la fame nel mondo, l'analfabetismo intellettuale, la violenza negli stadi, case, libri auto, viaggi, fogli di giornale.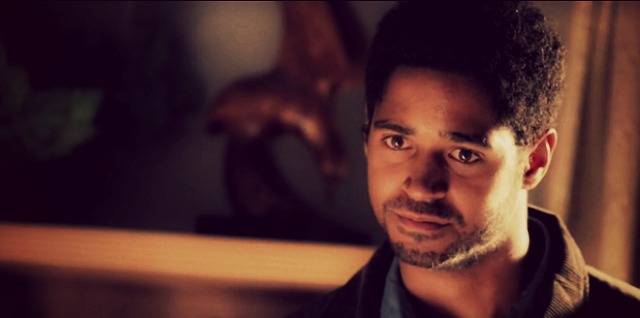 Passiamo ora ai tre pupilli di questa season . Connor, Asher e Michela sono sicuramente la scoperta più bella della terza stagione di HTGAWM.
Potrei stare qui a spiegarvi perché amarli, ma credo che con la quadriglia di Asher, Connor in vestaglia e l'accento del sud di Michela How To Get Away With Murder ci abbia già dato dei validi motivi per farlo.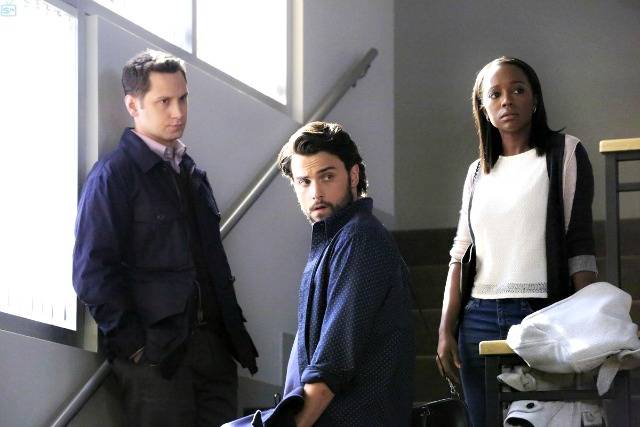 Chi invece c'è la sta mettendo tutta per farsi odiare (riuscendoci tra l'altro) è la Barbie California dei tribunali di Philadelphia, la nuova fidanzata di Nate, che sembra essere ossessionata da Annalise e dall'idea di farla affondare.
Tutte, almeno una volta nella vita, come Annalise Keating in How To Get Away With Murder, abbiamo avuto a che fare con questo genere di persona.
La reginetta del ballo, quella che spiffera alla prof che ti ha visto copiare, la ragazza con cui si sente il ragazzo che ti piace. L'odiosa di turno che sta sempre un po' avanti a te solo per il semplice gusto di mostrati il suo di dietro, che 99 su 100 è più sodo del tuo.
Uno scontro senza esclusione di colpi che vede Annalise Keating vincente, come sempre in How To Get Away With Murder.
E pensate un po' che questi qua, nel caos più totale, nonostante la minaccia costante della galera a vita, trovano anche il tempo di darci dentro come ricci.
Così infatti si conclude l'episodio di How To Get Away With Murder: Wes va a letto con Lauren, Oliver se la spassa con un tizio conosciuto su internet, Asher fa pace con Michela (a letto), mentre Frank Delfino, intanto, mette a posto tutto.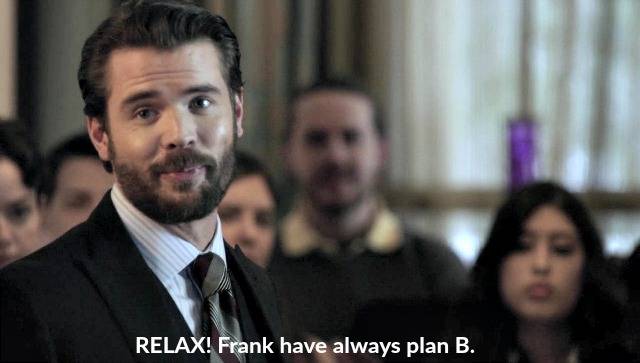 Trova un capro espiatorio, salva il culo a tutti e ci fa credere ancora – illudendoci – che un Happy Ending sia ancora possibile in How To Get Away With Murder.
Intanto adesso sappiamo che anche Asher s'è salvato dall'incendio.
Restano perciò in ballo Wes, Frank e Connor.
E se invece gli autori di How To Get Away With Murder ci stessero spianando il terreno per la super cazzola e il morto fosse qualcuno di cui non abbiamo mai sentito parlare? Tipo il giardiniere di casa Keating o il fornitore di super alcolici di Annalise?
In fondo la vodka è altamente infiammabile, no?