Shonda Rhimes… persino chi non è un telefilm addicted avrà letto il suo nome da qualche parte, anche solo per sbaglio. I social sono stati intasati per mesi con post del tipo « Derek non doveva morire! » , oppure « Rip dottor Stranamore » , ma quella più accreditata è stata senz'altro « Shonda di m***a! » .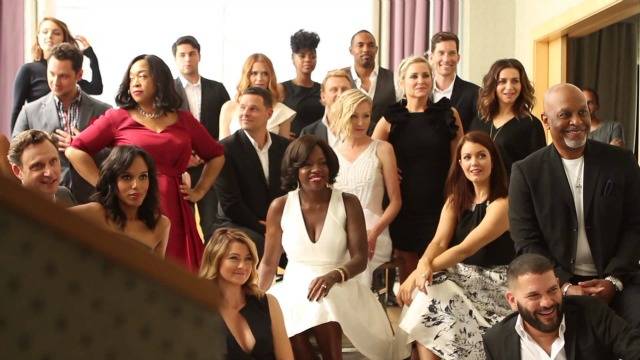 Un normale lettore si sarà chiesto cosa possa aver mai combinato questa donna per diventare tanto odiata dal popolo virtuale. Come se avesse davvero preso una pistola in mano e avesse ammazzato il fantomatico Derek in questione. Tuttavia, molti hanno con altrettanta facilità dimenticato che, senza la sua bravura, oggi il panorama delle serie televisive non accoglierebbe prodotti di spicco come Scandal, Grey's Anatomy, Private Practice, How to Get Away With Murder. Senza la sua creatività, i personaggi e le OTP che sono ormai radicate nei nostri cuori, non sarebbero mai neanche esistite. La mano di Shonda la si riconosce subito, soprattutto per chi, a distanza di anni, continua a seguirla con passione e dedizione, ad appassionarsi alle sue storie, ad entrarci dentro con gli occhi ma soprattutto con il cuore.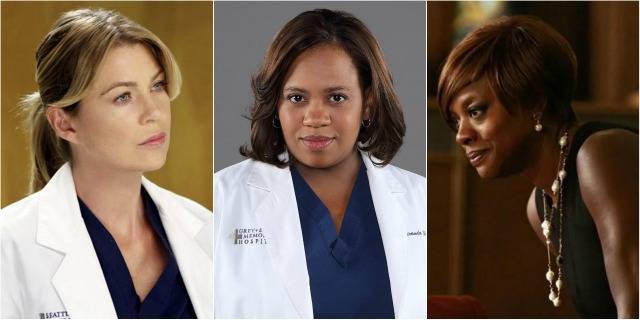 Shonda Rhimes è una donna. Quale miglior soddisfazione, dunque, se non quella di vedere una figura femminile che raggiunge i suoi obiettivi da sola e con le proprie forze? Il prototipo della donna forte, intelligente, spigliata è un ingrediente essenziale. Meredith Grey (Ellen Pompeo) ne è l'esempio lampante : da principio tirocinante in un ospedale, finirà per realizzarsi sia nel lavoro (diventando chirurgo e capo del suo reparto), sia nella vita privata (sposando il chirurgo Derek Sheperd (Patrick Dempsey) e circondandosi di un gruppo molto vasto di amici e colleghi) . E' tale l'importanza di questo personaggio da dedicarle persino il titolo del telefilm, Grey's Anatomy. Per non parlare di quanto sia vasto il panorama delle donne di colore, spesso addirittura le più autoritarie e quelle messe maggiormente in rilievo. Miranda Bailey(Chandra Wilson) per Grey's Anatomy, definita la Nazista dai suoi specializzandi per il suo carattere troppo severo e diretto, ma nello stesso tempo capace di far loro da "madre" risolvendo i loro problemi e riportandoli sulla retta via ; Annalise Keating (Viola Davis) per How to get away with murder , un famoso avvocato difensore con una tempra d'acciaio, all'apparenza algida e senza cuore, ma capace di proteggere i suoi allievi come una leonessa protegge i suoi cuccioli. Donne forti, ma spesso con un passato difficile alle spalle che incide notevolmente sulla loro psiche e sui rapporti interpersonali.
Non manca un'accurata selezione degli ambienti di spicco (tribunali, ospedali, ecc…) , nel quale possano incontrarsi personalità così tanto diverse tra loro da entrare in conflitto, come così simili da legarsi indissolubilmente.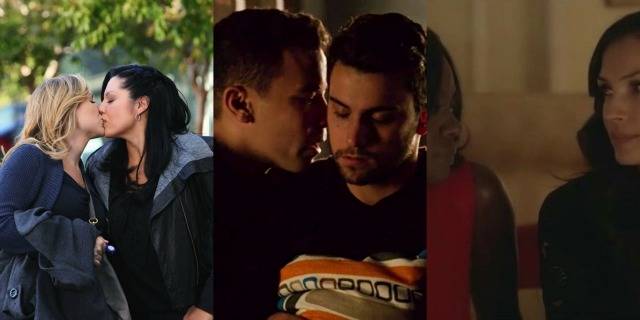 Creati i personaggi, bisogna creare delle storie appassionanti e avvincenti. Non quelle storie alla Beautiful, dove incesto is the way … nonostante, conoscendo la Rhimes, potremmo aspettarci di tutto. Dinamiche interessanti, rapporti all'ordine del giorno che possiamo ritrovare nei nostri vicini, nei nostri compagni di scuola, persino nei nostri familiari. Un suo chiodo fisso ormai dagli albori è senz'altro la storia di carattere omosessuale . Chi potrebbe mai dimenticare la simpatica liason tra Callie Torres (Sara Ramìrez) e Arizona Robbins (Jessica Capshaw) , contrastata dal padre della prima ma fortemente voluta da entrambe, così tanto da renderle persino pronte ad una possibile maternità futura. Con HTGAWM pensavamo di essercela cavata solo con Connor Walsh (Jack Falahee) e Oliver Hampton (Conrad Ricamora) . I Coliver sono ormai una delle ship più seguite e più amate, intrigante soprattutto per l'iniziale spirito da playboy di Connor che va lentamente a scemare mischiandosi con la dolcezza di quello che doveva essere "uno dei tanti" . Poi, la nostra cara produttrice ha voluto stupirci ancora, facendoci rimanere basiti di fronte ad una improbabile bisessualità di Annalise con l'arrivo in scena di una sua ex compagna di scuola, Eve Rothlo (Famke Janssen) .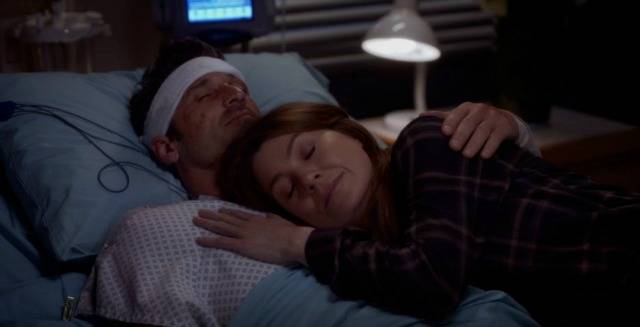 Ma l'ingrediente principale è il dramma . Nella vita dei protagonisti, i momenti di pace sono solo sporadiche parentesi in mezzo all'oceano di sfighe che li travolgono di volta in volta. La Grey ha dovuto far fronte all'arrivo in città dell'ex moglie dell'uomo che amava, ad una notte di sesso fuori programma con il suo migliore amico… e poi ancora la malattia di sua madre, un aborto, la perdita di sua sorella e alla fine anche quella del suo amato. La Keating si divide tra un presente abbastanza difficile e un passato altrettanto impegnativo… una serie di aborti, un marito che la tradiva con una ragazzina più giovane, la successiva morte dell'uomo e il rapporto difficile con il suo amante. Vite apparentemente normali, di fronte alle quali i normali darebbero senza dubbio la colpa al karma e finirebbero col vivere con su scritto mai 'na gioia in fronte. Ma nonostante tutto, riusciamo a immedesimarci in personaggi come questi, riconoscendo in loro delle caratteristiche che ci rassomigliano, oppure che desidereremmo vedere in noi. Insomma, a chi non piacerebbe essere un famoso avvocato difensore con due palle così e un corpo all'apparenza così tanto perfetto da nascondere molto bene le sue imperfezioni? O una ragazza all'apparenza sfigata, ma che alla fine riesce non solo a diventare un medico eccezionale, ma anche la moglie del sogno erotico di tutte noi giovani donzelle?
Questa è Shondaland , ragazzi miei… l'isola felice sulla quale noi poveri comuni mortali vorremmo, prima o poi, felicemente approdare.
Un saluto agli amici di Grey's Anatomy. e I'm addicted to Grey's!