Tutte le settimane, prima di scrivere la mia recensione delirante su How To Get Away With Murder, cerco di mettere insieme le idee come meglio posso, tuttavia, devo ammettere che questa volta non è stato facile come pensavo.
Per portare a termine il mio lavoro, allora, ho pensato di prendere spunto da un tweet di Viola Davis, nel quale la nostra professoressa Keating, durante la diretta dell'ultimo episodio, chiede ai fan di descrivere la puntata in "10 parole, 5 emojis e 1 gif".
Io, quindi, ci provo a mettere insieme tutte e 10
le parole di cui parla la nostra Viola, pronti?
   Pazzia
   Follia
   Paranoia
   Ossessione
   Tormento
   Dolore
   Strazio
   Instabilità
   Squilibrio
 (E ovviamente) DELIRIO
E sì, se ve lo state chiedendo, sono tutti sinonimi. Adattabili, praticamente, a tutte le puntate della serie (anche prese random).
Mentre se siete curiosi di vedere quale Gif ho scelto, beh, a buon intenditor …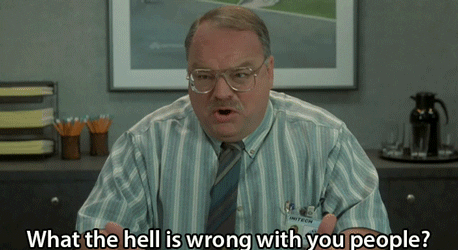 Ma adesso basta, questa non è una versione di latino, non dobbiamo passare in rassegna tutti i sinonimi del vocabolario per trovare quelli giusti,  "Vivemus, merde Catulle … " non significava mica quello che pensavamo veramente dopo una prima e rapida lettura del compito in classe, no! Ma questa è un'altra storia.
Adesso bando alle ciance!
E concentriamoci su quello che è successo questa settimana ad How To Get Away With Murder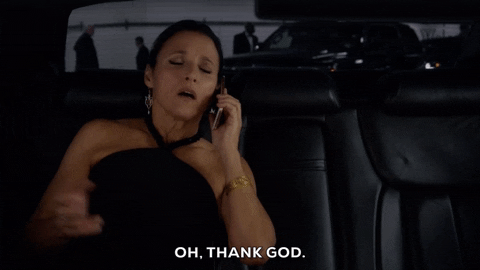 ATTENZIONE! Questo articolo può contenere spoiler per chi non è aL passo con la programmazione americana o non ha ancora visto la 3×08 di HTGAWM.
Inizialmente è tutto tranquillo: Bonnie viene accusata di essere una doppiogiochista, Frank si aggira per le case altrui manco fosse l'uomo nero, mentre Annalise, dal canto suo,  mantiene perfettamente la calma.
In fondo, vuole solo sparare contro chiunque si avvicini alla sua casa, che male c'è?
Tutte scene comunque a cui i fan dello show sono abituati.
Ma How to Get Away With Murder è anche (e soprattutto) sinonimo di alleanze sospette e, una volta appurato che no, Lauren non aveva passato la notte con Frank (o almeno così c'hanno fatto credere), quest'episodio ci regala un'altra amicizia discutibile:
Annalise e il Rettore della Middleton University fanno squadra adesso, ma a noi ancora non è dato sapere quanto questa cosa possa essere controproducente, per lei e per l'intera squadra di matti di cui si fa portavoce.
Le cose sono già abbastanza complicate per tutti Annalise, non serve giocare alle Bratz, fare i pigiama party e pettinarsi i capelli spettegolando dei ragazzi che vi piacciono.
Che poi, di che cosa mai potrebbero mai parlare queste due? Del luogo segreto in cui la Keating ha seppellito Sam? Di come ha incastrato più volte Nate? Oppure, perché non della sua ultima e brillante idea di salvare le chiappe di Wes ingannando corte e testimoni?
Si perché Annalise come avrebbe potuto altrimenti sbarazzarsi della tizia che: ha provato a far invalidare la testimonianza del suo allievo pupillo facendo vincere Charles che, in passato, ha dato i soldi a Franks per organizzare l'incidente che ha salvato Mahoney dal processo, ucciso il baby Keating, incastrato la madre di Wes, che al mercato mio padre comprò …?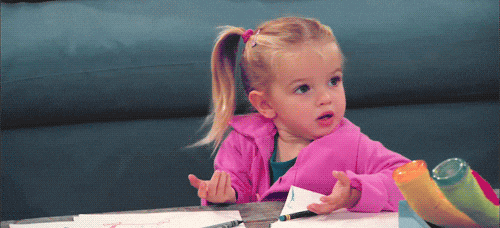 In questo episodio, però, finalmente una gioia! Scopriamo che Connor è vivo, Hallelujah!
E Credo di rappresentare tutti i fan di How To Get Away With Murder quando gioisco pubblicamente per questa notizia, dico bene?
I notiziari, però, parlano ancora di un uomo morto durante l'incendio a casa della professoressa Keating e le probabilità che si tratti di Frank non fanno altro che aumentare.
Beh che dire! Se così fosse … Arrivederci Frank, va e insegna agli angeli ad occultare cadaveri e sbarazzarsi delle prove come solo un professionista come te sa fare.