In fondo si chiama How to get away with murder per un motivo. Oltre a sottolineare il fascino misterico dell'intero cast mette a nudo tutto ciò che l'essere umano è. Essenzialmente un essere fallibile, che a contatto con le sue passioni, non riesce più a distinguere i due estremi del bene e del male.
Basterebbe dire che c'è tanto caos, ma non è solo questo, How to get away with murder è anche molto altro.
E questi 10 motivi ci aiutano a capire cosa rappresenta per noi ed a prendere coscienza della nostra dipendenza da questa serie firmata Shonda.
1.TRAMA PSICHEDELICA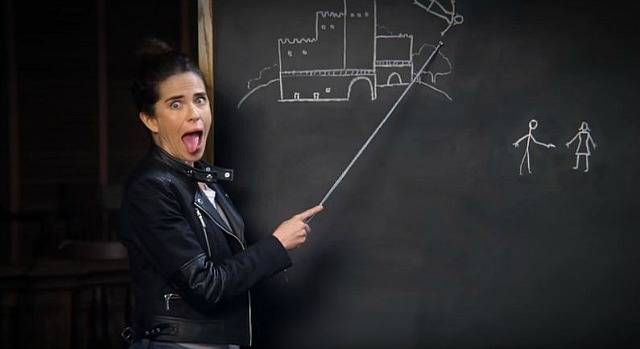 Ad un certo punto non ci si capisce più nulla! Tu sei ancora imbrigliato a pensare a come hanno fatto a risolvere quell'idilliaco problema che ha fatto uscire tutti fuori di testa che ce ne sono altri sessanta che incombono sulle spalle di quei poveri ragazzi. Tutto si collega in un mostruoso scenario post bellico. Ogni pezzettino pian piano costituisce il grande quadro dell'intera stagione. Il problema di fondo rimane: ad un certo punto in How to get away with murder non ci si capisce più nulla! Ma visto che non siamo contenti fino a quando non sappiamo la verità tutto questo guazzabuglio non fa altro che invitarci a vederne ancora e ancora. Non ne abbiamo mai abbastanza!