In quanti sono in trepidante attesa di vedere il tanto atteso spin-off di Grey's Anatomy? Negli ultimi giorni abbiamo avuto modo di dare un'occhiata a diverse immagini inerenti a questa nuova Serie. Siamo venuti a conoscenza dei nomi del cast e sappiamo che le vicende narrate avranno come protagonisti i pompieri di Seattle. Cosa ci mancava sapere? Il titolo di questo spin-off!
Lo spin-off di Grey's Anatomy ha finalmente un titolo: Station 19!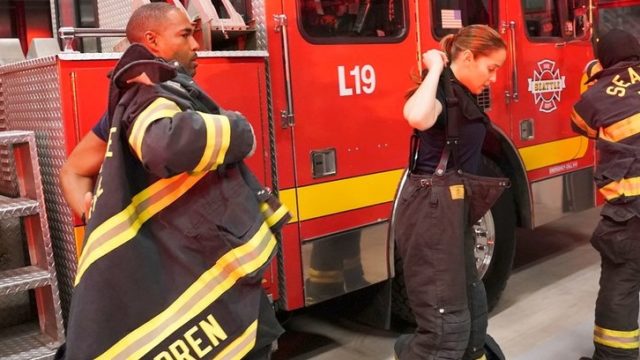 Qualche tempo fa Channing Dungey (che è a capo di ABC) ha raccontato a TVLine che l'annuncio relativo al titolo dello spin-off sarebbe arrivato a breve. Inizialmente aveva pensato a Seattle Fire, ma era troppo simile a Chicago Fire (NBC). Station 19 è stato preferito dai lettori di TVLine, su una lista di 16 nomi disponibili.
A dare il via alla realizzazione di questo spin-off è stato un evento accaduto all'inizio della quattordicesima stagione di Grey's Anatomy. Ben Warren aveva espresso il desiderio di voler lasciare medicina per indossare un'uniforme da pompiere. Sarà appunto Jason George, che interpreta Ben Warren nella Serie madre, uno dei protagonisti della Serie. Il cast comprende anche diversi attori provenienti da altre Serie Tv. Ci saranno: Jaina Lee Ortiz (Rosewood), Danielle Savre (Too Close To Home), Okieriete Onaodowan (Broadway's Hamilton), Barrett Doss (Marvel's Iron Fist), Grey Damon (Friday Night Lights), Alberto Frezza (Dead of Summer) e Miguel Sandoval (Medium).
I 10 episodi di Station 19 verranno trasmessi a partire dal 22 marzo su ABC. La première sarà di due ore. Le aspettative che i fan di Grey's Anatomy hanno maturato sono molto alte. Il genio di Shonda Rhimes riuscirà a non deluderci?
Ieri è stato rilasciato un teaser promo per Station 19. Eccolo: