Terminata la seconda stagione di Gotham, sono molti gli interrogativi che ci poniamo: con chi avranno a che fare prossimamente James Gordon, Harvey Bullock e soprattutto l'intraprendente e giovane Bruce Wayne?
Prima di lasciarci andare a supposizioni ed anticipazioni riguardo la terza stagione, ricapitoliamo un po' insieme ciò che è accaduto sin'ora nella tetra città di Gotham.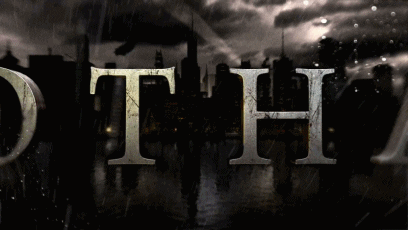 Abbiamo assistito all'affermarsi del nuovo detective nel dipartimento di polizia di Gotham City, Jim Gordon, che assieme al suo partner si è visto affidare uno dei casi più sconvolgenti che la città abbia mai visto: l'omicidio di Thomas e Martha Wayne. Jim fa la conoscenza  dell'unico figlio della coppia, Bruce, ormai sotto la custodia del maggiordomo Alfred, e gli promette che riuscirà ad arrestare l'assassino dei suoi genitori.
Durante la prima stagione assistiamo ad una "guerra" tra le bande mafiose della città, ma soprattutto ai tentativi di Salvatore Maroni e Fish Mooney di prendere il posto del boss più pericoloso di Gotham, Carmine Falcone. Al termine di questa prima stagione, tuttavia, chi scala i vertici della criminalità di Gotham è il Pinguino, ex tirapiedi di Fish Mooney.
Nella seconda stagione i protagonisti indiscussi sono i "cattivi". I fratelli Galavan fanno evadere dall'Arkham Asylum alcuni pericolosi criminali che, sotto il nome di Maniax, commettono vari omicidi nella città; come se non bastasse, Jim Gordon arriva ad allearsi col Pinguino pur di eliminare Theo Galavan. Vediamo inoltre il giovane Edward Nygma che, dopo aver commesso i primi omicidi, inizia a mostrare segni di squilibrio mentale.               
Successivamente facciamo la conoscenza di un altro villain, Hugo Strange, che conduce dei bizzarri esperimenti con i quali riesce anche – letteralmente – a resuscitare i morti. Tra gli "esperimenti" di Strange troviamo anche Mr. Freeze, Firefly, Clayface, Azrael, ma anche una più potente Fish Mooney. Al termine della seconda stagione Jim Gordon lascia a Bullock il compito di proteggere Gotham mentre lui andrà fuori città a cercare la sua fidanzata, ma… come se la caverà Harvey con i "superumani" evasi, tra i quali ritroviamo anche il tanto amato Jerome Valeska?
Ma, dato che ci hanno lasciato col fiato sospeso, noi non potevamo far altro che cercare il maggior numero possibile di anticipazioni riguardo la terza stagione!
Grazie ciò che ha dichiarato uno dei produttori esecutivi, John Stephens, scopriamo che "Vedremo il Cappellaio Matto nella stagione 3 di Gotham. Vedremo anche i Fratelli Tweedle. In linea con The Court of Owls, vedremo anche Talon. E ci dovrebbe essere anche Solomon Grundy." La scelta di introdurre il Cappellaio Matto non è stata una sorpresa, dato che avevamo già avuto degli indizi a riguardo nel corso della seconda stagione. Tuttavia, Stephens non ha nemmeno accennato alla possibilità di introdurre il Joker. Che non sia quindi, come ormai quasi tutti ci aspettavamo (e forse speravamo) il talentuoso Cameron Monaghan ad interpretarlo? Oppure i produttori desiderano tenerci ancora sulle spine a tal riguardo?
La terza stagione di Gotham, tuttavia, non introdurrà soltanto dei nuovi villain: cambierà anche il volto di uno di loro. Ricordate la piccola Ivy Pepper, introdotta nella prima stagione come figlia di Mario Pepper? Non rivedremo più una Ivy "bambina" interpretata dalla giovane Clare Foley: i produttori sono alla ricerca di una ragazza sui vent'anni per dar vita alla vera  Poison Ivy che, a quanto pare, sarà molto più presente in questa nuova stagione.
Un'altra anticipazione riguarda l'inserimento di una giovane Vicki Vale all'interno dell'intrecciata trama di Gotham. Ci è stata descritta come "Un'ambiziosa giovane giornalista tra i 25 ed i 30 anni"; sappiamo dunque che sarà una quindicina d'anni più grande di Bruce. Come sarà sviluppata, dunque, la "relazione" tra i due? Sicuramente per il momento non vedremo nessun flirt tra i due, ma in futuro, chi può dirlo?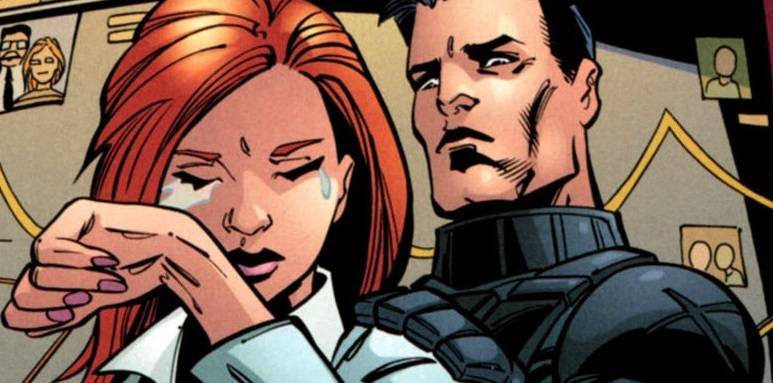 Sappiamo inoltre che nella terza stagione non vedremo ancora – ovviamente – la trasformazione di Bruce Wayne in Batman. Tuttavia, Ben McKenzie ci ha anticipato qualcosa al Wizard World Chicago: "L'ultimo frame dell'ultima scena dell'ultimo episodio dell'ultima stagione di Gotham, qualunque essa sia, sarà con Bruce che si mette il mantello.". Se le cose stanno così, speriamo dunque che questo momento arrivi tra molto, molto tempo!
Tra nuovi personaggi buoni e cattivi, cambiamenti all'interno del cast ed anticipazioni riguardo i nuovi villain, abbiamo molto a cui pensare! La realtà è che, come al solito, non ci resta che aspettare.