L'attesa spasmodica per l'arrivo della 7×04 di Game of Thrones cresce giorno dopo giorno. Il seguito che la Serie vede riconosciuto è ben esemplificato dal record di ascolti della puntata di esordio.
In quell'occasione venne raggiunta l'incredibile cifra di trenta milioni di spettatori nei soli Stati Uniti. Si comprenderà bene quindi come di fronte a un tale interesse si moltiplichino facilmente le fughe di notizie e spoiler sempre più cospicui sullo sviluppo della trama.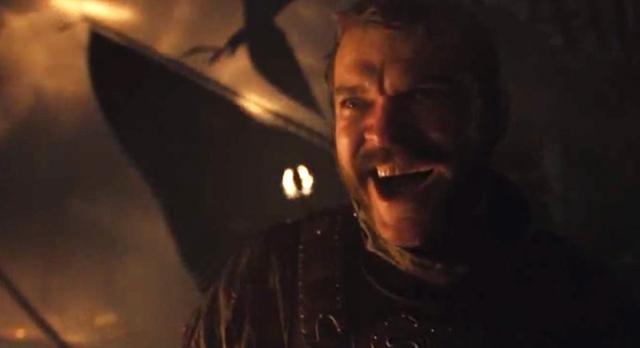 Dopo le anticipazioni dello scorso anno che si stanno rivelando sempre più attendibili episodio dopo episodio che potete trovare qui, nuove rivelazioni si sono fatte largo in relazione alla 7×04. La trama è stata interamente leakata a seguito di un attacco hacker e risulta coerente con le notizie già filtrate. A fronte di questa permeabilità che rischia di compromettere l'hype attentamente foraggiato dalla HBO stessa, i distributori di Game of Thrones hanno deciso di intervenire direttamente.
È stato infatti appena rilasciato un nuovo promo altamente spoilerante a opera di Sky Atlantic UK. Scopriamo così che Arya Stark giungerà finalmente a Grande Inverno. Nelle immagini la vediamo intenta in un combattimento con Brienne di Tarth sotto lo sguardo fisso e tronfio della sorella Sansa.
Sorprende senz'altro la sicurezza con cui la giovane Arya si confronta nella lotta con una delle guerriere più forti e possenti dell'intero Game of Thrones. Che il ritorno della più giovane degli Stark a Grande Inverno fosse in programma era già apparso chiaro nella 7×02 quando Arya aveva scoperto che l'amato fratellastro era ancora in vita.
Il promo però chiarisce in maniera definitiva che l'approdo nella sua terra natale avverrà proprio in questo episodio. Una rivelazione furbesca da parte dei curatori del marketing di Game of Thrones che non compromette l'integrità dell'episodio ma contribuisce semmai ad accentuare ulteriormente il senso d'attesa che sempre più pare registrarsi episodio dopo episodio.