Salve cari fan di Game of Thrones (e non), quello che sto per dirvi potrebbe contenere spoiler riguardo le stagioni precedenti della Serie Tv più acclamata di sempre. Ragion per cui, io vi invito alla cautela: potete scappare a gambe levate oppure restare e vedere un pò di cosa stiamo parlando. Potrebbe essere interessante eh…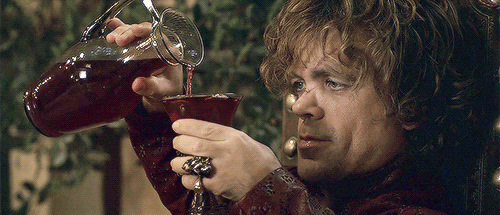 Vi ricordate quando Ramsey Bolton sembrava il male assoluto (e lo era)? Beh se lo stupro di Sansa Stark e le torture inflitte a Theon Greyjoy hanno reso il bastardo di casa Bolton il villain della sesta stagione; la settima stagione avrà un nuovo cattivo, che sarà (per quanto possibile) peggiore di Ramsey.
Stiamo parlando di Euron Greyjoy, a tal proposito l'attore Pilou Asbæk durante un'intervista per Empire Magazine, ha dichiarato:
"Le psicosi del mio personaggio sono molto varie. In ogni scena che ho girato nei panni di Euron, ho cercato di capire il personaggio e scegliere un nuovo aspetto da mostrare. 'In questa scena voglio essere affascinante' o 'In questa scena qui voglio uccidere qualcuno'. Vedrete… dopo questa stagione, Ramsay Bolton non vi sembrerà altro che un ragazzino."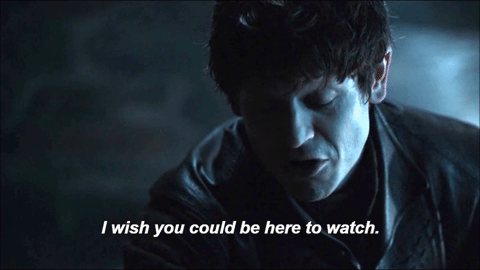 A Westeros sta forse per arrivare il più infimo dei cattivi? Beh dopo aver avuto a che fare con il crudele Joffrey e Cercei Lannister tuttora sempre in agguato e più cattiva che mai, per finire con Ramsey Bolton e le sue sadiche manie; diciamo che siamo pronti anche a Euron, no?
Per non parlare del fatto che Westeros, deve affrontare un cattivo peggiore di tutti loro messi insieme, il vero cattivo di Game of Thrones, ovvero gli Estranei guidati dal Re della Notte. 
Oltre che tenere d'occhio la nuova regina del trono di spade, adesso dovremmo capire anche le tattiche di Euron Greyjoy. Secondo voi sarà davvero così cattivo?
Lo scopriremo il 16 Luglio.