# #
Io lo sapevo che non potevamo stare tranquilli fino al 16 Luglio, perché sulle note di The Light of Seven, su quelle note che hanno chiuso la sesta stagione l'estate scorsa riprende la settima stagione di Game of Thrones.
# #
La voce di Petyr Baelish accompagna una Sansa Stark abbastanza preoccupata:
"Non combattere al nord o al sud, combatti ogni battaglia. Ovunque. Sempre… nella tua mente".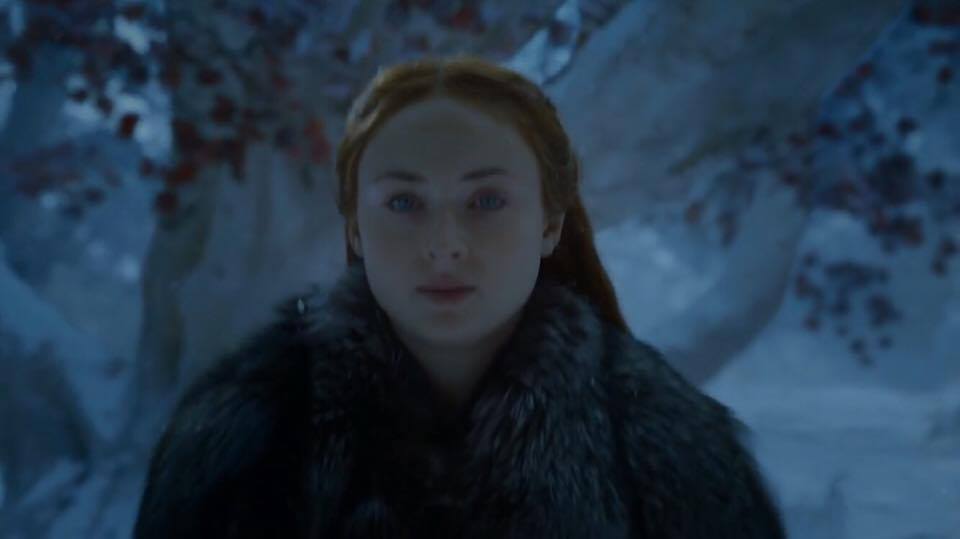 # #
La scena si sposta sul nuovo re del Nord, per poi andarsi a soffermare sulle altre due protagoniste donne: Cersei e Daenerys. Qui la voce di Jon accompagna le successive scene:
"Le nostre famiglie hanno combattuto insieme per secoli contro il loro comune nemico. Nonostante le loro differenze erano… insieme. Dobbiamo fare lo stesso per sopravvivere. Perché il nemico è reale. E' stato sempre reale!"
"The enemy is real" in quel preciso istante vediamo Bran, ormai divenuto il Corvo con Tre Occhi, in preda ad una sorta di visione, come se stesse immaginando tutta la battaglia. Il nemico in questione di cui parla Jon, contro cui per anni le famiglie di Westeros hanno combattuto sono gli Estranei. Le parole di Jon ancora una volta tendono a sottolineare il fatto che lui non è per nulla interessato al Trono di Spade, ma la sua battaglia più grande sono gli Estranei che stanno arrivando, ragion per cui chiederà l'aiuto di Daenerys per quanto riguarda il ferro forgiato dal fuoco dei Draghi.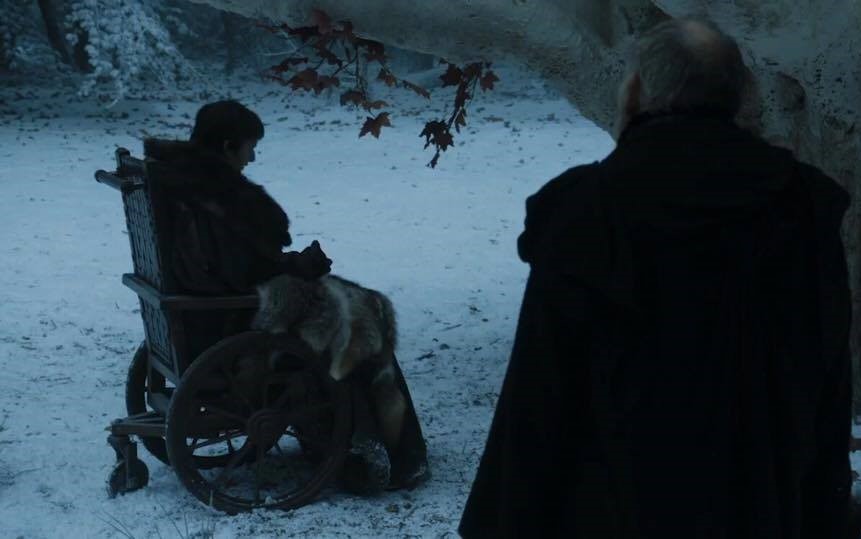 La battaglia ha praticamente inizio, ci sono tutti dagli Immacolati a Yara Greyjoy, passando per Jaime Lannister, ci sarà tanto fuoco e gli immancabili Draghi. Non manca proprio nulla fin quando la voce di Sansa Stark non pone fine a questo trailer:
"Quando cade la neve e soffiano i bianchi venti dell'Inverno, il lupo solitario muore ma il branco sopravvive"
Si chiude così ed eccolo per voi questo immancabile trailer, nulla da aggiungere se non…
WINTER IS HERE!!!!
P.S. Sbaglio o quello è Beric Dondarrion??