La mia casa era un disastro, non riuscivo più a mettermi sotto le coperte per dormire, e chi le vedeva più le coperte? Così mi addormentavo direttamente sulla duna di vestiti lasciata sul letto da tanto, evidentemente troppo, tempo. Ma non era un problema così grande, rimanevo sveglia quasi tutta la notte per studiare…
ah ah no scherzo.
Rimanevo sveglia tutta la notte per recuperare Game of Thrones, ovviamente. Mi pare di aver anche incontrato uno strano animale non identificato passando per la cucina, ma forse era solo una pallina di polvere che rotolava sulla melodia della tramontana estiva.
E questo fu solo l'inizio…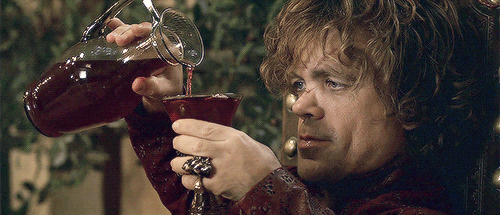 La vita è crudele per chi decide di non vedere Game of Thrones, si viene inondati da spoiler non voluti, si viene esclusi da conversazioni interessanti, si viene tacciati come ignoranti nel genere. Avete presente quando il vostro gruppo di amici si racconta una barzelletta e tutti ridono, voi non l'avete capita ma ridete comunque e fate finta invece di aver capito?
É un po' quello che succedeva ogni volta che qualcuno intavolava una conversazione su Game of Thrones. Ero sempre quella che non capiva nulla. Così ho deciso che bisognava ovviare a questo enorme problema.
No, perché già di vita sociale noi addicted ne abbiamo tanta, figuriamoci se venissimo esclusi persino dalle conversazioni sulle serie tv.
E così ho iniziato a vedere Game of Thrones, consapevole del fatto che per i successivi due mesi (perché volevo godermi ogni singolo episodio, altrimenti ci avrei messo una settimana e mezzo) non avrei fatto altro. A discapito di tutto il resto, ma proprio di tutto il resto.
Per cominciare, ho smesso di pulire casa, e diciamo che si notava.
Mia madre lo notava!
Ho smesso di invitarla a casa.
Inutile dire che è stato alla fine un grosso problema riuscire a ritrovare persino me stessa lì dentro.
Ma non è la sola cosa che ho smesso di fare.
C'era poco tempo anche per mangiare, cosa che però mi è servita per la prova costume, grazie di cuore Martin!
Non si possono perdere ore importanti per nutrirsi, anche perché, in quei due mesi l'unica mia fonte di nutrimento era naturalmente Game of Thrones. Gli spuntini erano diminuiti e il mio digiuno seriale era cominciato (ogni tanto una pizza la ordinavo però, tranquilli).
Non c'era proprio tempo per fare altro, smisi quindi anche di prepararmi mentalmente le bugie culinarie da rifilare a nonna quando di solito mi chiedeva: "HAI MANGIAATO?"
-Si nonna, tranquilla.
-E COSA HAI MANGIATO?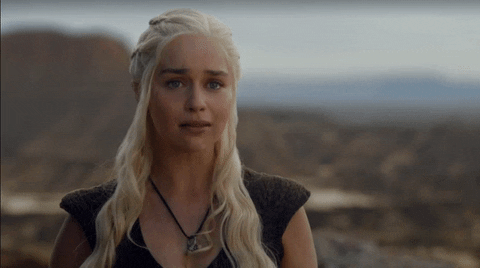 -Eh nonna, ho mangiato il quarto episodio della terza stag… cioè. Ho mangiato la fettina.
-MMM, VA BEH, MANGIA CHE TI SENTO SCIUPATA!
-Ma, mi senti sciupata per telefono?!
E così riuscii a bruciarmi anche il rapporto di fiducia riguardante il cibo che ero riuscita a instaurare con fatica negli anni.
Ma neanche questo riuscì a fermarmi. Ormai ero un treno. Se solo avessi ingaggiato una gara di velocità sulla fascia con Lichtsteiner, neanche a dirlo, avrei vinto a occhi chiusi.
Naturalmente nella vita di uno studente universitario alle prese con una maratona seriale, l'aspetto che ne risente di più è proprio lo studio.

Sentivo il richiamo del libro sulla scrivania (facevo fatica a vederlo però, era sommerso da altre millemila cose). Ma ho resistito, è bastato alzare il volume della puntata. È proprio vero, la forza di volontà è tutto nella vita.
E quindi, il mio bel programma di studio stava lentamente scivolando nell'oblio, dimenticato sotto tanti altri fogli, tanti altri libri, e mi pare che ci fossero anche dei taralli a nasconderlo.
Insomma, era veramente ben nascosto.
Infatti non l'ho più ritrovato.
Evitavo anche i social, non si può mai sapere da dove potrebbero saltare fuori gli spoiler.

E evitavo allegramente anche la vita sociale. Non c'era tempo!
Quando dopo due mesi ho finalmente incontrato i miei amici, ero leggermente cambiata.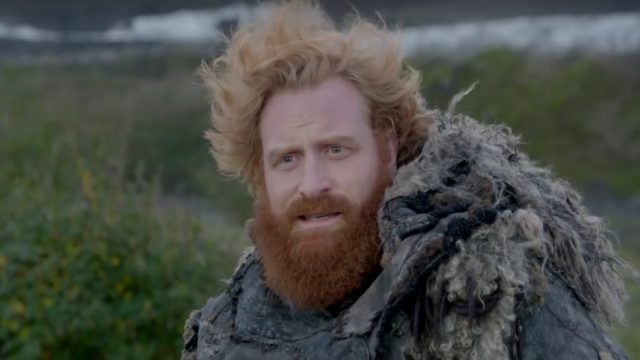 Eppure neanche questo mi è costato la fatica maggiore.
La cosa che in questi due mesi mi è mancata di più, come potete immaginare benissimo, è stata interrompere la visione di altre serie tv. Ho smesso di iniziare altre 20 serie, come generalmente faccio quando ne guardo già 50. Adesso infatti sono rimasta veramente tanto indietro.
Alla fine però mi sono chiesta se ne sia valsa la pena.
Direi di si.
Anche perché adesso ho ben due anni per recuperare altre serie prima che Game of Thrones ricominci.

Aspetta, du…due anni?
Ah.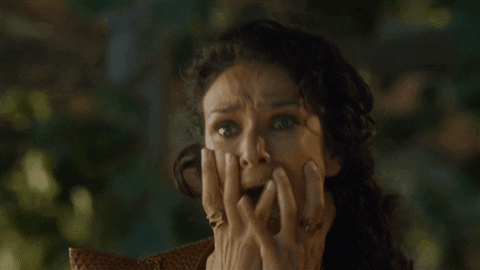 Bran!
Cosa succederà nella prossima stagione?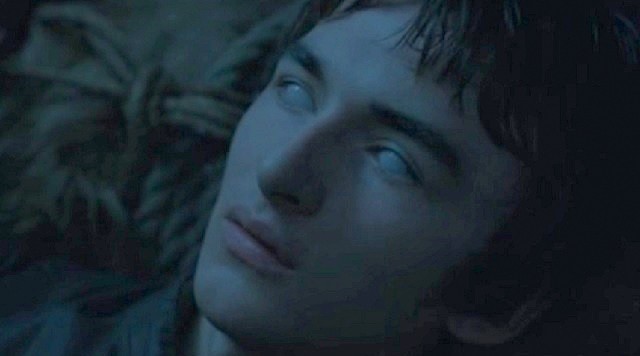 Va beh, è brutto tempo, magari non prende bene la linea.