Solo qualche mese fa vi avevamo annunciato che la Madre dei Draghi, una delle donne più ambite al mondo, al secolo Emilia Clarke si era felicemente fidanzata. Oggi, invece è tutto cambiato e pare che la nostra Daenerys sia tornata single. Stando a quanto annunciano i tabloid la decisione di interrompere la relazione arriva proprio da Emilia Clarke. Il giovane Charlie McDowell ha tweettato: "Non è stata una mia scelta!".
I motivi che avrebbero spinto la donna a questa decisione sono legati al lavoro. L'imminente arrivo di Game of Thrones ha reso molto difficile alla coppia incontrarsi e ormai vivevano praticamente separati per mesi. La coppia non è nuova a queste separazioni. I due in realtà pare si siano frequentati per sei anni, fino al 2016, quando hanno deciso di lasciarsi. Charlie è stato cresciuto dall'attrice vincitrice dell'Oscar Mary Steenburgen e dall'attore Malcolm McDowell. E Ted Danson (The Good Place) è il suo patrigno. Charlie ha frequentato l'American Film Institute e ha diretto diversi film, in particolare The Discovery. Ma ha anche diretto il film del 2014 The One I Love con Elisabeth Moss e Mark Duplass.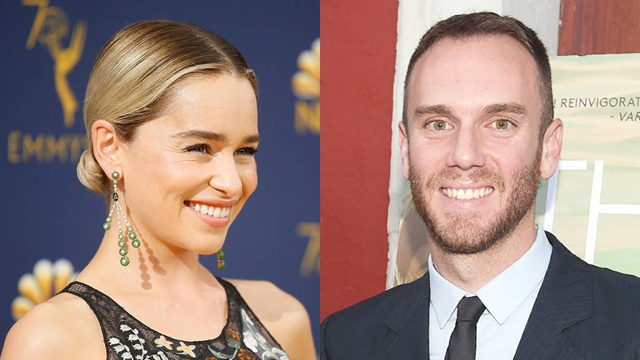 La premiere di Game of Thrones sarà il 14 aprile, come annunciato dalla HBO, questo servirà a Emilia per rimettersi in sesto e concentrarsi sulla sua favolosa carriera. Ricordiamo, infatti che lo scorso anno tra le riprese di Game of Thrones è stata protagonista di Solo: A Star Wars Story. Un 2018 impegnativo per lei e speriamo che lo sia anche questo 2019.
Se Emilia Clarke è tornata single, non vale lo stesso per il suo alter ego seriale, Daenerys. Alla fine della settima stagione sappiamo tutti cosa è successo tra Daenerys e Jon, e stando ai rumors quanto successo tra i due potrebbe portare a una imprevedibile evoluzione.
LEGGI ANCHE – Game of Thrones, i trailer delle sette stagioni classificati dal peggiore al migliore