Cosa accadrebbe se Harry Potter prendesse il treno per Winterfell o per King's Landing ed incontrasse Jon Snow o Daenerys Targaryen? Sicuramente il risultato di uno sbaglio di binari potrebbe sfociare in un crossover da paura e dare vita ad un fantasy epico. Lasciamo però che questo meeting avvenga nella nostra immaginazione, perché sappiamo benissimo che ciò non potrà mai accadere. Molti attori, però, che hanno avuto una parte nella saga del maghetto più famoso del mondo hanno anche avuto un ruolo in Game of Thrones; e ad unirsi al cast de Il Trono di Spade, questa volta, potrebbe essere Harry Potter in persona, ovvero Daniel Radcliffe.
In una intervista con il sito Digital Spy l'attore inglese ha dichiarato di essere un fan della serie di David Benioff e D.B. Weiss e che vorrebbe assolutamente entrare a far parte del cast!
"Al momento ho un po' di libertà, quindi se leggessi uno script per qualcosa da filmare nel prossimo anno non sarei costretto a rifiutarla, come ho fatto per un lungo periodo. Mi piacerebbe avere una parte in Game of Thrones. Se vogliono possono anche ingaggiarmi e farmi morire, lo farei molto volentieri".
Signori Benioff e Weiss avete sentito?
Daniel Radcliffe accetterebbe anche di ricoprire un piccolo ruolo per essere poi brutalmente ucciso dopo poche puntate, come è di routine ormai in Game of Thrones, e ne sarebbe entusiasta!
D'altronde il suo curriculum vanta di molta esperienza nella magia e nel combattimento contro i draghi o altre creature magiche e, ciliegina sulla torta, di una vittoria schiacciante sul ring, naso contro naso, con Colui che non deve essere nominato, Voldemort.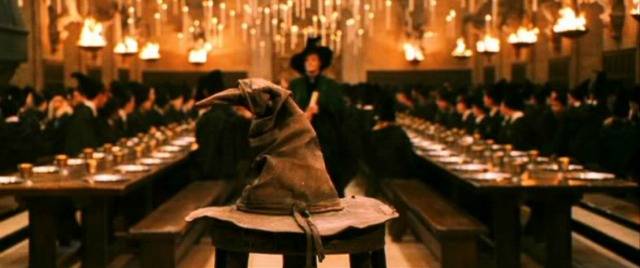 Radcliffe, che è da poco tornato sul grande schermo con Imperium nei panni di Nate Foster, un giovane agente dell'FBI, non farebbe di certo una brutta figura, vista la sua esperienza, in una serie fantasy. Ma in che casata verrà smistato una volta approdato a Westeros? Giocherà facile e si schiererà con Daenerys ed i suoi tre draghi, supportando il Team Targaryen? Si farà corrompere dai Lannister? O diventerà il braccio destro di Jon Snow? Attendiamo una civetta con una conferma!