Da qualche giorno Bild, sito di informazione tedesco, ha sganciato una bomba nel web la cui eco ancora rimbomba fragorosa nell'etere: Angela Lansbury potrebbe avere una parte nella prossima stagione di Game of Thrones.
Per quanto ancora non siano arrivate conferme ufficiali da parte della produzione, i fan di Game of Thrones sono già in fibrillazione e stanno già formulando teorie riguardo il ruolo che l'attrice potrebbe ricoprire visto che, sempre secondo il sito tedesco, comparirà in due episodi della settima stagione.
Potevano, in effetti, i produttori di Game of Thrones lasciarsi scappare l'attrice novantenne premio Oscar alla carriera nel 2014, inglese doc, conosciuta da tutti per aver interpretato la scrittrice Jessica Fletcher? A quanto pare no: la HBO ha offerto un ruolo alla Signora in Giallo, la quale ha subito risposto alzando la cornetta!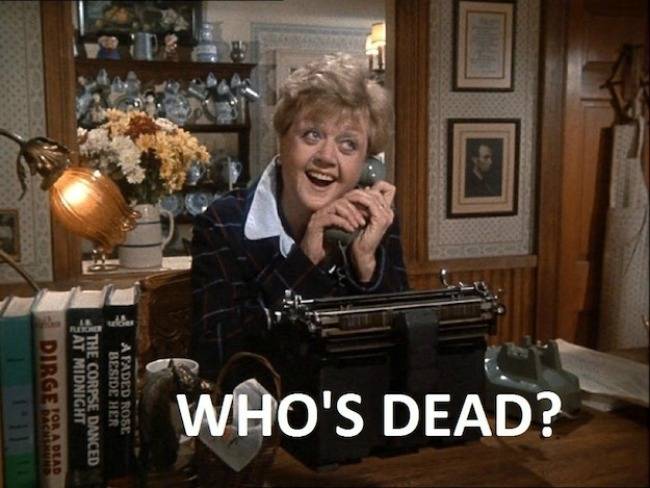 Per dodici stagioni Angela Lansbury è stata la protagonista della serie televisiva Murder, She wrote (tradotto in italiano con "La signora in giallo") interpretando una famosa scrittrice di romanzi gialli che inizia la sua carriera da investigatrice nella piccola Cabot Cove. Non appena la si vedeva arrivare in città, i poveri abitanti correvano a toccare ferro, perché intuivano che qualcosa di brutto stava per accadere e che qualcuno molto probabilmente ci avrebbe rimesso la testa. L'abbassarsi del livello di criminalità e la crisi che non ha risparmiato nemmeno la cittadina del Maine hanno costretto e la signora Fletcher a chiudere bottega, fare armi e bagagli e trasferirsi altrove, forse proprio a Westeros!
La notizia molto probabilmente non ha ancora raggiunto i Sette Regni, dove tutti sono ancora ignari della minaccia che si sta avvicinando. La signora Lansbury potrebbe avere una parte rilevante nello show e sicuramente andrebbe d'accordo con il signor George R. R. Martin, altro rinomato tagliatore di teste.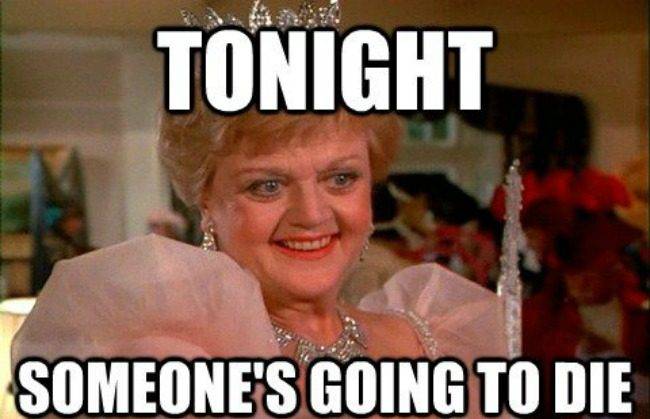 Il nuovo ruolo della signora Fletcher è ancora sconosciuto, ma sul web già si ironizza sul suo personaggio: "Ci hanno spoilerato il finale. Quella contro Angela Lansbury è una battaglia persa, rimarrà solo lei"! Sarà così? Farà piazza pulita anche a Westeros? Attendiamo conferme.