La reale forza di uno show non proviene certamente dal tipo di storia, ma da come quella storia viene raccontata e quali emozioni scatena nel cuore e negli occhi di chi la guarda. Un gioco di sguardi, un tema ricorrente, una morale, un'atmosfera più pulp rispetto a una creepy. Esistono tante varianti per raccontare un tema. L'uso della variabile giusta ottiene un risultato vincente. Al fine di trovare quella combinazione trionfante, Amazon Prime Video ci prova con Flesh and Bone, miniserie statunitense di 8 episodi. Tuttavia il risultato che appare è un timido compromesso, castrato da spunti del grande cinema fin troppo evidenti e una scelta d'autore talvolta discutibile nella gestione delle sottotrame.
Flesh and Bone racconta la vita di Claire Robbins, una giovane promessa della danza classica.
Un giorno non meglio specificato la protagonista fugge dalla sua provinciale e chiusa realtà per tentare di superare un'audizione all'American Ballet Company, la scuola di ballo più prestigiosa di New York. La trama racconta la vita di Claire nella metropoli con i suoi disagi e le sue alienazioni. Inoltre espone con chiarezza le frustranti difficoltà di emergere in un mondo accademico rigido e professionale.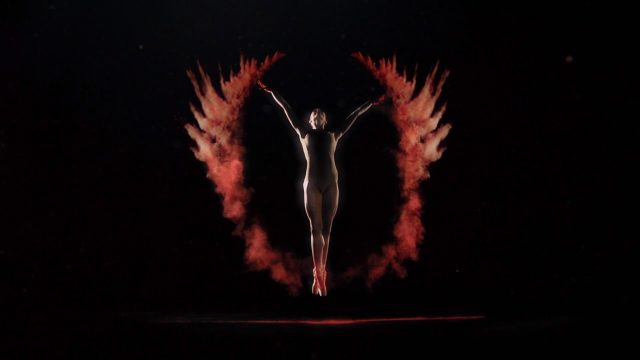 L'argomento trattato in background ruota attorno ai temi dell'amore e del sesso nel mondo LGBT. Non è nuova una realtà di questo tipo in una scuola professionale di danza classica. Risulta nuovo invece lo stampo crudo e a tratti parodistico del tema preso in esame. Il mondo omosessuale difatti viene esplorato in due direzioni. Un indirizzo più spontaneo e privo di tabù e uno parallelo più profondo, caratterizzato da una complessa ricerca di se stessi.
Il primo sentiero inciampa nel cliché e nello stereotipo di genere. Tuttavia non manca di evidenziare gli attriti tra il mondo gay ed etero, i quali spesso raccontano un reale disagio quotidiano e un handicap per una possibile promozione professionale. Non mancano però le estremizzazioni che riducono la serie a sfornare piccole gag e frecciatine omosessuali non utili ai fini del contesto o della trama stessa.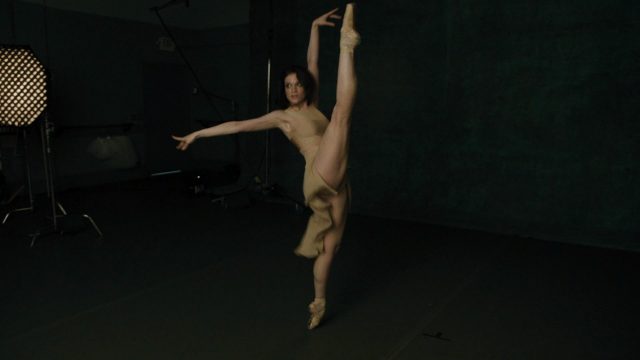 Diversa è la questione per il secondo sentiero, per il quale Flesh and Bone sventola una bandiera multicolore ben visibile e analiticamente interessante. La scoperta della propria sessualità è un percorso insidioso ma necessario. In questo caso è in totale armonia con la metropoli, un riflesso del contesto urbano. Un gigante che improvvisamente cambia drasticamente la tua vita, ponendo interrogativi che non avrebbero mai preso vita in una realtà di provincia. Un ambiente chiuso, scandito da una vita regolare e monotona, privo di reali stimoli.
Il sesso in Flesh and Bone è un elemento basilare nell'ascesa al successo della protagonista.
Infatti assumerà connotazioni positive e negative a seconda del contesto e correrà in stretto parallelo con la scoperta di se stessi. Non manca il rigetto verso un passato e verso quei mostri che tormentano la protagonista, i quali continueranno a metterla alla prova fino al tanto atteso epilogo.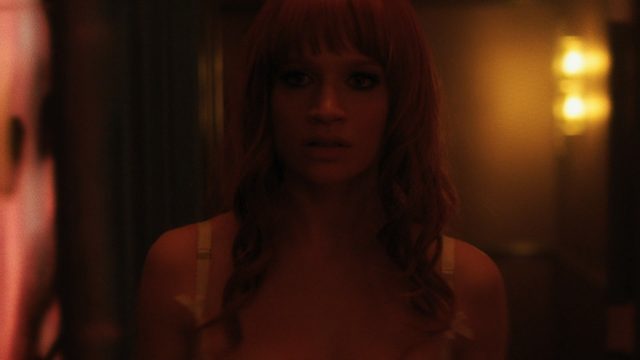 In Flesh and Bone si parla di atteso epilogo poiché nonostante i suoi pregi si trascina spesso nel pericoloso baratro del "brodo allungato", con episodi più lunghi rispetto al quantitativo di mordente e profondità narrativa offerta al pubblico. Inoltre la protagonista non spicca per grande capacità recitativa e comunicativa. Elementi quantomai importanti per uno show con una tendenza a una narrazione più gestuale e visiva che verbale.
I dialoghi sono infatti in flebile minoranza rispetto a una comunicazione resa soprattutto dalla fotografia, con toni spesso spenti. Espressione del tema trattato e del tipo di vita che la protagonista affronta nella grande metropoli.
Come accennato in precedenza, in Flesh and Bone non mancano richiami al grande cinema. In questo caso Kubrick con il suo Full Metal Jacket ne è il più abusato. Il famoso sergente Hartman, figura più volte emulata sul grande schermo (come ultimo esempio abbiamo Whiplash), torna di nuovo a fare da padrone. Se in Whiplash avevamo un direttore d'orchestra rigido e hitleriano nei metodi d'insegnamento per il capo artistico dell'American Ballet Company di New York non è diverso. Uno stereotipo (per quanto possa corrispondere alla realtà) fin troppo abusato e che poco si sposa con i valori che la storia vuole trasmettere.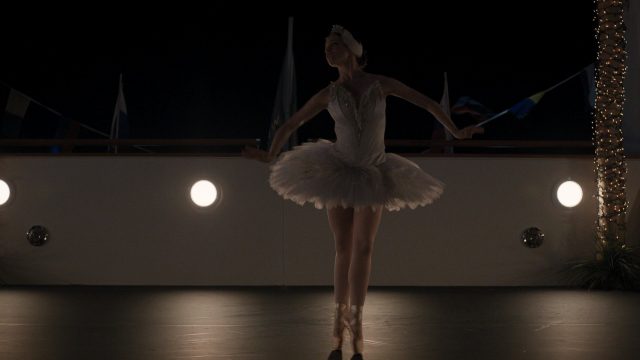 Tuttavia va detto che il direttore, la protagonista e il barbone che accompagna le sue giornate, rappresentano le uniche caratterizzazioni interessanti di tutto lo show. Ognuno per motivi diversi, raccontano la propria vita e appaiono di fondamentale importanza per la scalata al successo professionale di Claire.
Flesh and Bone propone un'interessante panoramica del mondo LGBT, con critiche ad alcuni aspetti della società contemporanea.
Critiche il più delle volte anche molto marcate. Il prodotto nel complesso è buono anche se zoppica su più fronti, primi fra tutti recitazione e profondità di trama. Tuttavia se siete appassionati al mondo della danza classica e volete tuffarvi in un dipinto crudo e realistico dei contesti sociali e professionali è sufficiente.
In Flesh and Bone la corsa verso il successo si trasforma in una timida camminata, a tratti barcollante, la quale con fatica riesce a tagliare il traguardo senza infamia e senza lode.