La seconda puntata della terza stagione di Fargo, "The Principle of the restricted choice", non riprende da dove ci aveva lasciato, ma sceglie di mischiare le carte e aggiungere ulteriore carne al fuoco. Si dribbla così il rischio canonico di "calo di tensione" tipico delle seconde puntate, alzando la posta in palio. Una delle tematiche emerse da questo episodio è il ribaltamento, con l'inevitabile distruzione, degli stereotipi; cerchiamo di capire meglio che cosa si intende e perchè è così importante per capire la piega che la storia potrebbe prendere.
Partiamo innanzitutto da una constatazione: i fratelli Coen, in particolare in Fargo, hanno sempre a un certo punto percorso questa strada, che porta allo stravolgimento delle dinamiche a cui la società ci ha abituato; infatti, considerando soltanto tre situazioni (ma potrebbero essercene altre), siamo di fronte a Nikki Swango, una personaggio che sembrerebbe interpretare la classica donna indipendente, forte e intraprendente; Ray Stussy, un uomo che invece incarna lo stereotipo dell'indeciso, fallito e sottomesso; Emmit Stussy, fratello di Ray, apparentemente tipico uomo di successo, carismatico e fortunato. Questa è la base di partenza, ma con cosa abbiamo a che fare in realtà?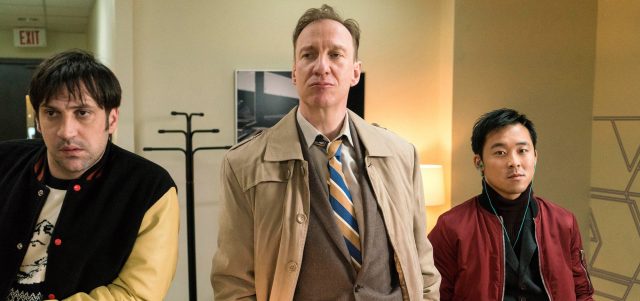 Nikki Swango non ha nell'indipendenza o nella decisione le sue reali caratteristiche: si tratta semplicemente di una donna eccentrica e tendenzialmente pazza, totalmente fredda nei confronti dei sentimenti e delle emozioni e per questo capace di applicare con facilità il suo cinismo; Ray Stussy è effettivamente un fallito, ma la sua personalità è (al momento) la più complessa, visto che dimostra una sensibilità schiacciata dalla fidanzata Nikki e, a essere sinceri, non lo definiremmo debole, ma semplicemente un po' stupido. Emmit, infine, non è affatto l'uomo di successo sicuro di sè che si vorrebbe far credere: la facilità con cui il signor Varga lo sottomette fa crollare tutte le sue certezze e, indubbiamente, questo avrà delle ripercussioni imprevedibili nell'economia della storia.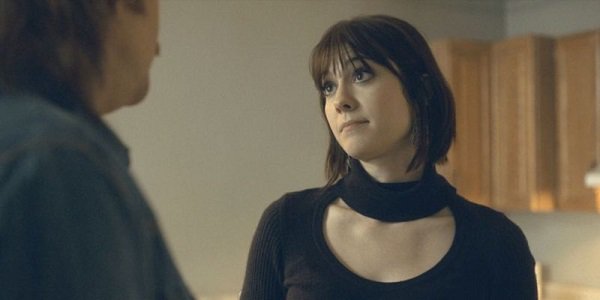 Rompere gli stereotipi significa anche questo: creare incertezza. Nel momento in cui i soggetti protagonisti si dimostrano essere persone diverse da quelle che sembravano, inevitabilmente diventa difficile poter prevedere le loro prossime mosse, si trasformano tutti in schegge impazzite. Questa è, tra le altre, la forza di Fargo e la illuminante bravura degli sceneggiatori e creatori nello scrivere così bene i personaggi.
A tal proposito, da come si è sviluppata finora la storia, si potrebbe dire che Nikki sarà realmente la chiave di volta di evoluzione (come lo è stata, in modi completamente opposti, la Peggy di Kirsten Dunst nella seconda stagione) della trama, con una forte e inevitabile influenza verso tutti coloro che la circondano o la affronteranno.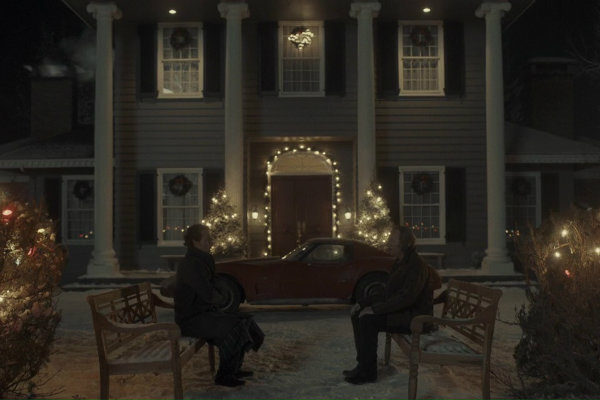 Infine, sembra sempre più evidente (nonostante siano andate in onda solo due puntate), che Ray ed Emmit siano due facce della stessa medaglia. Le loro superficiali (e apparentemente nette) differenze si sgretolano nel momento in cui cercano un confronto (in teoria fasullo, ma Ray si fa realmente coinvolgere e lo vive positivamente) che chiarisca le posizioni dell'uno verso l'altro; inoltre e soprattutto, la verità è subdolamente celata nel modo con cui vengono trattati: Ray dalla sua donna e Emmit dal signor Varga. Questi aspetti comuni senza dubbio emergeranno con forza nelle prossime puntate e non mancheranno, al proposito, le sorprese.