The Secret Circle è una di quelle serie che, a mio parere, sono state cancellate fin troppo presto. Ambientata nell'immaginaria cittadina di Chance Harbor, aveva delle buone potenzialità e una buona storia, caratteristiche che sono però state abbandonate per la strada dopo solo 22 episodi, con un finale apertissimo.
Ero rimasta ammaliata nel momento in cui avevo cominciato a seguire il telefilm, e la cosa mi era sembrata strana, dato che, in genere, non sono un'amante delle storie di streghe. Quando ho dato una possibilità a The Secret Circle, però, sono rimasta piacevolmente sorpresa! Di conseguenza, capirete il mio disappunto e la mia tristezza quando ho saputo che non avrei più saputo come sarebbe finita la storia di Cassie Blake e del resto del circolo a Chance Harbor.
Ecco quindi perchè oggi sono qui! Dal momento che ogni tanto sento la mancanza di The Secret Circle, e mi chiedo come sarebbe potuta finire l'intera storia, deliro con voi su cosa sarebbe potuto succedere a Chance Harbor, se The Secret Circle non fosse mai stata cancellata. 
Piccola premessa: so bene che la serie TV era ispirata alla saga di libri fantasy I diari delle streghe, ma è una di quelle saghe che io ancora non ho avuto il piacere di leggere. Quindi, tutto quello che leggerete da qui in poi richiamerà gli eventi che hanno concluso la serie TV, in un insieme di miei giri fantastici su come si sarebbe potuta sviluppare la storia.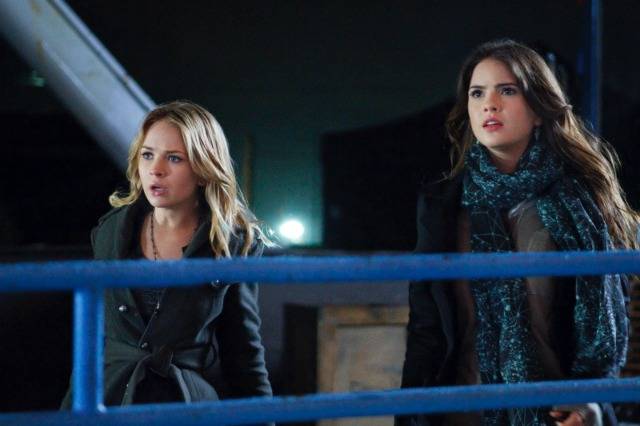 Facciamo un piccolo riassunto: una volta sconfitti i cacciatori di streghe e le forze del male, una volta che si finalmente riusciti a rompere il Cerchio, Diana e Cassie, che si sono appena scoperte sorellastre, prendono due vie totalmente opposte: Diana lascia la città con Grant, la sua nuova fiamma, mentre Cassie resta a Chance Harbor. Entrambe le ragazze, però, sono tra loro legate; il cerchio sulla loro mano ne è la prova. Il fatto è che loro due non sono certo le uniche ad avere quel simbolo, perchè nella loro cittadina si sta presentando altra gente, esattamente come loro… Chi possono essere?
Ecco la mia teoria:
La rottura del Cerchio è stato un richiamo: ha portato a Chance Harbor tutti coloro che sono appartenenti a Cerchi che sono, in qualche modo, stati distrutti. Con loro, però, si è presentata un'altra minaccia, una di quelle che le nostre streghe già avevano cominciato a temere: i Cacciatori. Eben non era l'unico di cui dovevano avere paura, insomma.
Pian piano la città si è spopolata, molta gente è scappata, spaventata a morte dalla magia e dai Cacciatori di streghe. Ad aggiungere altri problemi, però, c'è anche lui: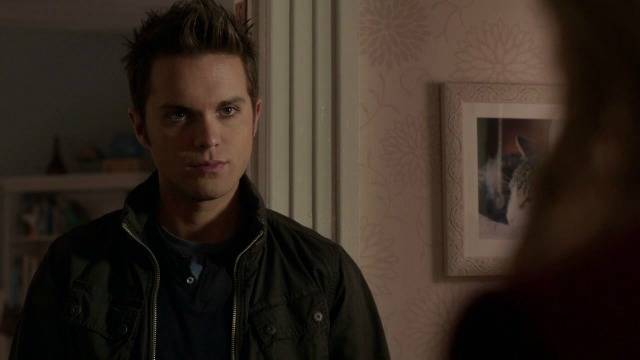 La sua faccia d'angelo inganna un po' tutti: Adam Conant, dalla rottura del Cerchio, si è lasciato attrarre dal Teschio di Cristallo, ed è diventato il detentore assoluto della magia nera contenuta in esso.
Quindi, abbiamo lui, i Cacciatori di streghe e i membri di altri Cerchi; tutti a Chance Harbor.
Cassie si trova totalmente sola a dover affrontare questa situazione, e si rende conto che non può davvero farcela. Avrà pure ereditato la magia più potente da suo padre, ma lavorare con sua sorella la rende molto più forte. Gestire tutta quella pessima situazione è difficile, quindi ecco che arriva il richiamo del Cerchio. La mano di Diana comincia a fare male, e lei continua a sentire un presentimento, come una voce nella sua testa, che ripete sempre le stesse parole: PERICOLO. AIUTO. Stanca di vivere nella paura, abbandona Grant e ritorna a Chance Harbor, per saperne di più.
Una volta lì, ecco la spiacevole sorpresa: Diana non trova più la sua città come la ricordava. Ritrova Cassie in un mare di guai, e decide che c'è solo un modo per risolvere la situazione: andare a ricercare quelle forze perse con la rottura del Cerchio, che potrebbero aiutare a fermare l'avanzata del male. E chi potrebbe risolvere la situazione se non loro?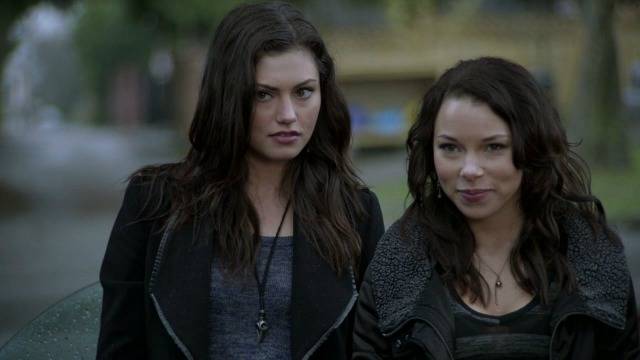 Anche Faye e Melissa sono rimaste a Chance Harbor, con l'idea di divertirsi e di creare quanti più danni possibili. Purtroppo, però, la loro idea di divertimento si è stroncata sul nascere, dato l'arrivo di tutta questa gente che sta deliberatamente distruggendo la loro città. Il fatto è che nessuna delle due si è mai minimamente sognata di rimettersi in contatto con Cassie. Dopotutto, se non scorreva molto buon sangue prima, figuriamoci ora che il Cerchio si è spezzato.
Parlando con Cassie, Diana si rende conto di come stanno effettivamente le cose: i Cacciatori sono in città per cercare di estirpare una volta per tutte il potere delle streghe, si distruggendo i membri degli altri Cerchi, sia distruggendo una volta per tutte il Teschio. Adam, però, non fa avvicinare nessuno alla sua dimora, e anzi, ha finito per creare più vittime che altro. Diana pensa di poterlo aiutare, in nome del vecchio sentimento che li legava, ma a quanto pare nessuno può, nemmeno Cassie ci è riuscita.
Bisogna quindi procedere per gradi. Richiamate a rapporto Faye e Melissa, i membri del vecchio Cerchio cominciano a suddividersi i compiti: Diana pensa ad un modo per parlare con Adam, Faye e Melissa si occupano di parlare con i membri degli altri Cerchi per farli unire alla loro causa, mentre Cassie si occupa dei Cacciatori di streghe. E conosce solo una persona che può arginarli: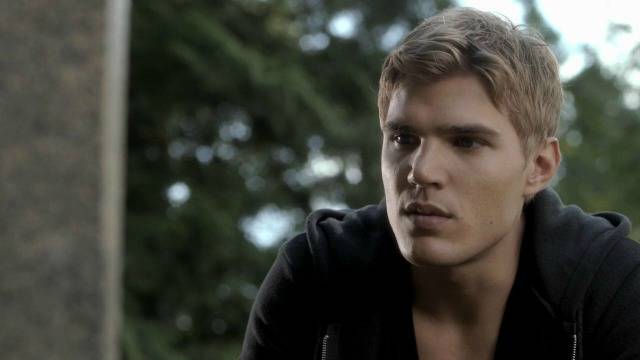 Membro aggiunto al Cerchio in un secondo momento, nemmeno Jake si è allontanato molto da Chance Harbor negli ultimi anni. Il suo tentativo era quello di cercare di carpire dai Cacciatori quante più notizie possibili, nella speranza di poter, nel più breve tempo possibile, contattare Cassie per aiutarla a salvare la città. Fortuna vuole che sia proprio Cassie a trovarlo per primo.
Tornati insieme nella vecchia casa che fungeva da quartier generale, ecco che si sviluppa il piano di azione. L'unico modo per salvare la città è distruggere il Teschio di Cristallo, contenente la magia nera. Questo renderà inutile la presenza dei Cacciatori a Chance Harbor, e contemporaneamente libererà Adam dalla follia che lo sta attanagliando. Inoltre, una volta distrutto il Teschio, la magia nera dovrebbe sparire con lui. Non è il solo che sarebbe liberato da quel dominio. Il male abbandonerebbe, infatti, anche il corpo di Charles Meade, padre di Diana. 
Non c'è un minuto da perdere. Ripassate velocemente le formule, tutti i membri dei vecchi Cerchi, uniti insieme grazie alla persuasione di Faye e Melissa, si recano fuori dalla casa di Adam. Protetta dai loro incantesimi, Cassie riesce ad entrare, ed ingaggia una lotta con lo stesso Adam per avere il Teschio. Il potere di Cassie, però, risulta essere decisamente più forte, e non solo riesce ad allontanare da Adam il potere procuratogli dalla magia nera, ma riesce anche a prendere il Teschio e, senza farsi incantare, a lanciarlo al resto delle streghe, perchè lo distruggano.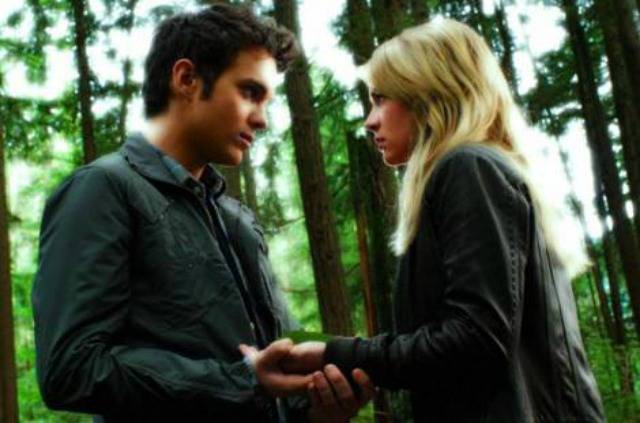 Il successo è assicurato! Nel giro di un secondo, Adam ritrova tutti i sentimenti umani che negli ultimi anni aveva perduto, incluso l'amore per Cassie. Mentre i due si ritrovano, fuori da casa, tutto l'insieme di streghe di diversi Cerchi sta osservando la magia nera e il male svanire pian piano nel nulla. Il Teschio è ufficialmente distrutto. Una volta che si sono resi conto dell'accaduto, anche i Cacciatori di streghe abbandonano la città di Chance Harbor, che comincia a ritrovare pian piano la sua pace. Diana può riabbracciare suo padre; Faye e Melissa decidono di allontanarsi dalla città per, chissà, fare danni altrove; Jake riparte per ritrovare sè stesso e chiudere la questione con i Cacciatori, una volta per tutte. Solo Cassie ed Adam rimangono a Chance Harbor: la città va rimessa in piedi, ora che i danni sono finalmente finiti. Dopotutto, è sempre casa loro, e a giudicare dal loro rinnovato amore e dalla pace che si è finalmente ristabilita, lo sarà per sempre.