# #
Le Serie Tv non sempre hanno un andamento lineare.
Prendiamolo come un dato di fatto: la maggior parte delle Serie Tv hanno un andamento altalenante, e questo significa che hanno momenti belli e momenti brutti, in base a delle variabili che, chiaramente, il pubblico non conosce.
# #
Non siamo sorpresi quando vediamo una Serie Tv calare di qualità dopo alcune stagioni (di questo abbiamo già parlato ampiamente qui), perché ormai conosciamo questo mondo da parecchio tempo, abbastanza da sapere che, dopo un po', gli argomenti cominciano a ripetersi, la storia perde di tono e la nostra amata Serie Tv finisce per essere un tappabuchi da vedere quando non abbiamo niente da fare.
Una cosa del genere mi è capitata dopo un po' che guardavo The Vampire Diaries. Fino alla terza stagione mi ha entusiasmato, ma dalla quarta stagione in poi ha avuto, per me, un decisivo tracollo, e penso di averlo specificato più volte, nelle mie recensioni.
# #
Ci sono però dei casi eccezionali. Esistono, infatti, delle Serie Tv che con il procedere delle stagioni diventano sempre più avvincenti ed entusiasmanti, un vero piacere per gli occhi. Non sono scontate, né banali, e se anche dovessero esserci dei momenti in cui ci sembra di vederle crollare, sappiamo perfettamente che torneranno in auge a una velocità estrema.
Oggi, nello specifico, vogliamo occuparci di questa eccezione. Ho unito le mie conoscenze a una buona dose di documentazione, e ho trovato ben tredici Serie Tv che sono diventate migliori nel corso delle stagioni. Pronti a scoprire con me di quali si tratta?
1. Sons of Anarchy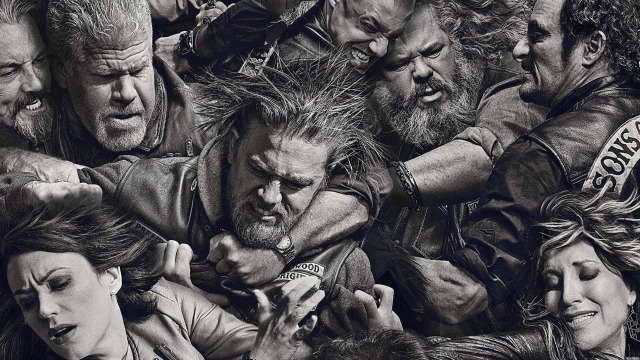 Serie Tv che ha riscosso un grandissimo successo sia di pubblico che di critica, e non la si può certo biasimare per questo. Le prime stagioni sono sicuramente servite a farci entrare nella storia, a farci conoscere i personaggi, i rapporti che li legano e le varie dinamiche che si possono creare in quest'ambiente, ma è con il procedere delle stagioni che assistiamo a una vera e propria esplosione. Vediamo Jax passare da giovane introverso a leader, e la cosa ci porta ad appassionarci sempre di più a tutto ciò che lo riguarda. Per questo, una volta arrivati all'ultima puntata, sentiamo una fitta di nostalgia.